4/17/2023
Energy Saving Maintenance Checklist for Small Businesses 
Even if you don't own a small business, you likely know someone who does. They're the lifeblood of our rural communities, from the neighborhood barber to the downtown coffee shop. Whether you're the owner or a loyal patron, you know running a business is a lot of work. Small business owners do it all, and that often includes maintenance. Just like running a home, businesses require TLC. And that maintenance can help reduce energy costs.  
If you're working on your list of to-dos around the shop, our Energy Saving Maintenance Checklist for Small Businesses is a good place to start. You'll even find some cost-effective, energy-efficient tips along the way.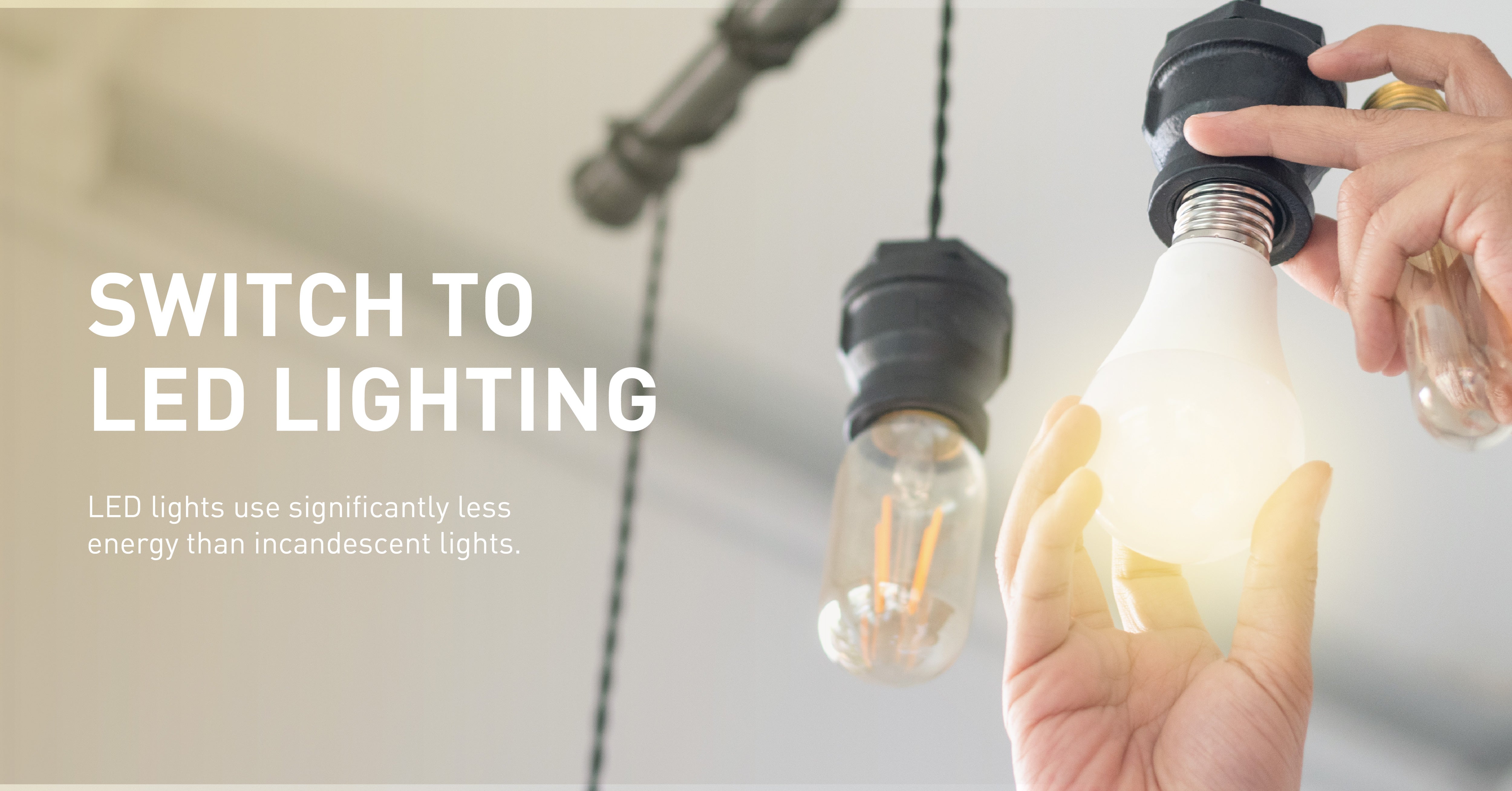 Keep Your Business Environment Clean 
When a business runs cleanly, it is more energy-efficient and comfortable for staff and guests. Most businesses deal with heavy foot traffic that brings in dirt, snow, salt and other debris. That's why it's important to regularly change your HVAC filter(s) and have your equipment serviced at least once a year. Otherwise, that dirt, dust, and debris can end up clogging your heating and cooling system. Systems that are inspected and cleaned annually last longer and are more efficient, saving you money each month on your energy bill.  
If you haven't recently, a deep clean is also a good idea. Start with the areas where customers spend the most time like the storefront, lobby, bathroom and other common areas. Try to see your business with fresh eyes and ask yourself where cleaning has been neglected. Here's a general cleaning checklist to get you started: 
Dust baseboards, ceiling fans, furniture, window seals and all other surfaces 

Sweep or vacuum floors, then mop 

Replace furniture, rugs, or other items that are ripped or stained beyond repair 

Clean and sanitize trash and recycling bins 

Use glass cleaner on windows and mirrors 
 
Provide Comfortable, Pure Air  
Air filters at home should be replaced twice a year but air filters at businesses should be replaced at least four times a year, about once a quarter, depending on the number of people in the building. If you or your employees have a weakened immune system, you should consider replacing filters more often. Unlike at home, more people occupy a commercial space, and the doors are likely opened more frequently letting in dust, pollen and other contaminants that can compromise air quality. 
In addition to clean air, provide comfortable air! Don't waste your time and money trying to manually regulate your business' temperature. Simply install a smart thermostat that automatically adjusts throughout the day. Depending on the square footage of your business and the size of your HVAC, you may be able to install a residential smart thermostat while larger businesses will likely need to install a commercial smart thermostat. Be sure to choose an ENERGY STAR™ certified thermostat to ensure it has been independently proven to deliver energy savings.  
Request an Energy Assessment 
While energy efficiency is on the mind, schedule an energy assessment (also known as an energy audit) for your business. An energy assessment identifies how your business consumes energy so you can determine the best strategy to reduce consumption and costs.  
According to ENERGY STAR, it's possible for an average commercial business to save up to 30 percent on energy bills with no-cost actions, strategic investment, and small operations and maintenance. Contact your electric utility to schedule an energy assessment.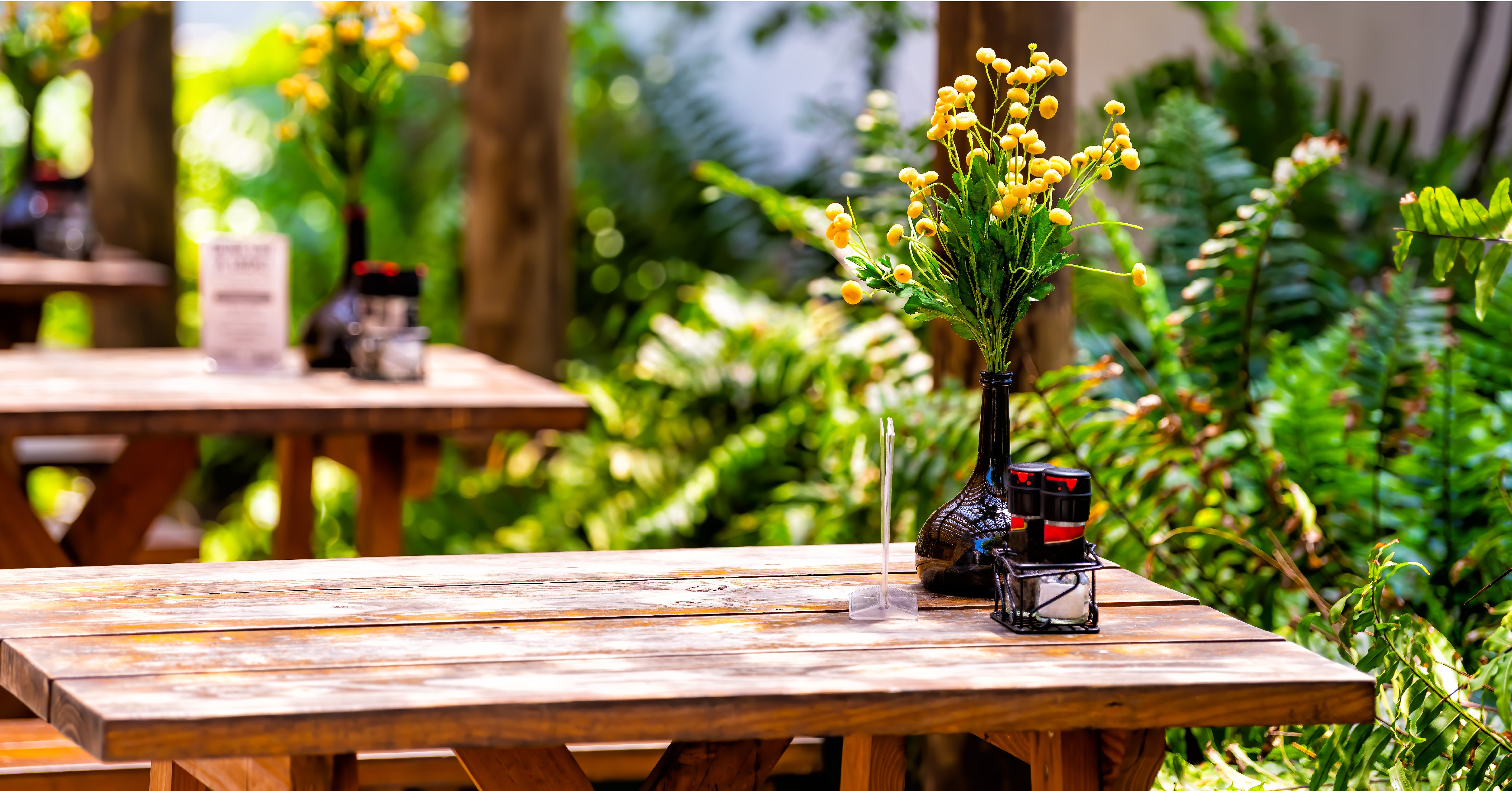 Upgrade Your Outdoor Space 
If you have the space and authority, landscaping for shade around your business is a great way to reduce cooling costs in warmer months. There are many trees and shrubs to choose from, and your local garden supply (support small businesses!) can walk you through options for optimal shade. The Department of Energy has also provided tips on landscaping for shade. 
As you're working outside, you may need a mower, weed trimmer, leaf blower or other necessary garden tools. If you don't already own them or need an upgrade, consider switching to outdoor power tools. Save time by not having to buy and store gasoline, change the oil, or replace spark plugs and filters. Electric tools are lightweight, easy to store and reduce emissions without sacrificing power. 
Electrify When You Upgrade  
Over time your business will likely need upgrades and replacements. There are dozens of ways to introduce cost-effective, energy-efficient technology to your facility. Consider investing in the following: 
When installed properly, energy-efficient windows and doors can reduce drafts and improve overall comfort and appearance 

Ensuring proper insulation and air-sealing at your business is one of the fastest and most cost-effective ways to reduce energy waste. Areas in need of insulation can be identified through thermal imaging, typically done during an energy audit. 

Switching to LED lighting is easy and inexpensive. LED lights use significantly less energy than incandescent lights and last much longer than both incandescent and fluorescent lights. 

Air-source heat pumps can be used to replace or complement existing systems and can save significant money over time.   
Take Advantage of Rebates and Incentives 
There are a number of state and federal incentives available when you make energy-efficient upgrades at your business. Your local electric cooperative or public power district is a good resource to understand more about energy-efficient appliance options and technologies, and potentially help answer questions on contractors, financing, and incentives.  
Electrify and Save™  
______  
Tri-State is a not-for-profit cooperative of 45 members, including 42-member utility electric distribution cooperatives and public power districts in four states, that together deliver reliable, affordable, and responsible power to more than a million electricity consumers across nearly 200,000 square miles of the West. For more information about Tri-State and our Responsible Energy Plan, visit www.tristate.coop.