9/8/2021
Fall Cleanup Benefits With Electric Power Tools
It's the season of crisp, cool air and crunchy leaves underfoot. That means it's time to get your gardening tools out! One way to handle fall cleanup is to make the process more efficient, such as adding electric-powered outdoor tools. These handy devices can make yard work easier and cleaner.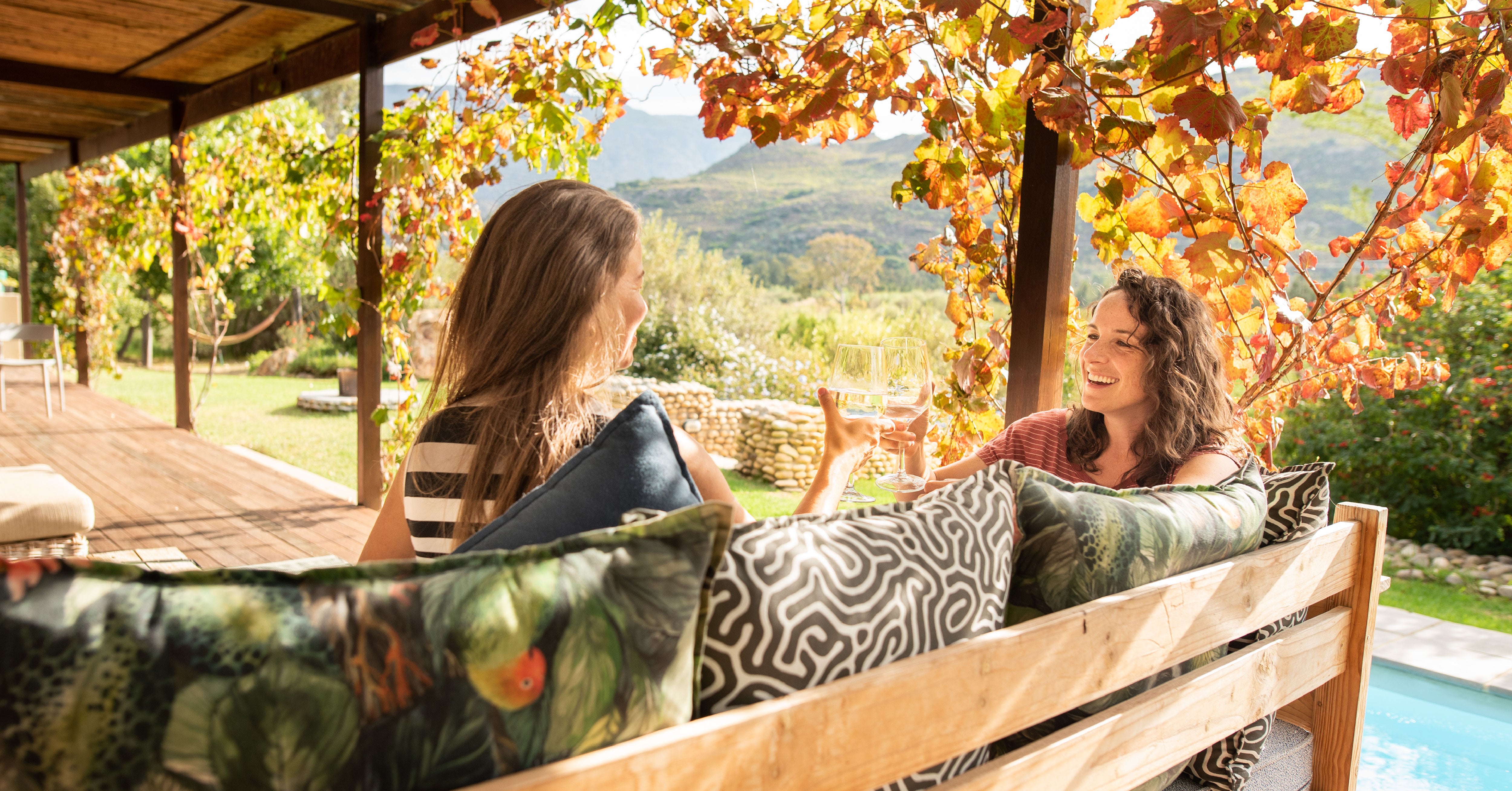 At Tri-State, we are adding renewables and reducing emissions as part of our Responsible Energy Plan.  As electricity becomes cleaner, replacing appliances and tools, or even cars and trucks, traditionally powered by fossil fuels, can further reduce overall emissions. Electric-powered equipment, whether corded or battery-operated, are quiet and exhaust-free, meaning you'll smell the crisp fall air, not exhaust. 
Here are five beneficial electric garden tools worth checking out this fall:
1. Electric Lawnmowers
Gas-powered lawn mowers, weed eaters, and chainsaws all emit gasoline combustion byproducts to the air. According to the U.S. Environmental Protection Agency, lawnmower exhaust contributes substantially to reduced air quality in metropolitan areas. Purchasing electric-powered equipment is a great way to reduce your environmental footprint and give your yard the last trim (or two) before the season ends.
Models to Look For
The EGO LM2101 is Consumer Reports' top pick for electric battery-powered mowers. With consistent reliability, side discharging, mulching and bagging, this lawnmower can help you clean up for fall, and will be ready to start back to work in the spring.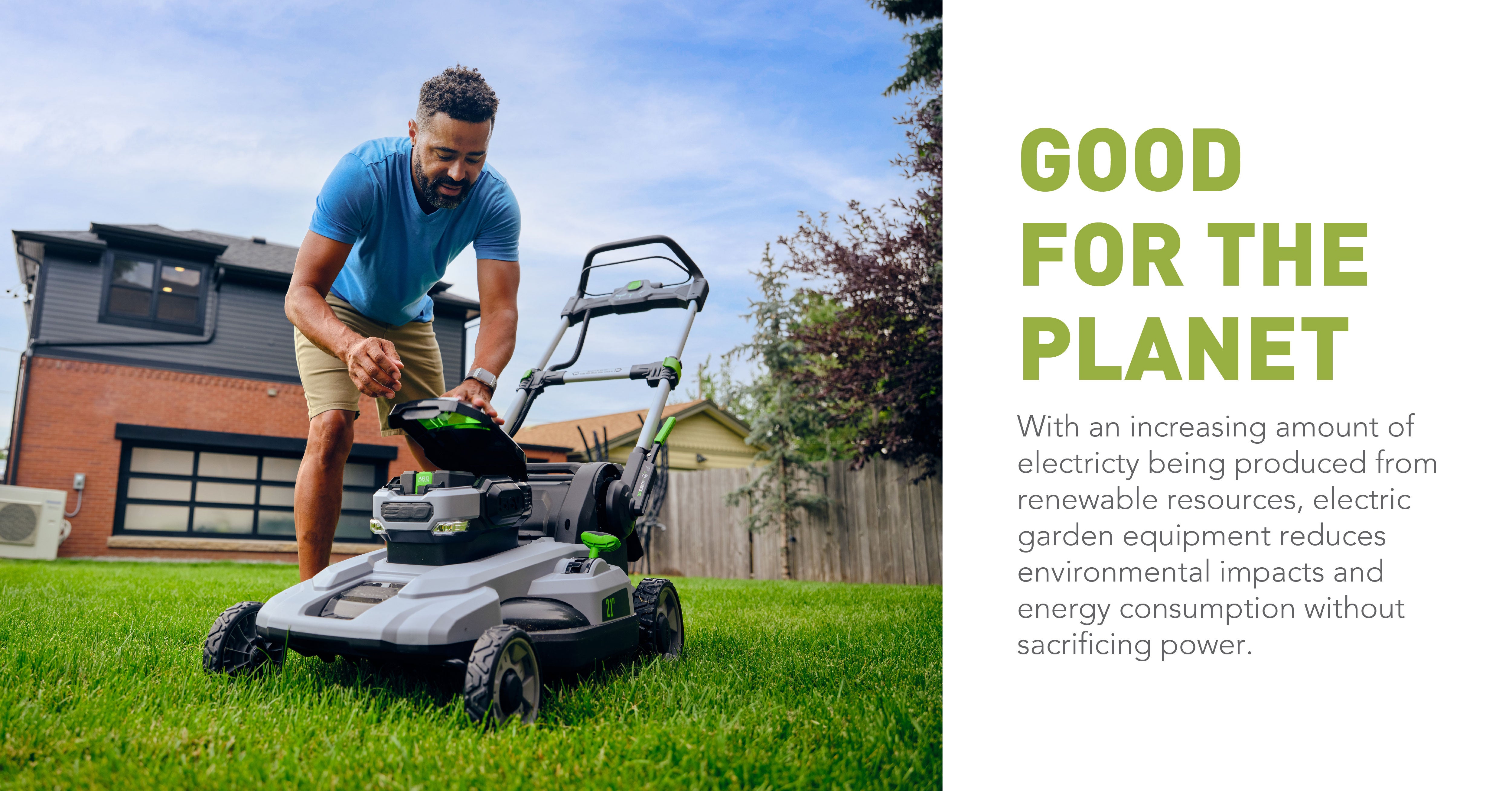 2. Electric Leaf Blower
Replacing your gas-powered leaf blower with a clean, electric-powered model will help you clear leaves and debris efficiently with no reduced power or capacity. 
Models to Look For
Consumer Reports recommends two Toro models at two price points. Their "best buy" pick at $55 is the Toro 51624 electric handheld leaf blower. They note that this blower is very fast with an aggressive motor perfect for deep cleaning. The Toro UltraPlus 51621 is the ratings agency's "recommended" pick. Setting this model apart is its excellent suction capability. 
3. Electric Snow Blowers
Electric snow blowers are also an alternative to the hard work of shoveling by hand, especially for those who have back issues or physical limitations. With an electric snowblower, you may be done clearing the snow before your neighbor gets their gasoline version started!
Models to Look For
For excellent handling and surface cleaning in an electric model, Consumer Reports suggests the Toro Power Curve 1800 38381. When it comes to an option that is battery-powered and charged with electricity brought to you by our Responsible Energy Plan, the EGO SNT2102 is one of the best the consumer agency has tested. 
4. Electric Pressure Washer
Putting everything away for winter is more satisfying when it's clean. Use an electric pressure washer to clean your patio, porch, or retaining walls before you seal and protect them this fall. Don't cover your outdoor furniture until you get the dust and pollen from summer off of it. 
Models to Look For
The highest-rated model from Consumer Reports is the GreenWorks GPW2700. With excellent reliability and noise ratings, this model is also the most spendy at $400. A more modest option is in second place with the agency: the GreenWorks GPW2000. All of the models recommended by Consumer Reports are 120V. 
5. Electric Pole Saw
Trimming dead branches before they fall from the weight of snow accumulation can keep your outdoor area safe. Electric pole saws also eliminate the need for climbing ladders or storing fuel. Give your trees a pre-winter haircut!
Models to Look For
While Consumer Reports hasn't rated pole saws specifically, its recommended electric chain saws are the DeWalt DCCS670X1 and EGO CS1604. 
The Benefits of Electric Lawn Tools
They are low maintenance. With electric models, you don't need to store gasoline, perform oil changes, treat fuel, change spark plugs or change filters. 

You don't need to purchase gas, which can save you a little money every year. Not to mention the smell of gasoline that can get in your car from the gasoline can.

They start with a push of a button, no more pulling on a cord until you think your arm may fall off or worse throw out your back.

They are lightweight and easier to handle. Mowers and snow-blowers have foldable handles for easy storage.

You are reducing the environmental impact when you use electric (corded or battery) tools. Electric equipment reduces environmental impacts and energy consumption without sacrificing power. Because an increasing amount of electricity is produced from renewable sources like solar, wind, and hydropower, you can rest assured that these electric models are not just good for the task at hand, they're also good for the planet.
Electric-powered equipment offers consumers many benefits listed above and is eligible for rebate incentives from Tri-State. For more information, talk to your local electric cooperative or public power district for details. 
Electrify and Save™ 
___________
Tri-State is a not-for-profit cooperative of 45 members, including 42 member utility electric distribution cooperatives and public power districts in four states, that together deliver reliable, affordable, and responsible power to more than a million electricity consumers across nearly 200,000 square miles of the West.