10/19/2023
Learning Together at the 2023 Communications and Energy Services Conference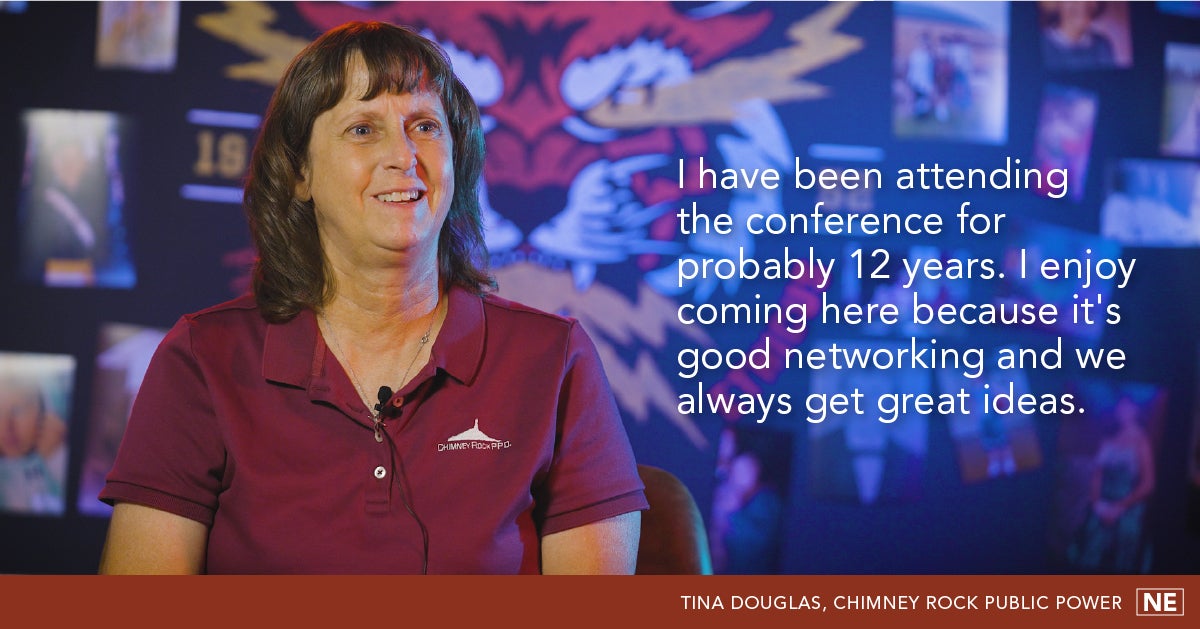 Last week, cooperative colleagues joined Tri-State Generation and Transmission Association at the annual 2023 Communications and Energy Services Conference in Westminster, Colorado. Tri-State has hosted the event for over two decades, bringing together 42 members and key partners from across 200,000 square miles of the West. The theme of "Co-op Campus" this year provides opportunities for members to learn from each other. 
"While we have virtual calls monthly, it's great that we can get together with our members in person and learn from each other's perspectives, challenges, and creative solutions. One of the values of this conference is that we get to know each other even better, which helps when we roll out new programs together," said Vice President of Communications at Tri-State Lee Boughey. 
New Energy Services 
President of the Beneficial Electrification League Keith Dennis discussed how the application of electricity benefits end-uses while meeting several requirements. These include saving consumers money over time, improving consumers' quality of life, reducing greenhouse gas emissions, and fostering a resilient grid. Electrification meets regulatory goals by growing the load for cooperative members and reduces overall utility spend for consumers.  
Pete Rusin explained how the Tri-State Rebate Update will expand the availability of quality installation programs to member cooperatives. Four program areas for electrification include heat pumps, large industrial electrification, irrigation assessments, and EV (Electric Vehicle) charging.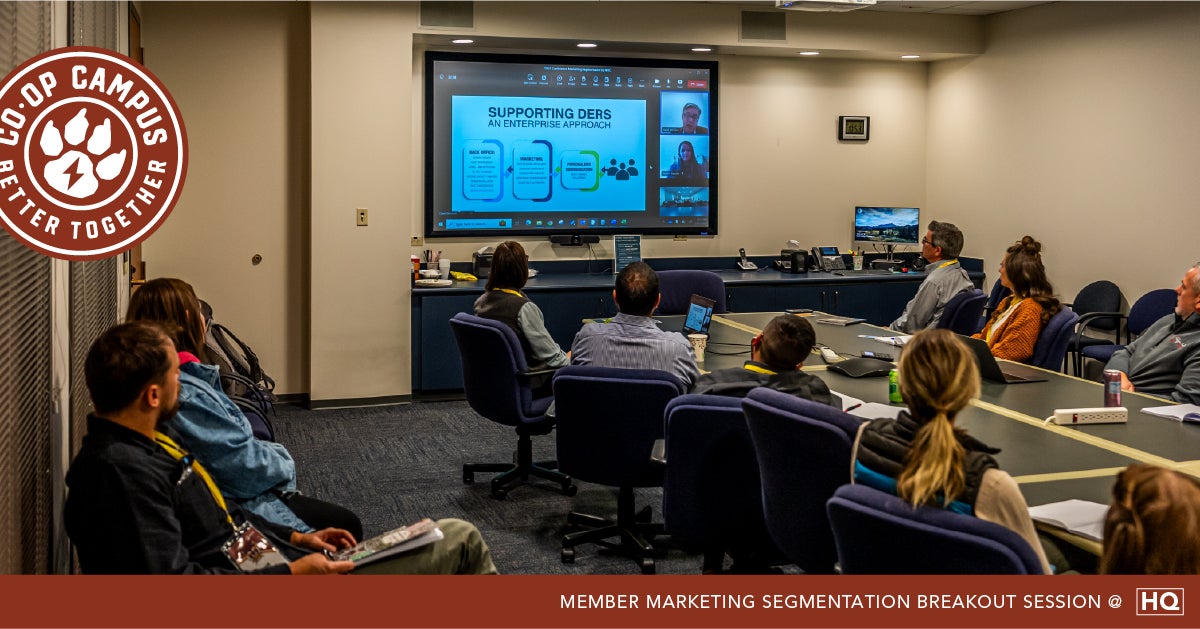 Several conference speakers delivered regional updates. Jeremy Woeste talked about the importance of serving rural communities in the Basin Electric Power Cooperative, which includes 3 million consumers across 550,000 square miles. On a national level, Mary Ann Cristiano with Touchstone Energy Cooperatives spoke about resources for co-op members. She demonstrated tools available such as online survey tools, LinkedIn learning, and advertising templates. The Connect Conference coming up in Baltimore, MD, on May 7-9, 2024, will feature presentations on energy innovation and technology. 
Launching the On-Bill Repayment Program 
Pete Rusin gave an update about energy services and the On-Bill Repayment (OBR) program. Tri-State developed a program where co-op members can use program contractors to install energy upgrades in consumers' homes. Tri-State, utilizing federal programs, is providing the capital that will cover the cost of the installation, and the member utility recovers the cost through a line item on consumer-members' bills. 
Starting in January, the OBR program will address gaps in funding availability so consumers can access below-market funds to enroll in the program. The San Luis Valley Rural Electric Cooperative (SLVREC) is an early adopter of the program. Tri-State will expand OBR to co-op members throughout Colorado, New Mexico, Wyoming, and Nebraska, with marketing videos and ads rolling out soon.  
"Our team will meet with your staff one-on-one to see what's going on in your territory. Whether it's providing information about irrigation or heat pumps—we're happy to do that. We want to sit down with each member, see what you need, and how we can support you to help electrify and make it as easy as possible," said Electrification Manager at Tri-State Pete Rusin. 
Tri-State continues to make progress on the Responsible Energy Plan. The OBR Program is a practical way to provide energy-efficient upgrades that are affordable and accessible throughout the served areas.  
"I felt like this conference gave me timely and relevant information to take back to my co-op. For one thing, the OBR program is something that we've been considering implementing. Knowing more about the program helps me feel more informed and confident to talk about it with the rest of my team," said Member Relations Supervisor at Gunnison County Electric Association Alliy Sahagun. 
Studying Hard at the Breakout Sessions 
Co-op communicators do a variety of jobs, and these sessions equip them with tools to serve member-consumers. The breakout sessions provided professional development opportunities in Canva, LinkedIn, internal communications, Google Analytics, websites for co-ops, custom stickers, headshots, and marketing segmentation.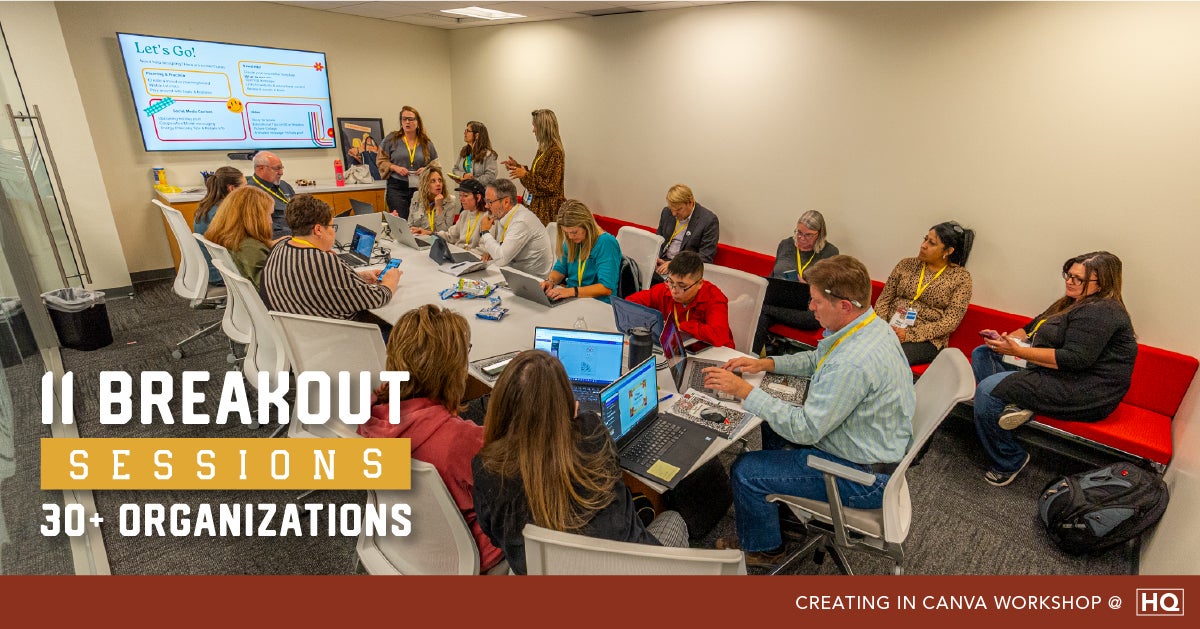 Tri-State engages members in shaping programs that affect 1 million consumers. Members learned how to market programs such as Distributed Energy Resources Management Systems (DERMS), Demand Response, quality install programs, and On-Bill Repayment. 
"I love seeing everybody come together to share ideas and collaborate. It's such a friendly, fun group of communicators in member and energy services. They're just good people," said Marketing and Communications Manager at Tri-State Melissa Swinehart. 
Paper Fight in the Classroom 
During a roundtable group discussion, participants wrote down questions they had on pieces of paper and threw them around the room. Then everyone discussed the answers. Some questions included the best rates for solar energy, how to attract younger board members to cooperatives, and communicating with local municipalities. 
"Something that I enjoyed was people throwing out their ideas and suggestions. It really gave me insight into how other co-ops are dealing with issues. This conference has more than guest speakers. We were interacting, doing face-to-face activities, and getting to know each other. I look forward to coming back," said Member Services Representative at Continental Divide Electric Cooperative Leisha Sedillos. 
The informal conversations around talks, breakout sessions, and group outings are a dynamic part of the conference. Tri-State included activities such as a poster-making contest, a cookie decorating activity, and an opportunity to play pinball games and miniature golf at Wonderland Brewing. 
These activities bring people together, which drives the Member Communications Advisory Council. Tri-State addresses common concerns in roundtable discussions and surveys at these monthly meetings. 
"I just love the excitement and energy that is here, whether it's the Tri-State group or the other participants. In a breakout session, we had a discussion about internal communication and managing change. It's cool to see that they have some unique perspectives that I can take home to my co-op," said Strategic Communications Director at Poudre Valley REA Sam Taggart.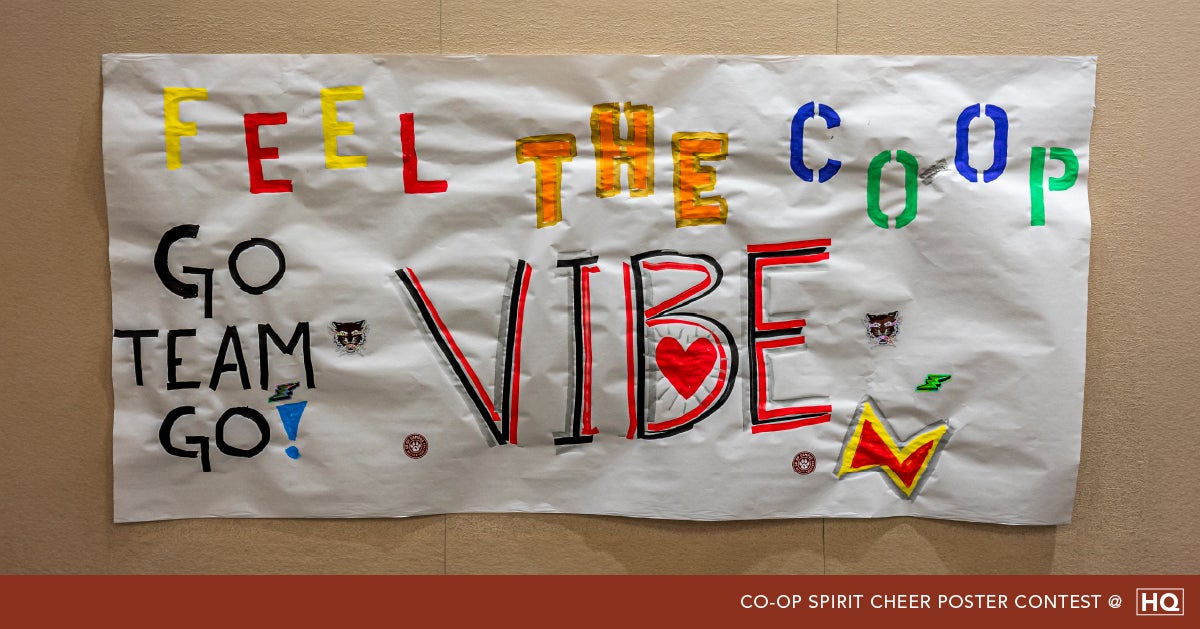 Robust Conference Turnout  
In addition to participants from 42 co-ops, colleagues joined us from statewide organizations, key partners, and the media. Representatives from the Colorado Clean Energy Fund, National Rural Electric Cooperative Association, Colorado Rural Electric Association, Polk County Rural Public Power District, Grand Valley Rural Power Lines, and Northeast Power attended the conference. 
 Macario Juarez Jr., member services manager at Continental Divide Electric Cooperative, couldn't attend the conference this year but has supported it for two decades. 
"The conference enables us to see how other co-ops are handling issues of the day and come away with best-in-class examples. I've had great discussions with Tri-State communicators and relationship managers. The conference re-energizes me. I can't wait to share the experience with my colleagues," said Juarez. 
About Tri-State    
Tri-State is a wholesale power supply cooperative, operating on a not-for-profit basis, with 45 members, including 42 utility electric distribution cooperatives and public power district members in four states that together deliver reliable, affordable and responsible power to more than a million electricity consumers across nearly 200,000 square miles of the West. For more information about Tri-State, visit www.tristate.coop.