02/07/2023
The Benefits of Heat Pumps in Cold Climates 
Many people are still learning about the benefits of heat pumps and what they can do. Heat pumps are especially beneficial in cold weather climates. A heat pump is part of a home heating and cooling system and is installed outside the home. There are five main types of heat pumps:    
Air Source Heat Pump - Air source, also known as an air-to-air heat pump (or air-to-water for homes with in-floor radiant heating), extracts heat from outdoor air and transfers it into your home. This is one of the easiest and cheapest heat pumps to install and takes up little space.  They are generally two types of air-source heat pumps: 

A ducted air-source heat pump that looks like a big outdoor air conditioner compressor and connects to traditional air handlers and ductwork in a home. 

Mini-split (sometimes called ductless) that have a "skinny" compressor for the outdoor unit and a wall cassette to distribute heat and cooling to individual units.  

Ground Source Heat Pump - A ground source heat pump, or a geothermal heat pump, extracts the heat energy from the ground around your home's foundation and transfers it into your home. 

Water Source Heat Pump - A water source heat pump extracts heat energy from water by pumping the water from the source directly through the heat pump. This works great for those who have homes near ponds or lakes. 
Advantages of Heat Pumps 
There are many advantages to heat pumps. Unlike conventional boilers and furnaces that burn fuel to generate heat, heat pumps collect existing heat from their respective element (air, water or ground) and concentrate it for use inside the home. While the name "heat" pump can be a little misleading, heat pumps are capable of much more. They can heat, cool, filter and dehumidify your air, all while reducing your energy use by up to 50 percent when using a variable-speed heat pump.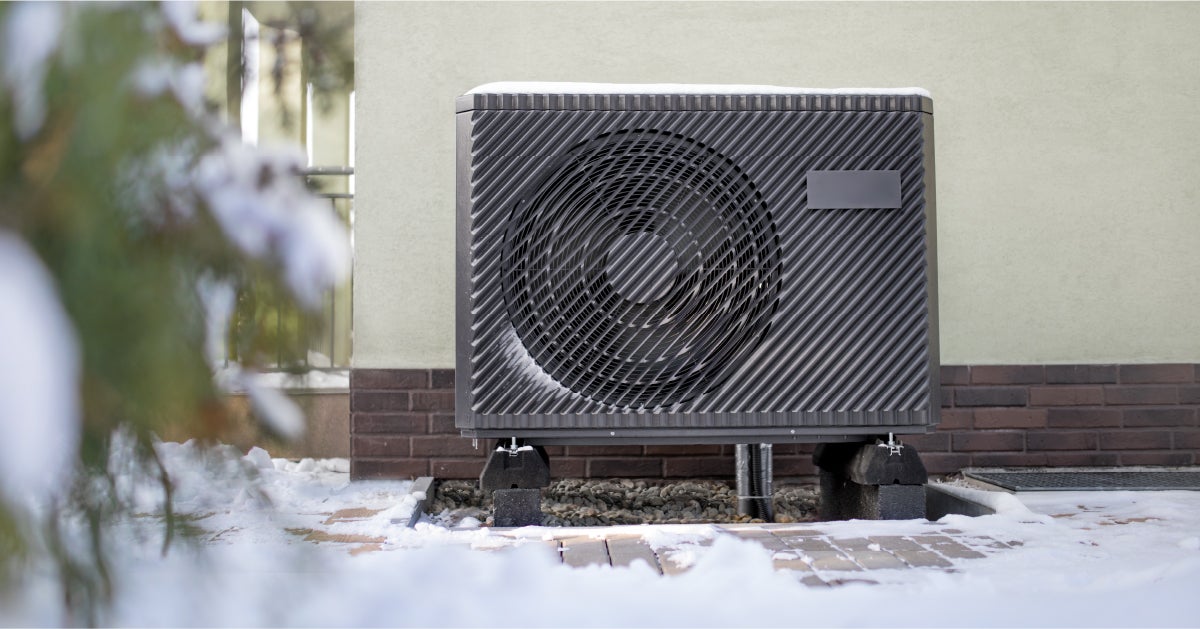 Selecting the Right Heat Pump for Your Home 
Contrary to outdated misconceptions, modern cold climate heat pumps can heat homes efficiently in sub-zero temperatures, even as low as -25 F. It might sound hard to believe but there is heat in the air even at –25F or colder and new refrigerants have boiling points of –44 F. Yep that is a –44 F, quite different than the temperature water boils, but that low-temperature point means any of the heat in the air at -25F will be attracted to the refrigerant in the heat pump and be transferred into your home or business. If you're living in a cold climate, there are a few things to keep in mind when selecting a heat pump for your home and ensuring it will keep your home comfortable in the winter:   
Blower Types: There are three types of blower types in heat pumps, and each affects efficiency and comfort. A fixed-speed blower is either on or off. A multi-speed blower can power up or down to different fixed speeds. A variable-speed motor incrementally adjusts how much air blows based on your heating and cooling needs, making it the most comfortable and efficient choice.   
 
Variable speed or cold climate heat pumps not only keep you more comfortable, but they also maximize your savings during the heating and cooling season. 

Defrost Mode: Defrost mode activates when the outdoor temperature drops below 32 degrees. In freezing temperatures, frost can accumulate on the outdoor coil so defrost mode reverses the heating process and pulls warm energy from inside the home to the coil to melt any frost. The process can take about 15 minutes or will kick off when the coil reaches 55 degrees.   

Air Flow: Air-source heat pumps need, you guessed it, airflow. According to the Department of Energy, there should be about 400-500 cubic feet per minute of airflow for each ton of the heat pump's capacity. In cold climates where snow and other debris may obstruct airflow, it's best to have the heat pump installed on a stand, or inside a cage or shed. 

Dual fuel: If you live in extreme cold and have a heating system with ductwork, you may need to use supplemental heat, or what's called a dual-fuel system. A dual-fuel heat pump gives you the best of both worlds by providing a hybrid heating and cooling system that combines a heat pump with a furnace. The system alternates automatically between the two systems based on your heating and cooling needs. You can also set your cross-over point between the two "fuels" based on the cost to heat with electricity versus natural gas or propane.* 
Learn more in our downloadable PDF
*Ductless mini-splits do not need any backup if properly designed for a home, as all ductless mini-splits Tri-State rebates are variable speed, the first requirement for a cold climate heat pump.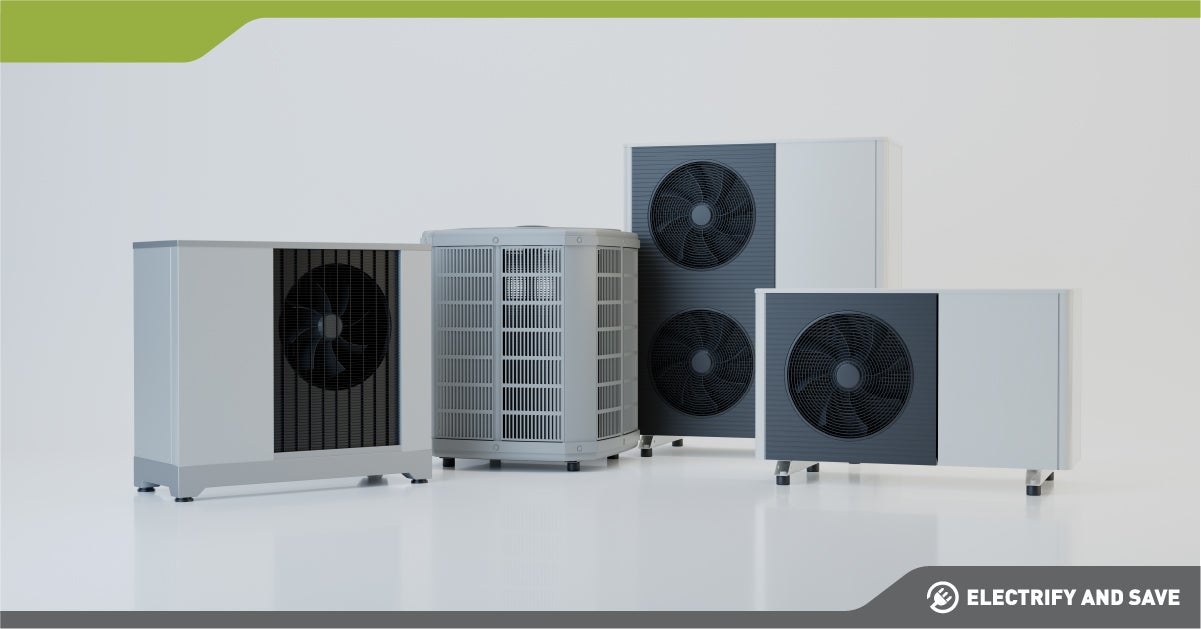 Why Heat Pumps are Becoming Popular 
Heat pumps are quickly becoming a popular option for homes and businesses. Rightfully so, they're cheaper to operate, energy efficient and reduce emissions. Heat pumps don't burn fossil fuel as furnaces do, they're powered by electricity, which is more environmentally friendly. Heat pump technology is constantly improving, they're soon expected to have economic parity with natural gas. With so many choices, there's a heat pump option for every home. 
Your local electric cooperative or public power district is a good resource for understanding more about heat pump technology, contractors, financing and incentives for installation.  
Beginning in 2023, Tri-State offers through our member utilities rebates from $675 to $2,400, based on efficiency levels, for air-source heat pumps. The heating efficiency rating required to receive a rebate for an air-source heat pump is 7.8 HSPF2 or greater (9.0 HSPF). Reach out to your local cooperative for support in adopting heat pump technology.  
Electrify and Save™  
 Posted 02/07/2023
About Tri-State   
Tri-State is a not-for-profit cooperative of 45 members, including 42 electric distribution cooperatives and public power districts in four states, that together deliver reliable, affordable and responsible power to more than a million electricity consumers across nearly 200,000 square miles of the West. For more information about Tri-State and our Responsible Energy Plan, visit www.tristate.coop.