1/9/2021
What Heat Pumps Do
Heat pumps do a lot more than just heating. In fact, they also provide air conditioning and humidity control. Heat pumps work a lot like a refrigerator or air conditioner, using electricity and a refrigerant to pump or move heat from one location to another. Unlike furnaces, a heat pump does not generate heat, instead, it takes energy that can be found in the air, ground, or water sources surrounding your home.
Even in the coldest months, this heat energy source is still present, and the heat pump works to extract and transfer this heat into your home. The same principles apply when it's warm outside, but in reverse; the heat pump extracts the heat from your home and relocates it outside, providing an air conditioning effect.
Main Types of Heat Pumps
Air Source Heat Pump - Air source, also known as an air-to-air pump (or air-to-water for homes with in-floor radiant heating), extracts heat from outdoor air and transfers it into your home. This is one of the easiest and cheapest heat pumps to install and takes up little space.   They are generally two types of air-source heat pumps;

A ducted air-source heat pump that looks like a big outdoor air conditioner compressor and connects to traditional air handlers and ductwork in a home.

Mini-split (sometimes called ductless) that have a "skinny" compressor for the outdoor unit and a wall cassette to distribute heat and cooling to individual units. 

Ground Source Heat Pump - A ground source heat pump, or a geothermal heat pump, extracts the heat energy from the ground around your home's foundation and transfers it into your home.

Water Source Heat Pump - A water source heat pump extracts heat energy from water by pumping the water from the source directly through the heat pump. This works great for those who have homes near ponds or lakes.
While these types are the most common, there are even more types of heat pump options such as solar assisted heat pumps, absorption, dual fuel heat pumps (have a backup natural gas or propane furnace), packaged (mainly commercial buildings), and window heat pumps. Heat pumps can even be paired with Electric Thermal Storage (ETS) furnaces that are popular in many areas served by our distribution cooperatives and public power district members. With so many choices, there's definitely a heat pump option for every home.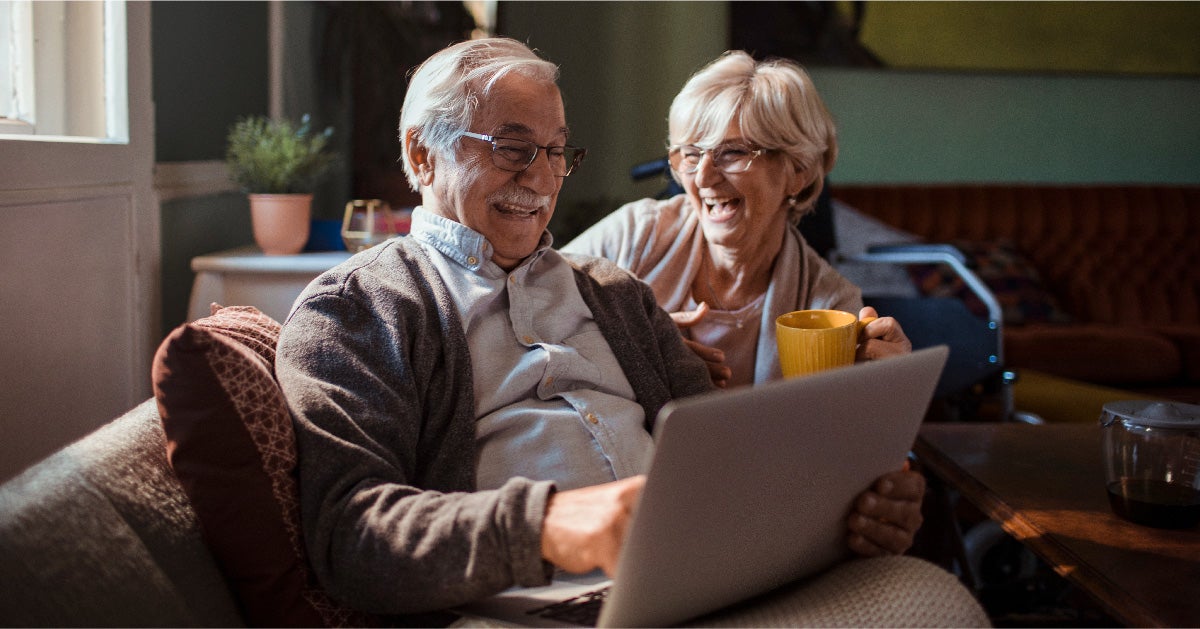 Advantages of Air Source Heat Pumps
There are many advantages to heat pumps, but Air Source Heat Pumps provide efficient, money-saving benefits, ease of installation, and affordability. Compared to conventional heating and cooling methods, a heat pump is known to be the most energy-efficient for heating and cooling your home. Here are a few other benefits;
Heat pump compressors, in general, are quieter in operation than typical air conditioning equipment and one should not worry if a compressor is placed next to patios, decks, or bedrooms.

Heat pumps do not combust gas that generates carbon monoxide and therefore improves indoor air quality and home safety 

For homes or buildings without traditional ductwork, mini-split units are a quick and easy way to add cooling buildings (and you get the benefits of reduced heating costs in many cases).
Can you Actually Save Money with a Heat Pump?
A heat pump is considered one of the most energy-efficient methods for heating and cooling a home, especially compared to homes heated with baseboard electric heat or propane heated homes.  With the improvements in technology over the last 5 years, heat pumps are becoming competitive even in homes heated by natural gas. In fact, Tri-State completed a study with EPRI (Electric Power Research Institute) that showed using a heat pump could save as much as $690 per year compared to propane at $1.65 a gallon.* while the Department of Energy estimates that a geothermal heat pump can reduce energy needs by 30-60%.
 
How to Boost Your Heat Pump's Efficiency
A heat pump works best when it's installed in an efficient, properly insulated home. To get the most out of your heat pump, here are some tips to consider:
Insulate and seal the ducts in crawl spaces and attics if you have a forced-air system that uses ductwork

Add proper insulation to your attic or walls

Add weather stripping around doors and caulking around windows

Ask your contractor to balance airflow (may need to add dampers) if you have a forced-air system

Work with your installer to understand how to operate your system, many air source heat pumps operate most efficiently when constantly run without typical thermostat night time setbacks 
How do heat pumps perform in cold climates?
With recent advances in air-source heat pump technology, you can get a system rated for temperatures as low as -13 degrees Fahrenheit and certain equipment can perform down to -25 degrees Fahrenheit.
What's the lifespan of heat pumps?
A properly maintained, high-quality heat pump will last at least 15-20 years.
What's the installation cost to add a heat pump?
The overall installation cost of your heat pump depends on your home's compatibility and current system setup. A certified HVAC expert can help you determine the right-sized unit for your home's heat and cooling system.
For new homes, installations of mini-splits (ductless form) can greatly reduce install cost as there is no labor or material cost for installing traditional ductwork.   
What's the efficiency performance of heat pumps?
Under ideal conditions, a heat pump can transfer 300 percent more energy than it consumes, compared to a high-efficiency gas furnace's 95 percent rating. This performance metric for heat pumps is also referred to as the coefficient of performance, or COP. Because of this efficiency, electric heat pumps can also save substantially on fuel consumption.
How do I determine the best heat pump for my home?
Always make sure your contractor performs a heat loss or load calculation to properly size the equipment for your home.
For air-source heat pumps look for the ENERGY STAR label, which will have two ratings:
Heating season performance factor (HSPF), which calculates electricity usage to heat your home in winter, and;

Seasonal energy efficiency ratio (SEER), which calculates the estimated cost to cool your home in summer.
 
In warmer climates, SEER is more important than HSPF. In colder climates, focus on a higher HSPF rating.
For Geothermal or air-to-water heat pumps look for an ENERGY STAR label or performance data that will have a COP rating.  The higher the COP the better and typical 3 or more in these systems.
Your local electric cooperative or public power district is a good resource to understand more about this technology, potentially can help answer questions on contractors, financing, and incentives for this energy-efficient option. Contact your coop or public power district for more details.   
 
Tri-State Heat Pump Rebates as of January 1, 2022
Please reach out to your local cooperative or  help support the adoption of heat pumps, Tri-State and our members offer rebates for heat pumps;
For Air-Source Heat Pumps
Tier 1- Efficient Air Source Heat Pump

Required HSPF >= 9.0 and SEER >= 1
<= 2 tons = $675 (not to exceed 50% equipment cost
> 2 tons = $1800 (not to exceed 50% equipment cost)

Tier 2 - Cold-Climate Certified Air Source Heat Pump

HSPF >= 10.0 and SEER >= 16; variable speed compressor or a minimum of 3 stages (settings for fan speed)
<= 2 tons = $1000 (not to exceed 50% equipment cost)
> 2 tons = $2400 (not to exceed 50% equipment cost)
Geothermal Heat Pumps:
$500/ton for a geothermal system (not to exceed 50% of equipment cost)
Tri-State Beneficial Electrification and Efficiency Program 
The Tri-State rebate contribution was made possible through our Beneficial Electrification and Efficiency program. The BE&E program has been in place since 1985 and is a partnership between Tri-State and our member systems. It is designed to promote efficient electric products, the wise use of electricity, and new electric technologies.
"Tri-State's BE&E program is one of many ways we bring value to our members and their consumer-members," said Peter Rusin, Tri-State's relationship manager for Empire. "Tri-State appreciates the opportunity to be able to support schools in our members' service areas and help support quality learning environments for our children. " 
Tri-State is working with others to promote beneficial electrification to increase efficiency and productivity, reduce carbon emissions, and enhance safety for Tri-State, our member systems, and their consumer-members. All Tri-State member systems are eligible to participate in the BE&E program and they may tailor their offerings to meet specific goals. In 2019, the program provided our member systems over $3 million in EEP program rebates.
Check out more of our beneficial electrification and energy efficiency programs of 2020 here. Tri-State works with its member systems to implement member-consumer energy efficiency through a variety of products and services. Tri-State's BE&E program has evolved over the years with input from all of the member systems and Tri-State staff. Our program provides over 10,000 energy efficiency rebates per year.   
Electrify and Save™ 
____
Tri-State is a not-for-profit cooperative of 45 members, including 42 member utility electric distribution cooperatives and public power districts in four states, that together deliver reliable, affordable, and responsible power to more than a million electricity consumers across nearly 200,000 square miles of the West. For more information about Tri-State and our Responsible Energy Plan, visit www.tristate.coop.