7/12/2021
Electric Forklifts Benefit Commercial Consumers
Innovation, efficient use of power resources and new ways of implementing beneficial electrification with electric forklifts are helping business owners and investors take advantage of significant co-op rebates and commercial benefits. 
With the progress and development in technology and beneficial electrification, new ideas of using power resources have sprung up, like the use of electric forklifts. They render excellent cost and efficiency advantages ideal for commercial consumers and industrial operations.
What is Beneficial Electrification?
Beneficial electrification means using electricity in ways that meet at least one of the following conditions: saving consumers money over time with an improved, quality product; benefiting the environment and reducing greenhouse gas emissions, and fostering a more robust and resilient grid.
Beneficial electrification programs provide a valuable opportunity to engage both electric utilities and environmental groups in the effort of identifying solutions that work well for the end-use consumer, local communities, and the environment.
The industrial and commercial sectors are experiencing a paradigm shift due to increased competition in the market. Since both sectors heavily rely on the power industry, growing numbers of companies are opting to electrify their loads as a way to be greener and save money. This is because the power grid, which has been increasingly powered by renewables in recent years, can now handle more electrical load than before with no increase in cost or carbon emissions.
Co-ops Serving Beneficial Electrification Initiatives
Electric co-ops are taking part in various beneficial electrification initiatives that not only support clean energy, but also the communities they serve. North Carolina's pork and poultry farms have led the way for North Carolina Electric Cooperatives (NCEMC) and its members' electric co-ops. Initiatives fostering systematic conversion from gas to electricity in a clean, cost-effective way include agricultural equipment, electric irrigation pumps, electric forklifts, and electric refrigerator units.
The Diageo Lebanon Distillery in Lebanon, Ky., partnered with EKPC and Inter-County Energy and is expected to be one of the largest carbon-neutral distilleries in North America, according to the company, whose portfolio contains more than 200 brands. Among its innovations will be electrode boilers and an onsite fleet of only electric vehicles, including electric forklifts.
Beneficial electrification has opened doors to novel policies and approaches. The conversion from gas to electric equipment benefits from the swift growth in low-cost, low-emission power.
It has also increased efficiency in the use and management of electricity and created numerous opportunities in the industrial and commercial sectors, especially with the introduction of electric forklifts.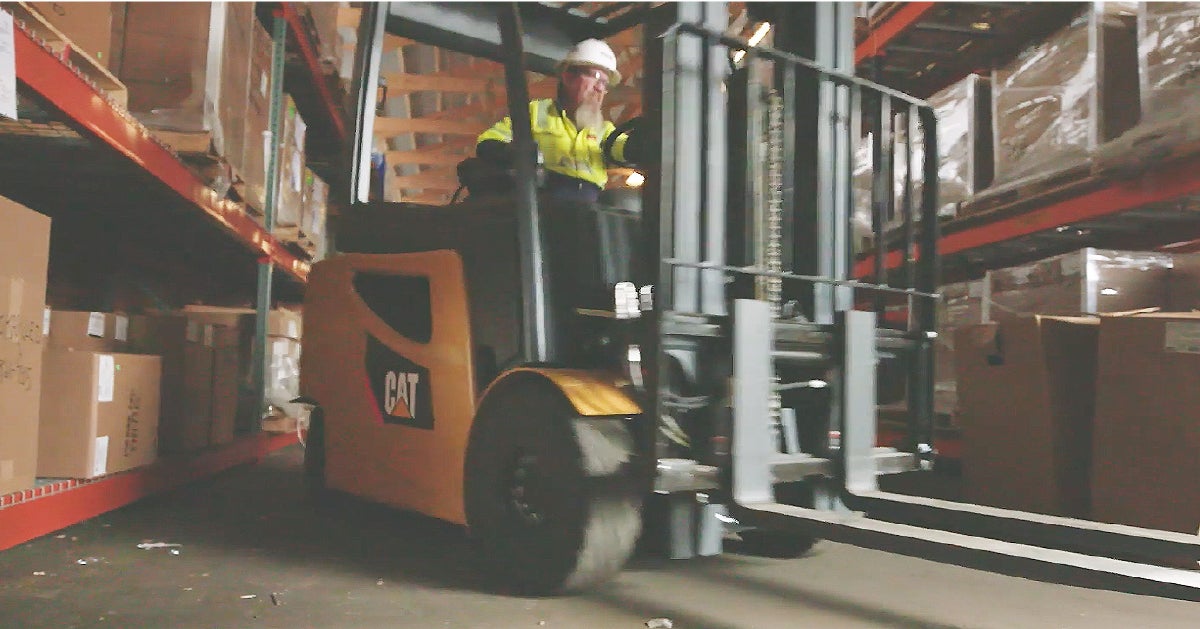 Electric Forklifts - Extremely Efficient
Electric forklifts run on a battery (typically lithium-ion or lead-acid) that can serve as both the counterweight to stabilize the equipment while in use as well as the power source. In addition, the battery aids to protect the environment with the quiet, lower-emission operation and rechargeable capabilities. 
Like gas-powered forklifts, the primary functions of the forklifts include lifting and moving heavy pallets, building materials, or other heavy objects from one location to another. It is one of the most preferable choices for the construction, logistics, and warehouse industries where there is a constant need for moving materials. 
Types of electric forklifts available include:
• Class I: Electric Motor Rider Trucks
• Class II: Electric Motor Narrow Aisle Trucks
• Class III: Electric Motor Hand Trucks or Hand/Rider Trucks
• Class IV: Electric and Internal Combustion Engine Tractors
Electric forklifts are prevalent in various industry sectors and are widely used in material handling during milling and wood processing both indoors and outdoors. They are also used in chemical plants, food and beverage storage, manufacturing, retail, and agricultural sectors. As a result of their low maintenance, clean output and hauling capacity, electric forklifts are proving to be very useful and efficient.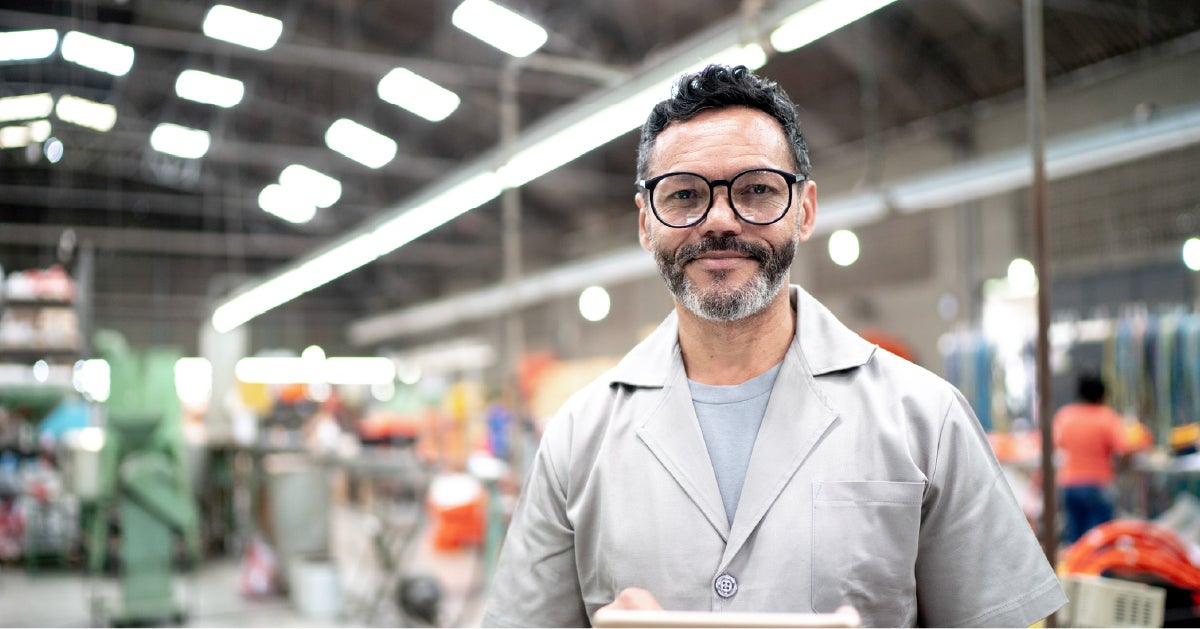 How Electric Forklifts for Commercial Operations are Beneficial
Electric forklifts can be one of the most feasible options and beneficial choices at various job sites. With the advancement in technology, there are multiple variations in electric forklift types which range from simple and compact forklifts for small loads and compact sites, to large electric forklifts for bulky loads and large warehouses or outdoor sites. There are many models designed for covering rough terrain, as well. 
For commercial operations, electric forklifts can prove to be extremely advantageous. Due to advanced technology, electric forklifts are becoming more popular, offering more power, energy efficiency, low maintenance, and excellent performance. 
Here are some of the significant benefits for commercial consumers:
Fuel Efficiency
Recent electric forklifts are much more efficient with fuel and power consumption than gas-powered forklifts, with an edge over gas-powered forklifts in terms of control and drivability. According to the case studies compiled by Cooperative.com, while electric forklifts are slightly higher in upfront cost compared to propane-powered forklifts, annual fueling and maintenance costs are significantly lower, leading to better economic performance over the equipment's lifetime.
Maintenance Costs
Electric forklifts can be a cost-effective investment since the maintenance costs are low. There are various parts of a conventional gas-powered lift that are not required in electric forklifts, such as motor oil, air filters, and catalytic converters. An electric forklift functions efficiently without these components. 
Battery and Motor Costs
The battery costs and motor costs of the electric forklifts are much lower than the gas-powered forklifts. Electric forklifts can save hundreds of gallons of natural gas or fuel as compared to the life of the battery. The battery can also be recharged at a lower cost. As an added bonus, you don't have to worry about fixing engine problems, or hiring techs to maintain engine components.
Maneuverability 
Electric forklifts are maneuverable since they are not powered by heavy internal combustion engines, so they turn easily. There are no mobility issues while working with an electric forklift. 
Lifting Capability
The latest electric forklift models can easily lift up to 17,000 pounds, making them capable of carrying considerably heavy loads to help get the job done. Smaller forklifts can carry between 3,000 to 5,000 pounds, giving you choices for your project and location site.
As an example, the Big Joe forklifts were designed from the ground up to be purpose-built lithium forklifts. They feature a fully integrated lithium-ion battery that can run 4-4.5 hours non-stop, while Toyota's electric forklift range offers hefty load capacities of 3,000-12,000 lbs. For warehouse fulfillment or mid-size job requirements, the Cat EC23N-EC30LN offers a 6,500-lift capacity with a 221 ft. max lift height.
Environmental Advantages
One of the most important benefits of electric forklifts is the environmental advantages. The zero-emission operation of electric forklifts is ideal for indoor usage in a variety of industries. 
The noise pollution caused by the engines in gas-powered forklifts and other heavy machinery is also eliminated. Electric forklifts work quietly, maintaining pleasant working conditions for everyone. 
Health and Safety Advantages
By using electric forklifts, commercial consumers can help support health and safety with no emissions of fumes and exhaust.
Electric forklifts do not have fuel tanks, so accidents involving fire are reduced. Electric forklifts come with various health and safety options that have significantly reduced the accident rates of workers who use them. 
Commercial consumers and business investors may include beneficial electrification and efficient power usage plans in their business strategy by adding electric forklifts to their equipment.
Electric forklifts are easily one of the most attractive options to bring beneficial electrification into a commercial operation while improving overall environmental impact, ROI, and working conditions.
Cleaner Air with Beneficial Electrification
In Tri-State's family of electric cooperatives and public power districts (PPDs), we've seen a growing interest in EVs and electric-powered industrial equipment that present a range of benefits, both to consumers and the utility industry at large. 
Beneficial Electrification is a way for consumers to replace fossil fuels with cleaner electricity, resulting in lower costs and lower emissions. Tri-State is adding even more renewable resources and reducing emissions, making the use of electric equipment through our member distribution co-ops and PPDs cleaner than ever.
Tri-State is supporting its members' efforts in the transition to EVs and electric-powered equipment as part of the Responsible Energy Plan. Contact your local cooperative or public power district for information on available rebates on forklifts and other equipment. 
Electrify and Save™ 
______

Tri-State is a not-for-profit cooperative of 45 members, including 42 member utility electric distribution cooperatives and public power districts in four states, that together deliver reliable, affordable, and responsible power to more than a million electricity consumers across nearly 200,000 square miles of the West.