Include Electrical Safety in Your Spring Cleaning and Summer Projects
May is Electrical Safety Month, and the lessons you take away from it can keep you safe all year. There are things you can do today to make sure you're keeping your family, your home, and yourself safe. Taking a few extra moments to focus on electrical safety can prevent work delays, or even save the life of someone you love.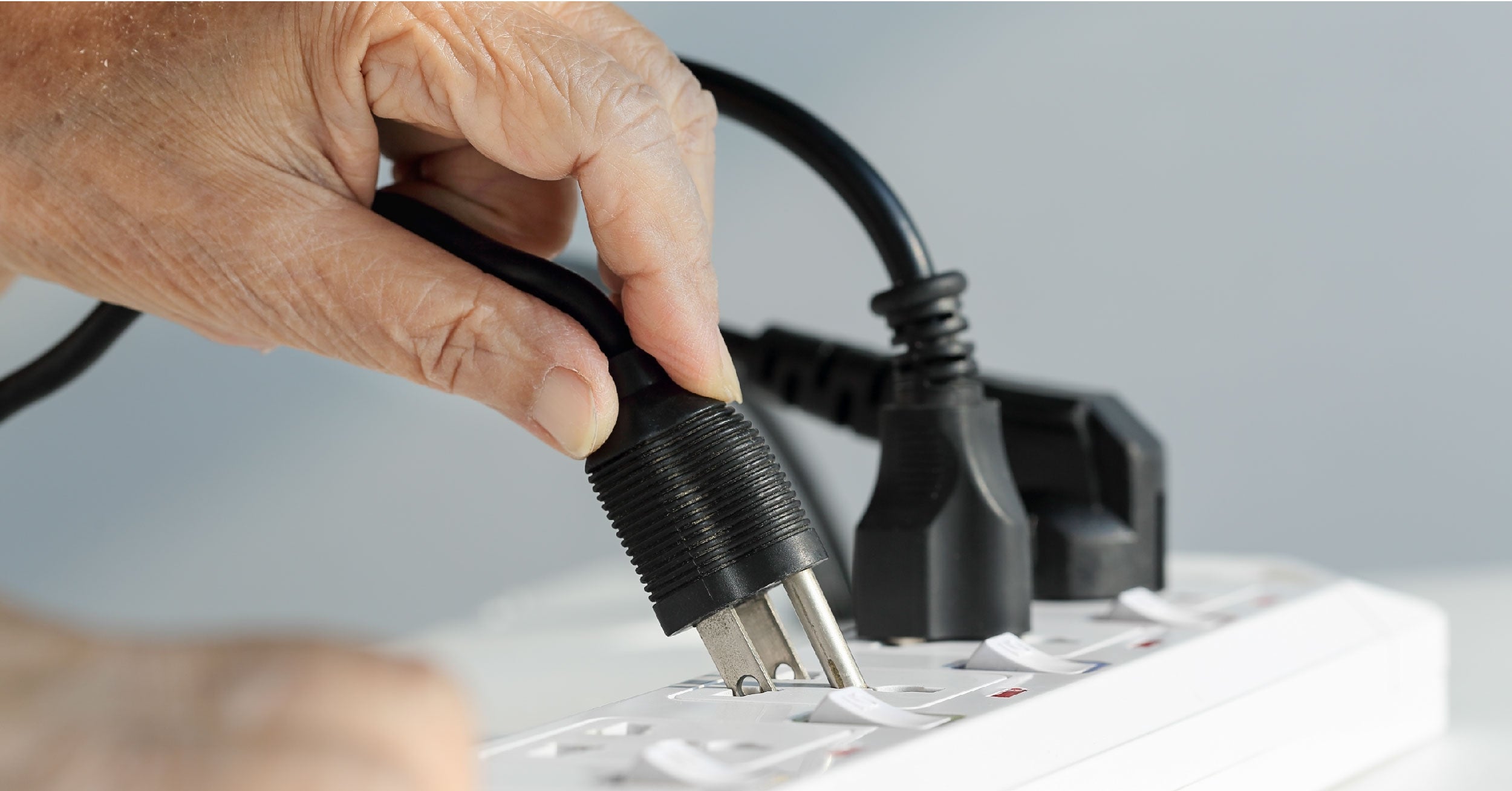 Simple Electrical Safety at Home
The next time you go to charge your phone or other devices, make sure you're reducing electrical hazards.
Don't charge items unattended.

Keep your charging phone on the nightstand, or away from flammable objects like bedding. Any device that's charging on a surface where heat can get trapped can become a fire hazard. 

Only use charging components that are certified or made by your product. This ensures they've been tested by a third-party laboratory, and won't cause damage to your device. 

Remember that water and electricity never mix: don't touch charging devices with wet hands or while standing in water. 
While remodeling, maintaining, gardening or playing outdoors, evaluate your electrical safety surroundings. 
Look around your home for electrical lines and be sure in particular to keep any and all long, metal tools away from them. 

Notice if any trees have branches approaching or growing among electrical lines. Do not attempt to trim branches near power lines yourself.  

Make sure kids know to not climb trees that are near electrical lines. Accidental contact with a powerline while in a tree can be fatal. 

Consider the mature height of trees when planting near wires. Trees with a full growth height of 25 feet or taller shouldn't be planted near power lines. 

Before you do any digging, call your electric provider or dial 8-1-1, the national call-before-you-dig number, to mark any underground utilities. Be conscious of planting near these lines, as tree roots or other root systems can damage underground pipes, cables and wires. 

Ensure your outdoor outlets are ground fault circuit interrupters to maintain a regular, normal electrical current in all weather conditions. But have a qualified electrician install them. 

Check the condition of your power tools and cords before using them. Replace any worn or frayed components. 
Keep an eye out! With electricity, small fixes can offer big protection. 
Make sure all electrical outlets are snug, with no loose-fitting plugs that could become a fire hazard.

Any loose or broken wall plates should be replaced or resecured. This will keep any wiring components from becoming loose or coming into contact with objects or people. 

Ensure all power cords are in good shape, not nailed or stapled to any walls, not under rugs or carpet, and out of the way of high-traffic areas. 

Extension cords are not a permanent wiring solution and should only be used on a temporary basis. 

Inspect any extension cords as well as the cords to power tools before use.  If there are any cuts or nicks in the cord, the item should not be used.

Only use outdoor-rated extension cords for outdoor use. Indoor cords are not made to withstand water and weather, making them hazardous outside. 
When to Call a Professional Electrician
There are many things to increase safety that require the work of a qualified electrical worker. 
Replace outlets with ground fault circuit interrupters (GFCI) or arc fault circuit interrupters (AFCI). These types of outlets prevent shocks and fires, respectively. You can read more about how these outlets can help protect you at Safe Electricity. 

Your electric utility can recommend an experienced company to trim tree branches near power lines -- if your electric provider doesn't have a team itself. 

Your electrical box should be rated appropriately for the circuits it's supporting, and all breakers labeled correctly. 
This isn't an exhaustive list of ways to manage the electrical safety of your home, but as you get started with spring and summer projects, we hope you take a little extra time to follow these tips or ask for help from an electrician. Contact your electric cooperative or other electric utility for more safety tips, or explore the resources at Safe Electricity.