It's essential that as the transition to electrical vehicles (EVs) grows, the demand for charging stations keeps pace. Today there are more than 32 electric vehicle models available in the United States and that number is expected to double by 2024. With incentives, tax credits and rebates making an EV purchase more accessible, there will be thousands of new EV drivers on the road in the coming years. 
For the EV transition to be successful, drivers must have convenient, affordable and efficient charging stations available. They need to be able to charge at home, at work, in town and along highways and interstates as they travel. With that in mind, Gunnison County Electric Association (GCEA) has stepped up to meet the needs of EV drivers in their service territory.  
"Over the last two years, Gunnison County has seen a 235% increase in the number of registered EVs," said GCEA Member Relations Supervisor, Alliy Sahagun. "Having the necessary charging infrastructure in place is key in sustaining the growth of EV purchases." 
GCEA is located on Colorado's Western Slope and powers more than 11,000 consumer-owners in portions of Gunnison, Hinsdale and Saguache counties. The utility realized the need for a robust charging infrastructure early and has worked hard to make it happen. To date they've installed 14 chargers including three direct current (DC) fast chargers. DC fast chargers deliver the quickest charge, getting most EV models to an 80% battery in about 20-30 minutes.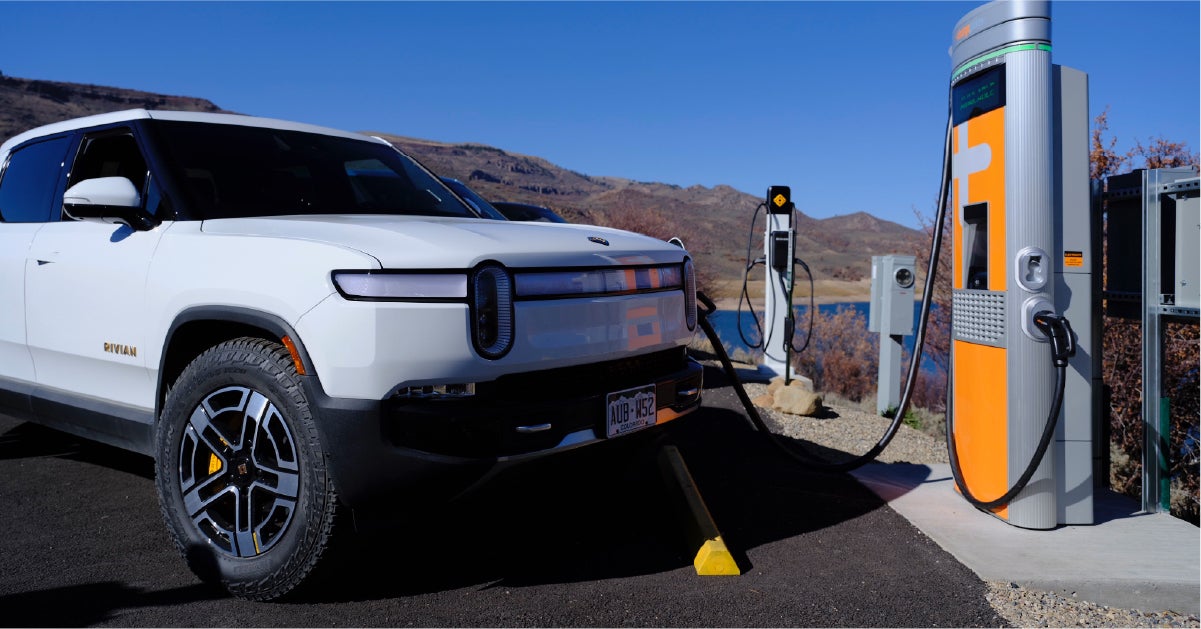 The most recent DC fast charger added to GCEA's service territory made history as the first of its kind on National Parks Service (NPS) land in Colorado. GCEA and NPS worked alongside EV manufacturer and automotive technology company Rivian to install a ChargePoint DC fast charger and a Rivian Waypoints Level 2 charger at the Lake Fork Campground in the Curecanti National Recreational Area.  
Both chargers are operational as of October 2022 and serve two distinct purposes. It can take up to eight hours to reach a full charge using a Level 2, which is why they're most commonly used in residential settings where a driver can charge through the night or at the office during the workday. The Rivian Waypoints Level 2 charger will serve the same purpose, allowing overnight campers or all-day visitors to reach a full charge during their stay.  
The DC fast charger will serve visitors to the recreational area as well but will also be ideal for drivers traveling on Highway 50, the second most traveled east-west highway in the state. Lake Fork is convenient, centrally located between Montrose and Gunnison, and at the junction of Highways 50 and 92. The new stations will aid drivers traveling to multiple destinations on the Western Slope and close the 130-mile charging gap that existed before the installation. 
"We've been really strategic in where we place our charging infrastructure," said Strategy Execution Specialist Matt Feier. "This station fills a critical gap on the western edge of our service territory." Matt joined the GCEA team in 2020 to lead large renewable energy projects including expanding EV infrastructure.  
GCEA worked closely with a host of financial partners to make the Lake Fork project a reality including grant funding from the Charge Ahead Colorado Program and contributions from Tri-State, Gunnison County, Adopt a Charger, GCEA, and Rivian. GCEA provided the necessary electrical upgrades required for the station installation and the NPS provided the site location.  
When asked what's next, Matt was pleased to say that GCEA's efforts to expand charging opportunities have been successful in closing all charging gaps in their territory. They'll now begin work to add extra charging heads to existing stations where needed and encourage charging installations in homes and businesses.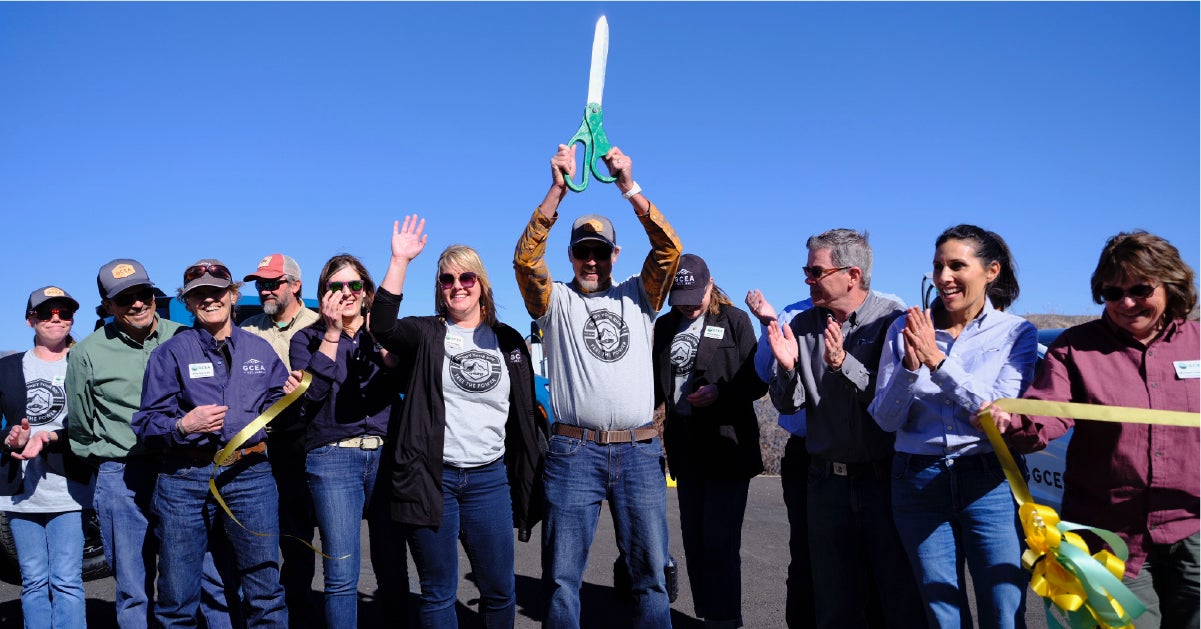 GCEA took advantage of funds available from Tri-State, which provided almost $22,000 towards the project. "The EV Infrastructure program and our other charging equipment support offerings have enabled members to install more than 870 charging stations in their service territories and has invested nearly $1 million to expand charging infrastructure across the rural West," said Tri-State's Beneficial Electrification Manager Matt Fitzgibbon.  
The installation is part of Tri-State's commitment to work with members to extend the EV charging network. 
Electrify and Save™ 
About Tri-State 
Tri-State is a wholesale power supply cooperative, operating on a not-for-profit basis, with 45 members, including 42 utility electric distribution cooperative and public power district members in four states that together deliver reliable, affordable and responsible power to more than a million electricity consumers across nearly 200,000 square miles of the West. For more information about Tri-State, visit www.tristate.coop.