08/07/20023
Closing the Gap: High West Energy Launches Two New EV Charging Stations
The rise of electric vehicles (EVs) is revolutionizing the transportation sector, offering a convenient, sustainable and environmentally friendly alternative to traditional internal combustion engine vehicles. While EV solutions are expanding to meet more consumer needs and as EV adoption continues to grow, it's crucial to address the infrastructure needs of rural communities.  
Electric vehicle chargers in rural communities play a pivotal role in the transition. By providing reliable and accessible charging infrastructure, rural areas can power mobility through their local electric co-op, support EV drivers in their communities and boost tourism.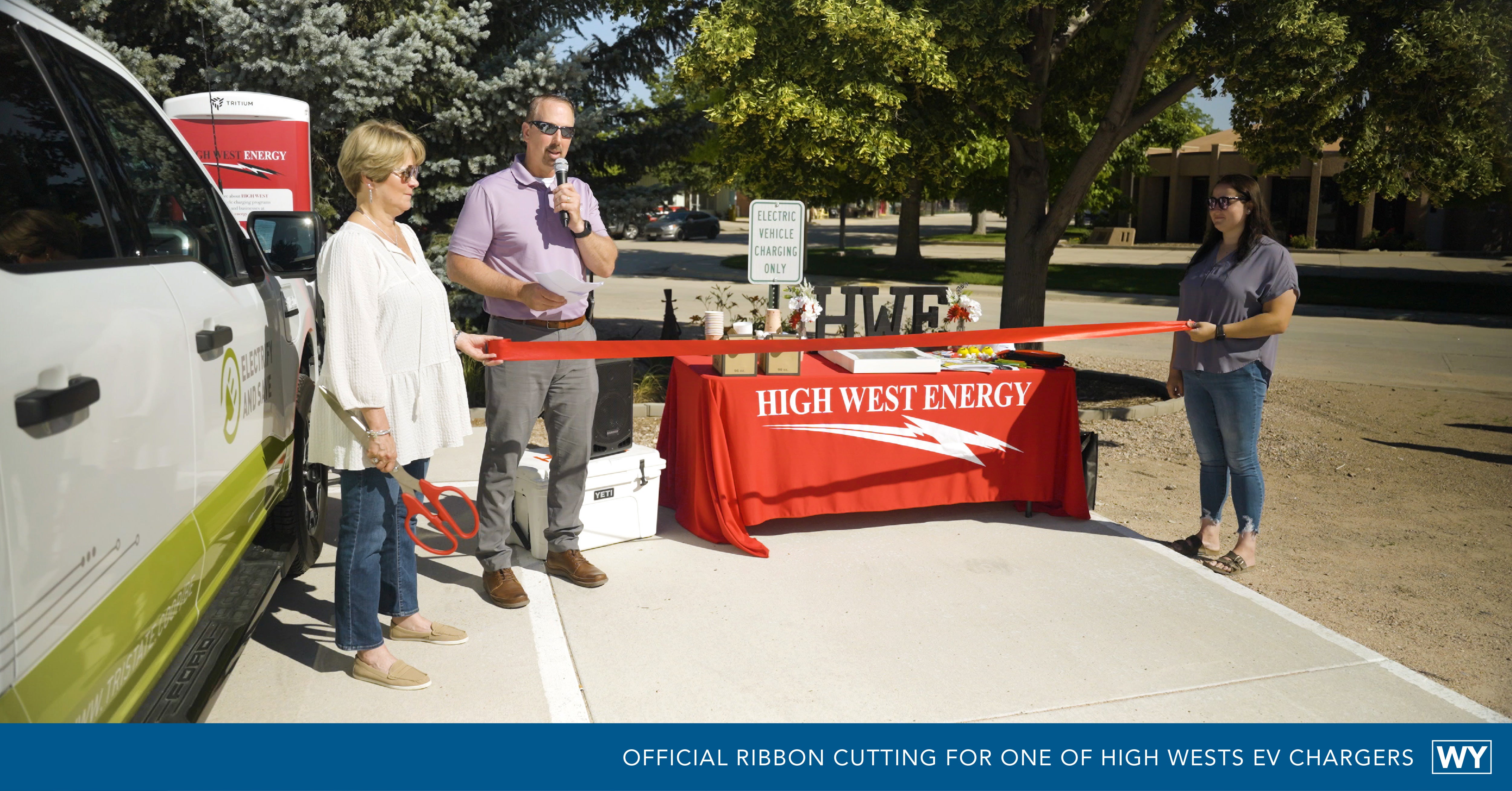 High West Energy recognized its role in growing the rural EV charging network and looked to Tri-State for support in opening two new charging stations in their service territory. By taking advantage of funds through Tri-State's EV Infrastructure Program, High West received $45,000 for the installation of the two chargers. High West also received $75,381 from the Nebraska Department of Environment and Energy for the charging station in Potter. 
"It's important to us to invest in rural charging infrastructure so that those services are available to our members, and to provide a welcoming environment for travelers passing through our service territory," said Brooke Darden, High West Communications and Marketing Coordinator.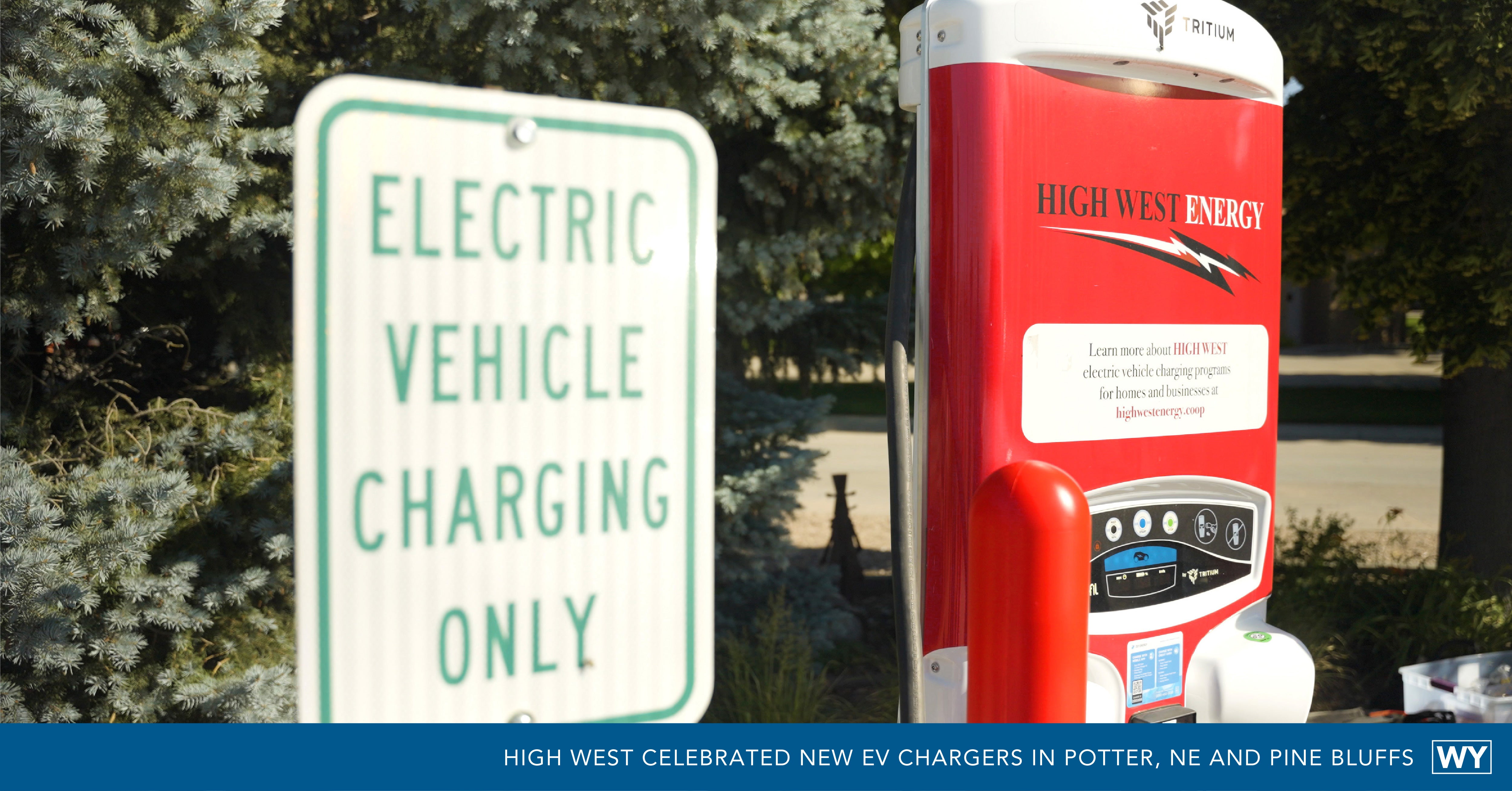 High West celebrated the new charging stations by hosting two ribbon cuttings at separate locations in Potter and Pine Bluffs, Wyoming. Attendees enjoyed complimentary refreshments and prize giveaways. 
Electrify and Save™   
About Tri-State    
Tri-State is a not-for-profit cooperative of 45 members, including 42 electric distribution cooperatives and public power districts in four states, that together deliver reliable, affordable and responsible power to more than a million electricity consumers across nearly 200,000 square miles of the West. For more information about Tri-State and our Responsible Energy Plan, visit www.tristate.coop.