Energy Saving Tips While You're Away on Vacation
Preparing your home for vacation depends on how long you plan to be away. For some, a vacation may just be an extended weekend, or a 2-week holiday visiting family.  Whatever the case, you'll want to consider energy-saving tips while you're away. 
If you'll be gone for just a few short days, you probably don't want to shut down everything in your home. However, if you plan to stay away for a week or longer, there are several steps to take that can save money on your electric bill, while protecting your home.
There's already a lot of prep work that goes into taking a trip. Between planning, finding a pet sitter and catching a flight on time, you don't need more complications. So, keep it simple with these five easy steps before heading out the door.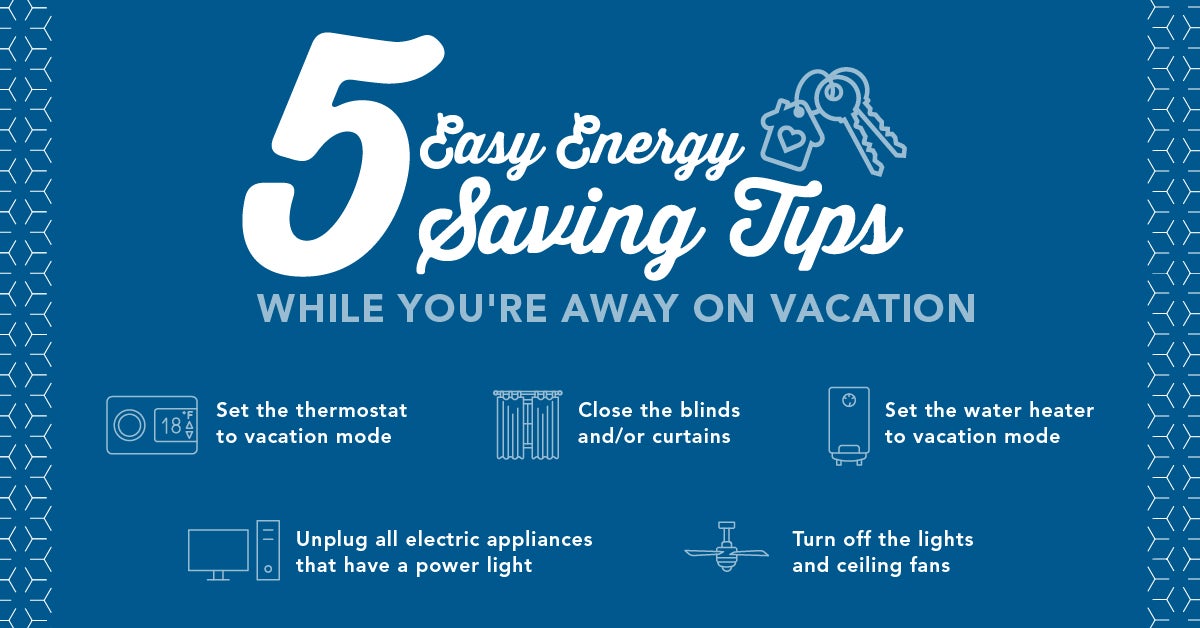 5 Energy Saving Tips During Vacation
Set Your Thermostat to Vacation Mode - If no one (including your pets) is staying home while you're away, set the thermostat to a more moderate temperature than usual. Most smart thermostats have a "vacation mode" that will override your normal daily schedule. With a smart thermostat, you can also monitor your home's temperature while you're gone and set it to a comfortable temperature for the day you return.

If you're going on vacation during the summer, set the thermostat to 77 or 78 degrees Fahrenheit. This is cool enough to keep your home from getting too warm and humid, causing damage to your belongings, but not so cool that it requires a lot of energy to keep running.  If you go on vacation in the winter, set your thermostat to no lower than 60 degrees. While it may be tempting to lower the temperature even further, this puts your pipes at risk of freezing.


 
Unplug Unnecessary Appliances - Coffee makers, toasters and other plugged-in appliances use energy even when they're not in use. The sneaky energy waste is called phantom load and can account for up to 10% of your electric bill. Solve the problem by plugging your appliances into smart power strips that recognize when an appliance isn't in use and cuts power to it. If you're not using smart power strips, be sure to unplug all electric appliances that have a power light.
 
Water Heater Settings - Like a smart thermostat, your water heater has a setting on its temperature dial labeled vacation mode that decreases your water heater's temperature and conserves energy. Water heating can account for around 20% of the energy consumed at home.

Set your water heater to 'vacation mode' if you're going to be gone for an extended length of time. Some newer, energy-efficient water heater models have the option to program your return date so your water is ready to use when you return. If it doesn't, it should take less than an hour for your water to heat back up. Just be sure to leave a reminder to turn it back on whenever you get home.
 
Close your blinds and/or curtains to block out the sun and reduce the amount of heat entering your home in the summer while you're away. This step is equally important for insulating your home in the winter, too, and keeping it secure.
 
Turning off the lights may seem obvious but be sure to turn off your ceiling fans as well. Running either will only contribute to your electric bill and shouldn't be necessary if you follow the steps above. If you like to leave lights on for added security, try plugging lamps into a timer to turn on for a few hours in the evening.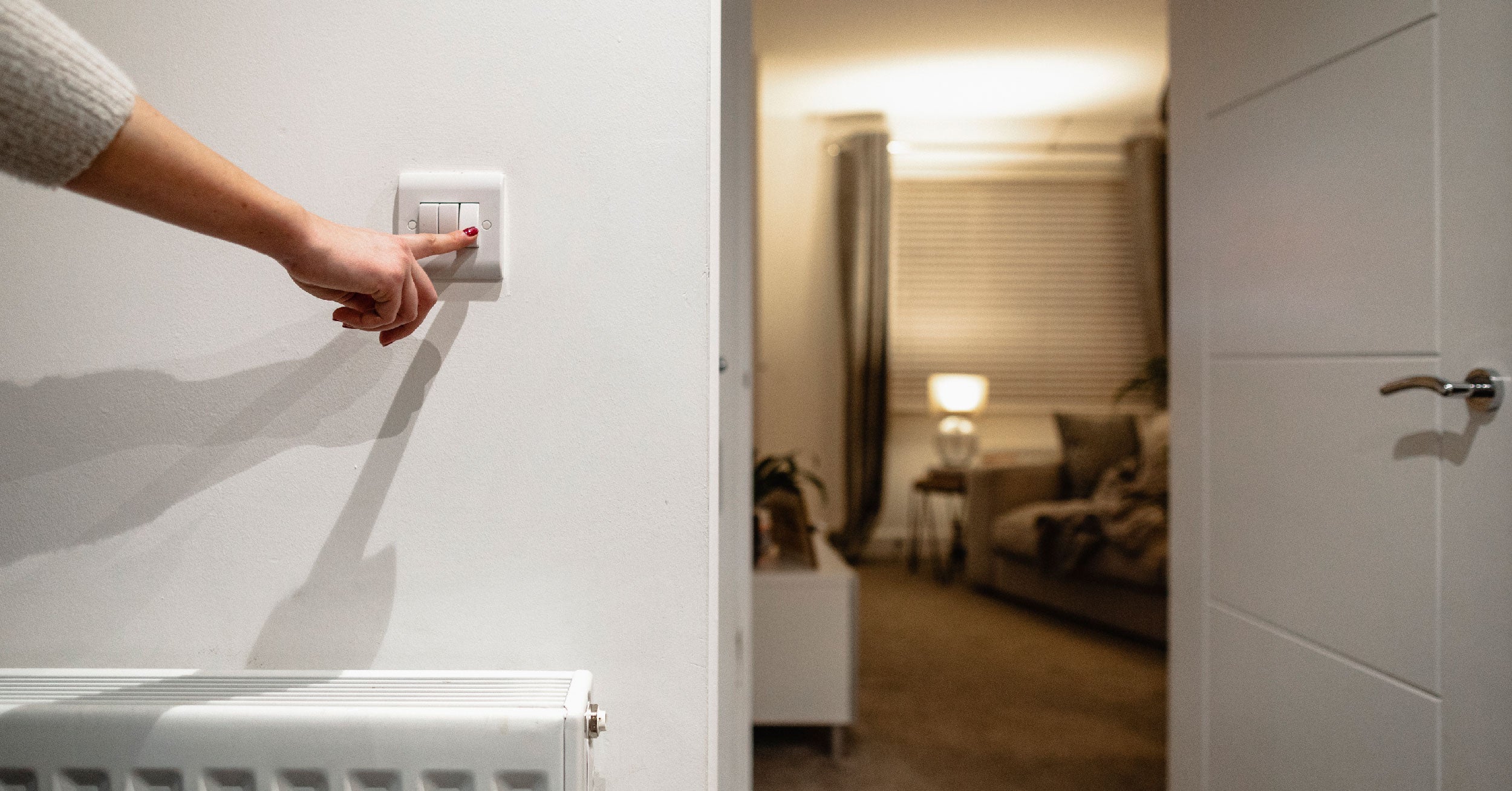 Electrify and Save™ 
______
Tri-State is a not-for-profit cooperative of 45 members, including 42 member utility electric distribution cooperatives and public power districts in four states, that together deliver reliable, affordable, and responsible power to more than a million electricity consumers across nearly 200,000 square miles of the West. For more information about Tri-State and our Responsible Energy Plan, visit www.tristate.coop.