10 Ways to Reduce Your Energy Consumption and Energy Bill January 16, 2020
The first steps to reducing your electricity bill are to understand where you're using the most energy, and then look for ways to reduce the amount of energy you use. Here we have highlighted 10 ways you can reduce your energy consumption to save money on your monthly utility bills. Check with your local electric cooperative or Public Power District to see if they offer rebates towards the purchase and/or installation of energy-efficient measures mentioned below.  The measures save energy and money in the long term, and the rebates will help reduce your installation costs. 
How to Reduce Your Energy Consumption
Swap out your incandescent light bulbs for energy-efficient light bulbs. On average, you can reduce consumption by 75% and save $75-$198 per year just by swapping out the bulbs in your light fixtures with Energy Star LED bulbs.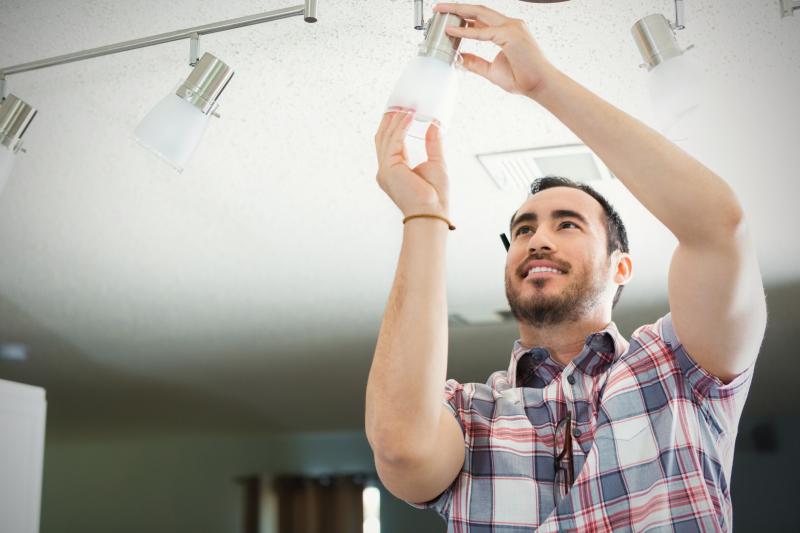 Lower or raise your thermostat at least 2 degrees or as much as 10 degrees at night while you sleep. Replace your old thermostat to a new digital, programmable thermostat that adjusts for day and nighttime temps automatically.

Consider installing a heat pump in your home for heating and cooling. Heat pumps reduce your carbon footprint and save you money on energy costs. Because a heat pump only uses electricity for power rather than for the generation of heat, it offers a remarkably high-efficiency rate.

Save on energy costs associated with hot water by washing your clothes in cold water.

Invest in Energy Star appliances or energy-efficient appliances. A dishwasher with the certified Energy Star label is required to use no more than 5.8 gallons of water per cycle, compared to the 10+ gallons used by most older models. In just 1 year, you could save over $100 with an Energy Star appliance vs. a new standard appliance. Over the course of 5 years, you'll see even greater savings when compared to the older models you're replacing. 

Adjust the temperature on your water heater. The thermostat setting on water heaters is typically set at 140 degrees by the manufacturer.  Make sure you turn off the power before adjusting any electric water heater thermostats. By lowering the temperature to 120 degrees, you can reduce your water heating costs by up to 10%.

Check your doors and window seals for any leaks. Leaky doors and windows allow air to seep in. In some cases, a leaky door can dramatically increase the energy workload your heater or air conditioner will need to keep your rooms at the desired temperature. Installing simple, affordable weather stripping makes your house much more energy-efficient— in fact, up to 20% more.

Turn off lights when they aren't in use or use dimmer switches. Using automatic timers on a lamp while you're away rather than leaving a light on will also cut back on energy consumption.

Adjust your refrigerator and freezer temperatures. Setting your refrigerator to 38 degrees and your freezer to 5 degrees will keep your food fresh, but your refrigerator and freezer won't need to work as hard to maintain the temperature.

Check your insulation. Most of the heat lost in home heating is through the attic, then the side and basement walls. Having the proper amount of attic and wall insulation will energy consumption and reduce heating and cooling costs.  
Electrify and Save™ 
About Tri-State  
Tri-State is a not-for-profit cooperative of 45 members, including 42 electric distribution cooperatives and public power districts in four states, that together deliver reliable, affordable and responsible power to more than a million electricity consumers across nearly 200,000 square miles of the West. For more information about Tri-State and our Responsible Energy Plan, visit www.tristate.coop.