1/13/2022
Best Ways to Prepare Your Home for a Power Outage
Cooperatives work together, day and night, to ensure the power you rely on is always reliable. However, in the West, the forces of Mother Nature can sometimes overcome even the best of efforts. We work hard and smart, to make our infrastructure resilient and to prepare for inclement weather. When severe weather is forecast, we keep our crews on standby to safely restore power as needed.   
Power outages occur in every part of the country, sometimes during the coldest months of winter. While we recommend being prepared for a power outage, regardless of the cause, if the forecast calls for severe winds, heavy rains, snow or ice it is best to be ready. Here are some steps you can take.
Your local electric cooperative or public power district is your best resource when it comes to managing these unplanned outages. For easy reporting, make sure you have their outage-reporting number saved in your phone and make sure they have your current phone number on file.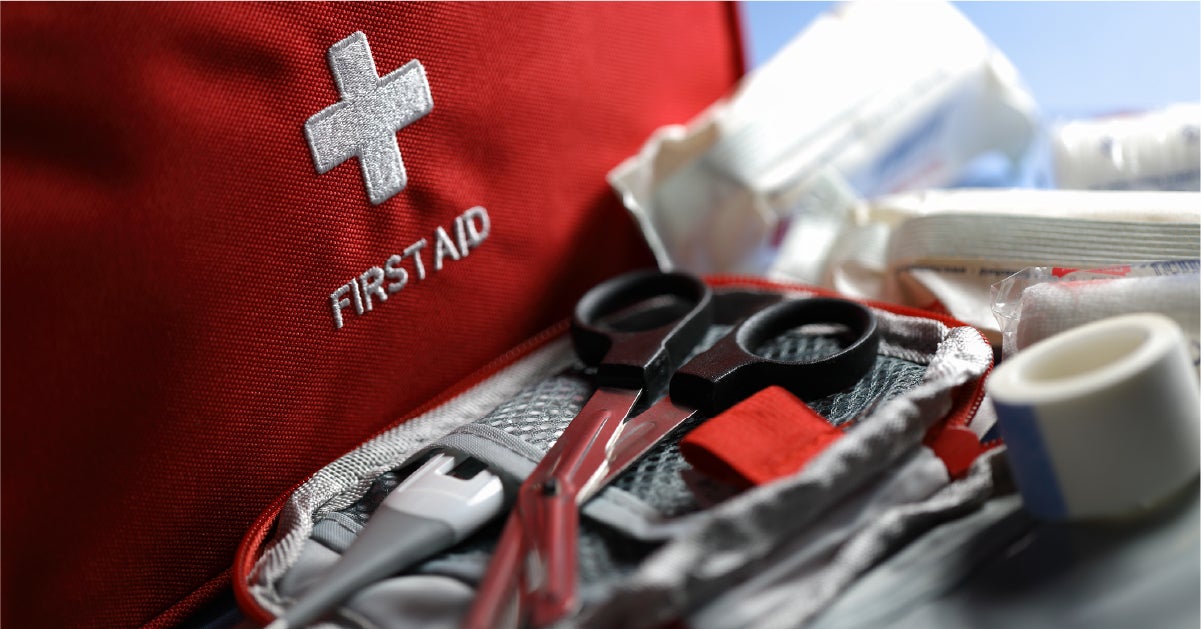 Create an Emergency Supply Kit
During a power outage, no one wants to search a dark house for essentials. Fill a large, watertight container with the following items:
Flashlight (store batteries separately)
A first-aid kit (including essential medications)
Car charger for cell phones 
Cash 
List of emergency contact phone numbers
Trash bags
A hand-crank or battery-powered radio
Hand sanitizer, baby wipes, and a dry shampoo 
A tool kit 
Hand warmers
Backup batteries in a variety of sizes for your flashlights, radios, clocks, camping lantern, and any other important items or appliances that rely on battery backup. Make sure all batteries are stored in a dry, room temperature environment without the contacts touching
Label your gear and keep it somewhere accessible. Make sure that everyone in the family knows where it is. Check it every six months to ensure that expired items are replaced and that your supplies are kept up to date as your family's needs vary.
Consider a Portable Power Station
If you have family members who rely on using medical devices such as CPAP machines, a portable power station can assist during emergency power outages. A portable power station can offer 225-watt hours capacity, which will power mobile devices, CPAPs, computers, and small appliances (such as a mini-fridge) under 200 watts. Keep it charged and it will offer a little relief during power outages.
Stock up on Water
Although it is improbable that your water supply will fail, it can happen. When the power goes out, you're out of luck if you have a private well that relies on electricity to pump water.
Stock enough water to last at least three days. You'll need one gallon of water per person every day. For a family of four, you'll need 12 gallons of water if you're preparing for a three-day emergency. Additional water should be kept on hand for cooking, cleaning, personal hygiene, and pets. If time allows, and the forecast predicts long and heavy storms, consider filling your bathtub with water.  A typical bathtub can store approximately 40 gallons of clean water.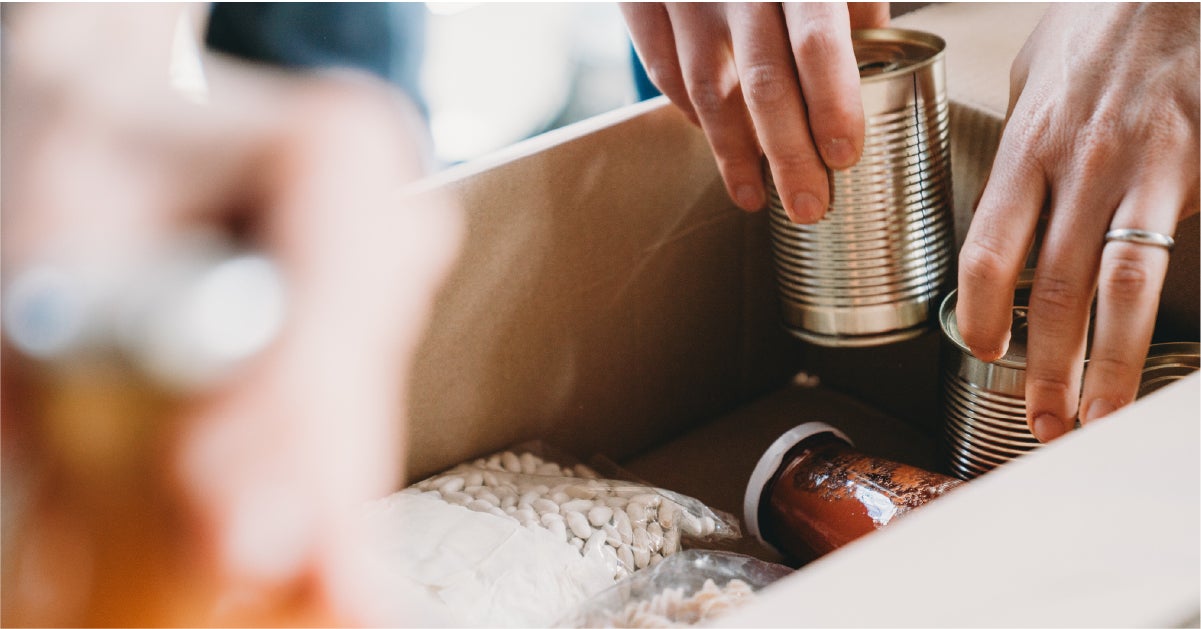 Stock Non-Perishable Foods
Store shelves of non-perishable foods may be empty as soon as the weather forecast is announced. Rather than fighting the crowds, keep your pantry stocked with shelf-stable, non-cooking items. Examples include peanut butter, nuts, powdered and evaporated milk, packaged tuna, crackers, cereal, protein bars, granola bars, dried fruit, canned fruit or vegetable juice, canned vegetables, beef or chicken bouillon, instant coffee, tea and powdered drink mixes. 
Keep track of expiration dates and avoid discount foods that may be close to expiration dates. Your aim is to buy bulk items that may have to be used later. Keep a manual can opener and scissors in a convenient location.
Don't forget pet food and chews for your four-legged friends!
Fill up on Gas, or Charge your EV
Because gas stations use electricity to power their pumps, it's critical to fill your vehicle's fuel tank before the storm strikes. There may be no fuel if there is no power. 
Charge your EV plug-in or hybrid vehicles.
If you have a home generator, get gas for your backup generator while you're at it. (Because portable generators produce carbon monoxide, they should never be used inside a home or garage.) Read more about safety with generators.
 
Generator Safety Tips:
When using a generator, it's important to reach out to your local electric co-op or public power district to ensure safety.  There are opportunities for a portable generator to be dangerous to you and to those who work on power lines. Electrical currents run bi-directionally on the lines. If you plan on connecting a generator to your home wiring, your attention to safety precautions will ensure your generator doesn't send powerful electricity the wrong way down the line. 
This is called back feed, and it can hurt line workers or anyone else near a downed power line. The only safe way to connect to your homes' wiring is to put in place a transfer switch, to prevent back feed. The transfer switch is an essential component that also provides protection to the generator and home wiring when the normal power is restored.
Prepare for Outdoor Cooking
If you want to use a propane stove, gas, or charcoal grill for cooking, keep the necessary supplies on hand. If you have a wood-burning stove, keep a dry woodpile filled and ready to go.
Prepare for Cold Weather
Blankets are essential in the event of a power outage. However, if you live in an area of the country that experiences severe winter weather, you should add sub-zero sleeping bags (one for each family member) in your emergency supplies. They're excellent at trapping body heat, especially the more premium down-filled varieties, that keep you toasty warm in sub-zero temperatures. Look for styles that can be unzipped and used as blankets. Check your local outdoor or Army-Navy supplies store for cold weather sleeping bags, socks and sweaters.
If you don't have a lot of storage space, emergency thermal blankets (also known as space blankets) constructed of thin aluminized polyester film are a good solution. They're windproof and waterproof, and they reflect body heat to keep you warm. Keep a handful of these small warmers in your car for when you're away from home. Be aware that space blankets are electrically conductive and extremely flammable. Use caution and keep away from exposed electrical sources and open flames. Finally, if you're lucky enough to have a fireplace or wood burner to heat your home, keep enough dry wood on hand.
Power Outage Safety Tips
Keep freezers and refrigerators closed.
If you use a generator, ONLY use outdoors and away from windows. Generators, camp stoves or charcoal grills should always be used outdoors, and at least 20 feet away from homes and windows.
Do not use a gas stove or oven to heat your home.
Disconnect appliances and electronics to avoid damage from electrical surges.
Have alternate plans for refrigerating medicines or using power-dependent medical devices.
Check with your local public safety agencies for emergency heating and cooling locations open near you.
Install carbon monoxide detectors with battery backup in central locations on every level of your home.
During a power outage, you'll likely feel at ease if you've planned ahead. To make sure you've covered everything, refer to the checklist above. You can prepare your emergency kit and supplies with everything you need, from food and water to medicine and first aid, to ensure that the hours or even days without electricity are as painless as possible. 
During such challenging times, be a good neighbor. Check on family, friends, and neighbors, especially the elderly, those who live alone, those with medical conditions, and those who may need additional assistance.
Weather conditions, road closures, and other hazards may delay restoration efforts. Please be patient and know that crews will be working as quickly and safely as possible to restore power.  
____

Tri-State is a not-for-profit cooperative of 45 members, including 42 member utility electric distribution cooperatives and public power districts in four states, that together deliver reliable, affordable, and responsible power to more than a million electricity consumers across nearly 200,000 square miles of the West. For more information about Tri-State and our Responsible Energy Plan, visit www.tristate.coop.