Tips for Installing an EV Charging Station at Home
Electric vehicles (EVs) are the future, there's no doubt about it. It's estimated that more than 2.5 million EVs have been sold in the United States and it's easy to understand why;  they cost less to operate, require less maintenance, don't need gas, they're better for the environment and they're fun to drive! If you've adopted the EV lifestyle or are considering it, keep reading for tips to help you install your own home charging station. 
Installing an EV Charging Station at Home: First Steps
Unless you're an experienced electrician, you'll want to hire an experienced and licensed EV charger installer. After visiting your home, an electrician will determine the best place for your charger based on where you park and where your electric panel is. They'll also ensure that your electric panel can withstand the load of your charger. Most companies will not honor the charger's warranty unless it's installed by a licensed electrician so make sure it's done right by the right person. 
When deciding where to put your charger,  talk to your installer about the cord length so it reaches your car easily when you're parked. Most charging station cords are between 16-18 feet and can't reach further than 25 feet.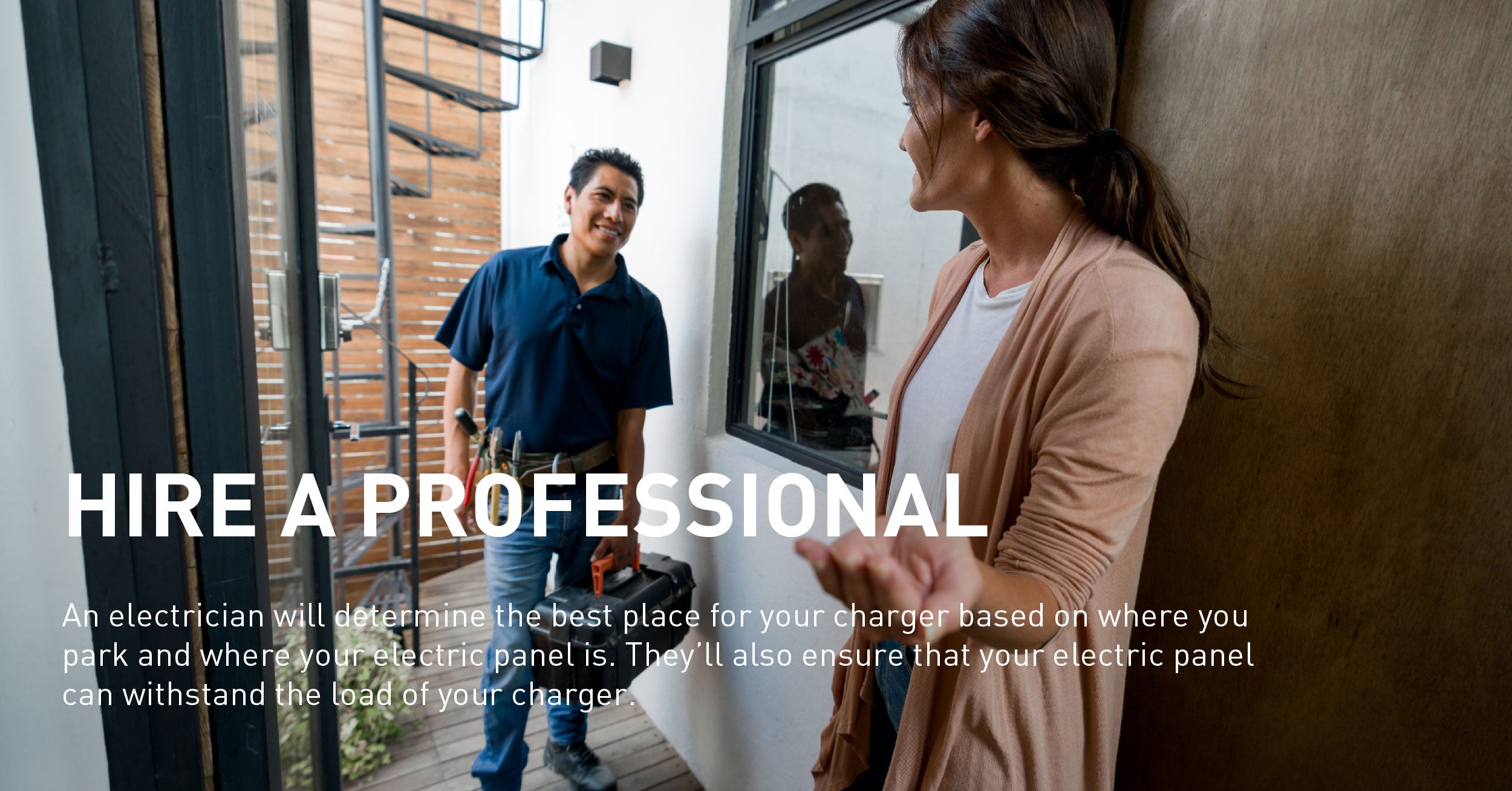 Deciding on Charging Levels
Also, consider the levels of charging available. Most EV purchases include a Level 1 charger that you can plug into a standard, 120-volt outlet. This is the slowest level charger but is enough for many commuters. An overnight charge will add about 20-50 miles of EV range per hour while a full charge on an empty battery can take more than 24 hours. Level 1 chargers are used mostly in homes or are stored in the EV in case of emergency. 
When you see a charging station on the road, it's most likely a Level 2. They provide a faster-charging speed than a Level 1 giving your EV 10-20 miles of range per hour and a full charge from empty in about eight hours, the time of an average overnight charge. You've probably seen Level 2sin parking garages, hotels, and offices as they are most commonly purchased and are in every state.
Finally, there's the DC Fast Charger (DCFC), the fastest charger in existence. This powerful charger is designed for commercial or industrial use and is not compatible with households due to its high price tag and power use. Fortunately, there are thousands located throughout the country to make EV road trips more feasible. 
Choosing the Right Charging Model
Once you've decided on your installer, placement, and charging level, you can begin your research on the brand and model you want. At this point it comes down to personal choice around price, speed, functionality and appearance. Some charging stations have Wi-Fi and voice command capabilities but are more expensive.
Others offer a sleek design but a slower charging speed. It depends on what is most important to you. Either way, a good rule of thumb is to make sure any charger you buy is ENERGY STAR™ certified to ensure a lower standby electric use, meaning it won't continue to drain electricity when not in use.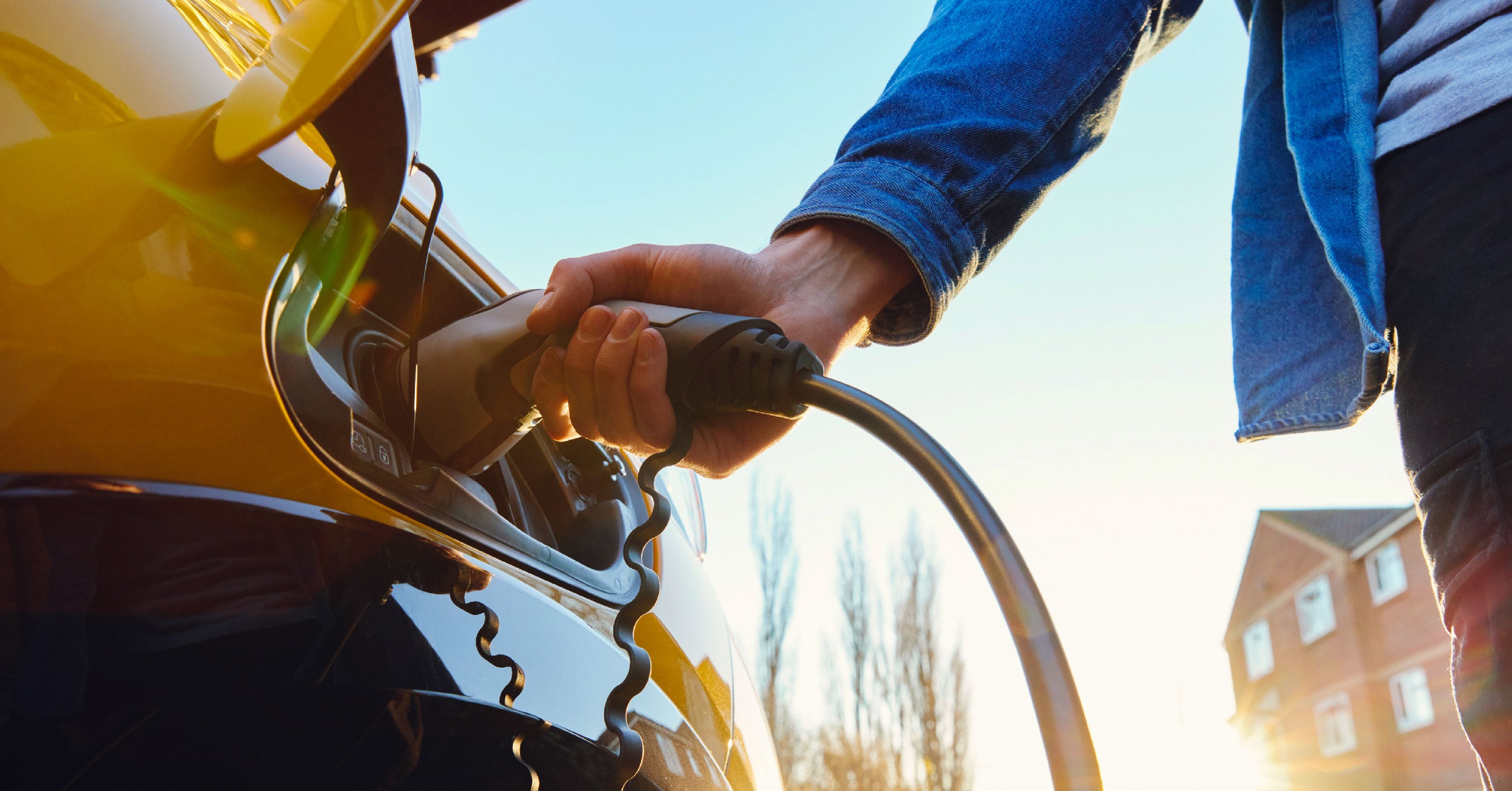 Bottom Line
The benefits of owning an EV are made even sweeter when paired with the convenience of charging at home. Owning an EV and an at-home charging station are becoming more affordable with incentives and rebates in most states. As an EV owner, it's best practice to contact your utility provider and ask about rebates on equipment and charging rates, as well as on incentives for charging during off-peak hours. 
Electrify and Save™ 
_____
About Tri-State 
Tri-State is a not-for-profit cooperative of 45 members, including 42 electric distribution cooperatives and public power districts in four states, that together deliver reliable, affordable and responsible power to more than a million electricity consumers across nearly 200,000 square miles of the West. For more information about Tri-State and our Responsible Energy Plan, visit www.tristate.coop