10/29/2020
The Future is (Mostly) Now for Smart Homes
 
The longtime promises of a "smart home" are now being fulfilled by AI (artificial intelligence) home assistants like Alexa, Siri or Google Home, though not quite the way it was imagined in the futuristic 1960s cartoon, The Jetsons.
Connected electronic devices playing various roles around your house can indeed make life more convenient and comfortable, as long as you put some thought into which parts of your life truly need to be modernized in this way. 
Why your refrigerator should talk to your toaster, for example, is a question that smart devices haven't been able to answer yet. Just because every object can be connected these days through electricity and wi-fi does not mean they need to be. 
But a lot of devices are proving their worth every day, through convenience, efficiency, and an unseen but important impact on climate change through clean energy.
What a Smart Home Can Do
Smart thermostats, for example, learn your home habits and adjust accordingly. You can also access them through your cell phone. Think how that translates to energy savings: Instead of heating your whole house while you're away for work or vacation, you can wait until you're driving home from the airport to push the temperature into your comfort zone. 
Internet-enabled home security cameras have also proven their worth and popularity. As winter darkness descends, users can scan their front doors for safety before they leave their car. Workers can check in at home on an ailing pet or even make sure their kids are focused on schoolwork. With packages arriving more frequently during the pandemic, a doorbell camera keeps you up to date on deliveries and may keep porch pirates at bay.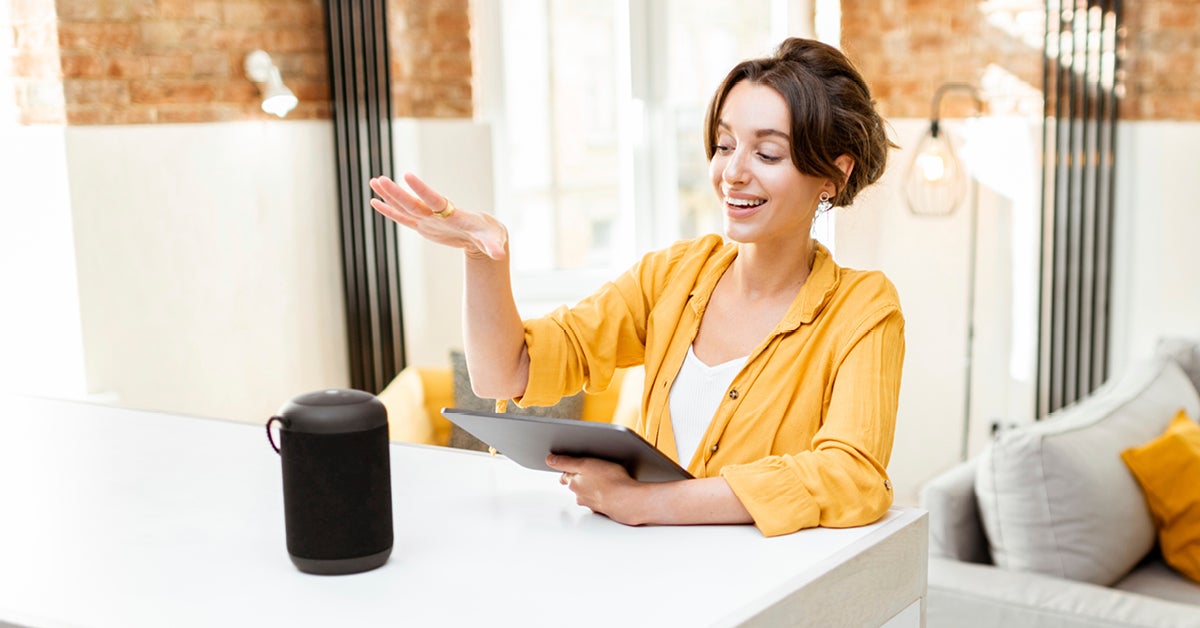 Smart Home and Energy Efficiency
Your home comfort and energy efficiency can also be transformed through other appliances that are a growing part of the "beneficial electrification" movement. As electrical generation moves more and more toward clean, renewable sources like wind, hydro and solar power, changing key appliances from propane or natural gas to electricity is a powerful way to make your home "smart." 
Air source heat pumps enable you to transfer the existing heat in the outside air into your home, using cleaner energy more efficiently than natural gas heaters that burn fuel all day to keep your home comfortable. Advances in heat pump technology even let you control the heat in individual rooms, increasing your comfort while operating efficiently even when the outside temperatures are below freezing! Induction stoves use magnetic energy for fast, efficient cooking. 
Your garage is another home place where electrification can have a major impact on both personal enjoyment and climate change.
Going electric with your vehicle is one of the most impactful decisions you can make for the environment, and consumer reviews increasingly rave about the quality and performance of battery-powered cars.
How to Set Up a Smart Home
Joining the trend can be as simple as purchasing an Alexa or similar device, plugging into your existing wall outlets, or as innovative as investing in an electric vehicle charger for your garage. 
Of course, when you start exploring the smart home, you'll be offered all kinds of other gadgets.
Special bulbs can now be connected online, allowing you to control them for security when you're away, or for comfort from the couch when you're at home. 
And the "smart refrigerator?" The promise is that these devices can automatically read the bar codes or RFID signals from the food items in the fridge and send a signal to your phone telling you when to re-order or throw expired things out. Yes, it would be great to never drink sour milk again. On the other hand, do you really want your ice cream consumption shared on the internet? 
Taken together, these ideas for the increasingly electrified smart home are proving that the home of the future is already here, even if it doesn't look exactly like any Jetsons episode.
Exploring which things you're going to adopt and which things can wait is one of those tasks you can perform from your comfortably-heated, perfectly-lit couch. 
___________
Tri-State is a not-for-profit cooperative of 45 members, including 42 member utility electric distribution cooperatives and public power districts in four states, that together deliver reliable, affordable and responsible power to more than a million electricity consumers across nearly 200,000 square miles of the West. For more information about Tri-State and our Responsible Energy Plan, visit www.tristate.coop.