5/12/2021
Tips for Outdoor Cooking with Electric Grills
Perfect for every outdoor cooking enthusiast, an electric grill allows you to take efficient cooking almost anywhere you go without the smoke from a fire, burden of propane tanks, charcoal, or messy clean-up. Whether you choose the standard "open" outdoor grill style, or the contact grill, (like the George Foreman grill), using an electric grill for outdoor cooking is a great way to take advantage of the power of electricity.
Pre-heating is a snap with most electric grills heating to 500 degrees in less than 7 minutes. Some outdoor grills, such as the Char-broil grill, uses infrared heat. Infrared technology is what allows this grill to heat up faster and get hotter than a lot of other grills on the market. 
Electric grills are relatively safe to use since they help you prevent flare-ups. Flare-ups, the leading cause of household fires, are caused when grease build-ups are subjected to high temperatures. Electric infrared grills prevent the grease build-up by vaporizing the grease, while standard electric grills don't have an open flame, which reduces the propensity for flare-ups. Look for an electric grill with an automatic shut-off feature for added safety.  
If you are concerned about how your food will taste on an electric grill, don't fret. You won't be left without the outdoor grilled flavor, as most electric grills have included a drip pan that works great for adding a variety of liquids for additional flavor. You can also improve the taste of foods, even though you don't have the smoke and charcoal aromas, by marinating your meats with your favorite flavors.
Types of Electric Grills
Open Grill – Here a single grilling plate is used to place your food for cooking. It resembles the traditional outdoor grill, in which you can flip the food over to another side for its perfect cooking. They are bigger (in size) and let you cook a huge food of different varieties like oddly shaped vegetables, large cuts of meat, fish pieces, etc. at once.
Contact Grill – Here the grill comes in contact with food, as it presses against both sides. It has two grilling plates – the bottom plate and the upper plate (like a lid). It aids in better heat distribution and faster cooking. Even though they are compact in size and portable, they can achieve excellent grilling results.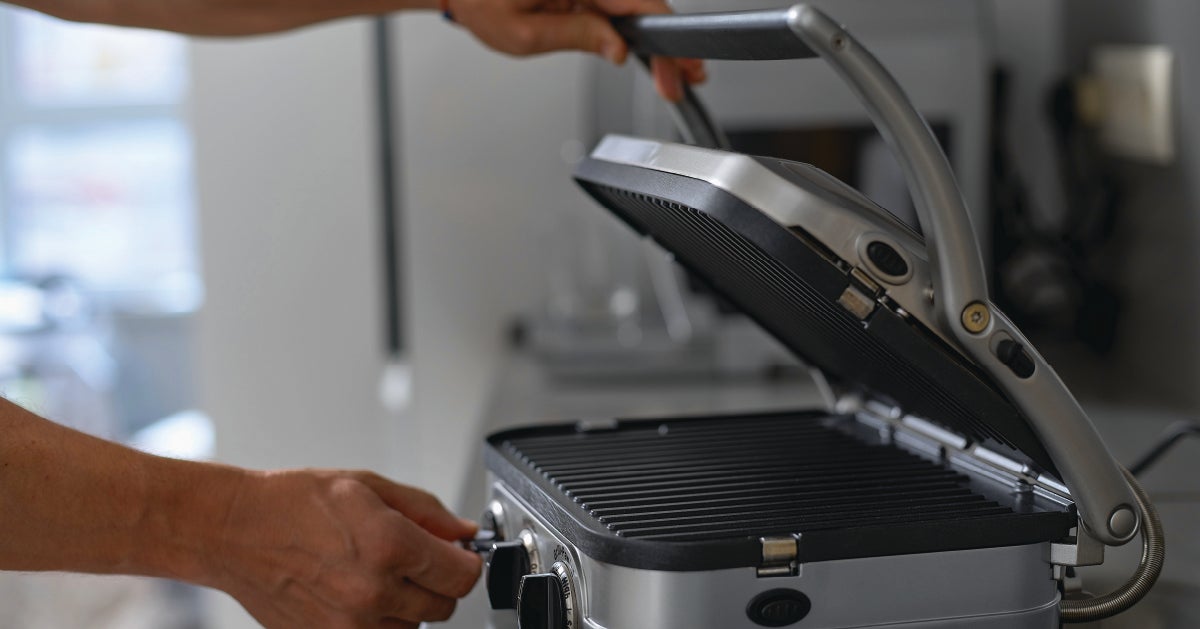 Electric Grill Benefits
Clean Burning – no smoke or toxic fumes from charcoal

Convenient – Easy as plugging into the nearest electrical outlet. No need for charcoal or propane tanks

Versatile for cooking a variety of foods

Portable - many electric grills are small and lightweight enough to take anywhere

Environmentally-Friendly – electric grills are one of the cleanest ways of grilling your food available, using less energy, and keeping your home cooler in the summer months. 

Easy to use, easy to clean
 
What Can you Cook on an Electric Grill?
Just like traditional gas and charcoal grills, any food can be grilled on an electric grill. From steaks, hotdogs, and hamburgers to fish, kabobs, corn, and vegetables. You are only limited by your imagination!
Choosing an Electric Grill
Which outdoor electric grill is best for you? It all depends on your lifestyle, living situation, and personal preference. For many townhomes and apartments, a smaller electric grill is ideal for safety and small spaces, while large grills are ideal for larger families with outdoor kitchens. A few points to consider when shopping around for an electric grill:
The amount of available space you have

Your family size

How often you'll use the grill

Where you'll be using the grill (outside or inside the home, RV-ing, or on camping trips)

Wattage

Temperature control options

Safety options

Budget
Electrical Grill Safety
Like other electric appliances, electric grills are equipped with a safety switch. This switch kicks in when your grill overheats or any electrical failure takes place to safeguard your safety and prevent fire hazards.
Make sure to use only UL-Listed appliances outdoors, and unplug the cord before cleaning. Never use an electrical appliance in wet or rainy weather, and follow the user manual to properly use, clean, and maintain your grill. 
Electric BBQ Grill Recipe: BROWN SUGAR AND BEER-BRINED WINGS
(Recipe courtesy of Char-Broil®)
Wings are typically top-of-mind when you think tailgating. Flexible in flavor and easy to share with friends, wings bring it at game time. Brown Sugar and Beer-Brined Wings are built with layers of beer brine to impart flavor and a dry rub to bring the heat. Add bright citrus flavor and earthy cumin with a layer of your favorite BBQ sauce for a winning tailgate dish to kick off your new electric grill!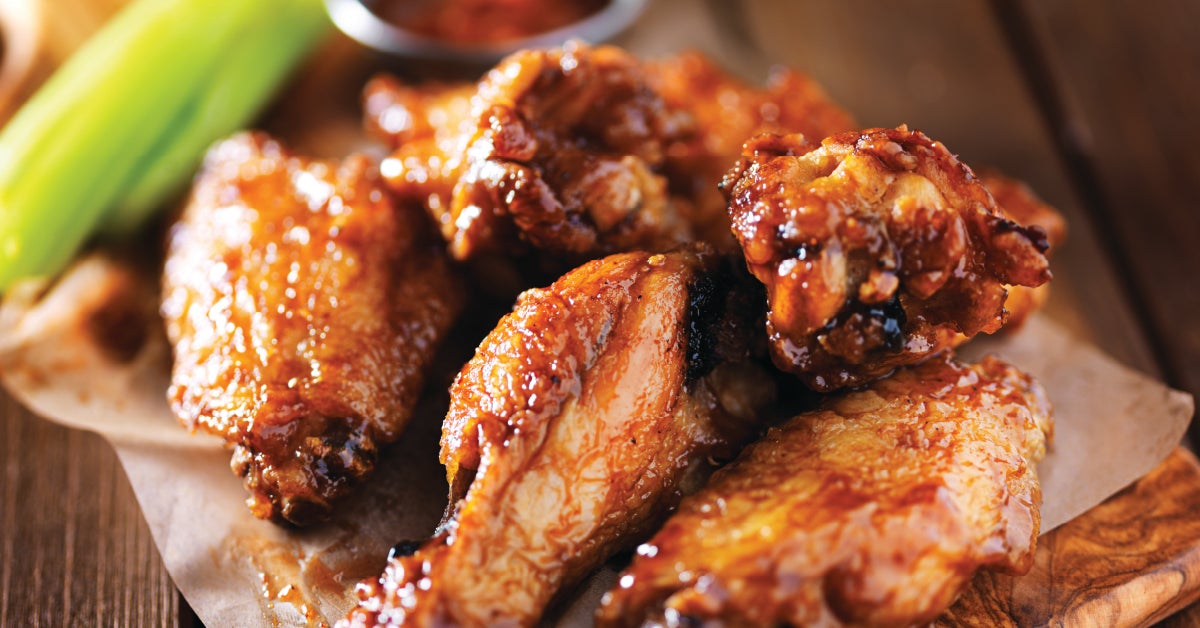 INGREDIENTS FOR THE WINGS
12 chicken wings, cut into drumettes and wingettes
1 cup of your favorite BBQ sauce
FOR THE BRINE
1 12-ounce beer
3 ½ cups water
¼ kosher salt
¼ cup brown sugar 
½ teaspoon dried minced garlic
½ teaspoon dried onion flake
½ teaspoon dried red pepper flakes
1 bay leaf
FOR THE RUB
1 teaspoon kosher salt
2 teaspoons smoked paprika
1 teaspoon black pepper
1 teaspoon garlic powder
1 teaspoon turbinado sugar
½ teaspoon chipotle chile
½ teaspoon ancho chile
½ teaspoon lemon peel, dried and minced
¼ teaspoon coriander
¼ teaspoon cumin
DIRECTIONS
In a large bowl, mix together the beer, water, salt, brown sugar, garlic, onion, red pepper flakes, and bay leaf. Whisk until the salt and brown sugar are dissolved.

Place the wings into a gallon bag and pour the brine in. Seal the bag and refrigerate for 4 to 8 hours.

Preheat your grill to medium-high heat, around 400°F, with two zones - one direct and the other indirect.

Take your wings out of the brine and discard the brine. Pat the wings as dry as possible.

In a bowl, mix together the rub ingredients and thoroughly apply them to the wings.

Cook the wings over direct heat, 3 to 5 minutes per side.

Shift the wings to the indirect side of the grill and allow them to cook with the lid closed until they reach an internal temperature of 180-185°F. This should take about 20 more minutes.

Toss the wings in your BBQ sauce and return to the indirect side of the grill. This should be just long enough to cook the sauce, about 5 minutes.

Remove and serve.
Electrify and Save™ 
______

Tri-State is a not-for-profit cooperative of 45 members, including 42 member utility electric distribution cooperatives and public power districts in four states, that together deliver reliable, affordable, and responsible power to more than a million electricity consumers across nearly 200,000 square miles of the West. For more information about Tri-State and our Responsible Energy Plan, visit www.tristate.coop.