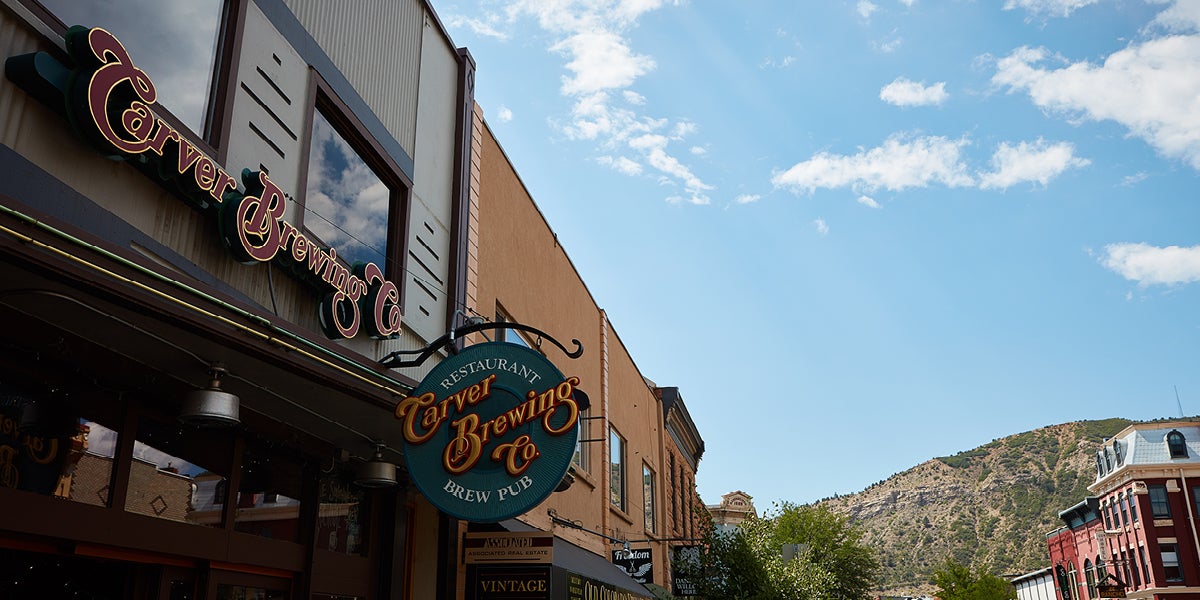 Our Cooperative Response to COVID-19 with Jessica Matlock, CEO of La Plata Electric Association
Jessica Matlock, CEO of La Plata Electric Association (LPEA), sits down with our host, Bazi Kanani, to discuss how her cooperative has responded to issues related to the COVID-19 pandemic.
Across our cooperative family, amazing work is being done by our members as business practices have pivoted in an effort to tackle challenges related to COVID-19. As part of this series, Bazi Kanani interviews CEOs from our member cooperatives and public power districts to discuss how they are responding during this difficult time.
La Plata Electric Association serves the southwest corner of Colorado, where new cases of COVID-19 are linked to visitors. As employees are returning to the office, LPEA has incorporated safety precautions, videos and new daily operations to meet the needs of their community.
Jessica talks about some of the ways her cooperative has responded to the COVID-19 pandemic while continuing to provide reliable power to their members. LPEA has rethought many of their business practices, and continues to evaluate how they can best serve their customers. Knowing that some customers might find difficulty in paying their bills, LPEA has found ways to support those who have been impacted by COVID.
To learn more about what La Plata Electric Association is doing in their communities, watch the video below.
Read the Interview Transcript Here
"We're taking this pause and we're saying, okay now that we have COVID, how can we do things better and how can we digitize and create increased productivity, so it's been working great." - Jessica Matlock, CEO of LPEA
Bazi: In the gorgeous, mountainous southwestern corner of Colorado, there continue to be new cases of COVID-19 linked to visitors. In this series, we're learning more about how electric cooperatives like La Plata Electric Association are responding to the viral threat while making sure vital electricity is something their members can count on.
Joining this video call is Jessica Matlock. She is CEO of La Plata Electric Association. And Jessica, I understand that some of your staff are returning to the office but there are still precautions in place.
Jessica: That's right. Yes, we are taking a very conservative position on this. We have 50% of our employees back in the office and we've required them to wear masks. So, what we've done to make it easier for them is we bought them ski buffs. We live in a mountain town so they can use those ski buffs all year 'round but as they're walking down the hallways or if they have to go to meetings that they can't distance themselves, they're able to wear those and quickly put them over their face. So yes, we're starting to let people come back but we do still require safety measures in place.
Bazi: And speaking of safety precautions, can you tell us a bit about these safety videos that your team has created as part of the COVID response? I understand they've been pretty popular.
Jessica: Yes. Instead of having safety meetings in person, we have them on video. And what we've done is we've asked for our employees to be involved in them and many of our employees have volunteered and they do funny videos. Instead of watching a boring video about safety, we wanted to keep people's attention because ZOOM is tough to do that. They videotape themselves doing funny things and talking about depression or falling off a ladder or safety at home cooking. It's been very popular.
We posted it on one of our internal Yammer accounts, which is like Facebook but it's only for employees. We also share recipes and stories and quotes so it's been a really positive new way of actually communicating with our employees on a very serious topic.
Bazi: Like most organizations, you've had to move quickly into new ways of working in order to keep everyone safe. So, how is that going?
Jessica: Yes, it's actually a great time to rethink all of our business processes and we've done that. Both with how to digitize more forms so our membership does not have to drive in and we have members that drive in over 3,000 square miles away. So, it's important for them to have different ways to communicate with us and get service. 
We've also changed work schedules for our employees. They requested four 10s for our front office so we are now closed on Fridays but we've extended the hours in the morning to open at seven and to close at six. And this allows for our members to have more opportunity to come in outside of their own hours.
We're also asking our employees to really rethink every process that we do right now so it's a continuous improvement project. And so far, the employees have come up with all great new ideas. Instead of doing everything that we've done in the past, we're taking this pause and we're saying, "Okay, now that we have COVID, how can we do things better and how can we digitize and create increased productivity?" So, it's been working great.
Bazi: Concern for Community is a key cooperative principle. How has LPEA been able to support your community during this time?
Jessica: That's a good questions. So, back in March when the pandemic response first started occurring, we decided to stop all disconnects right away even before the governor mandated it. We saw a lot of scared community members and we thought that that was the right call. We also had a rate increase starting on April 1 and we delayed that to July 1 knowing that it would be, again, tough for our customers to pay. We are also working with our customers on an extended payment plan, which extends [payments] over a six-month plan with no fees and no penalties.
And we also allocated $90,000 of our unclaimed capital credits to the community to help them. So $40,000 of those are going to community-based groups in both our counties and then we saved $50,000 of that to help pay for customers' bills. So, we'll give a credit of $100 for those members that can't pay and have shown that they've been impacted by COVID.
We've also increased our communication just to let them know that we're here, we're here to help, and we want to work with them on payment plans, and understanding that this is a really tough time for everybody.
Bazi: Jessica Matlock is CEO of La Plata Electric. Thanks for your time today.
Jessica: Thank you for having me.
COVID-19 Community Response
As a family of electric cooperatives and public power districts, our distribution members reach consumers at the end of the line, many of whom have been directly impacted by COVID-19. To learn about our response, how our members are responding and the amazing work being done in communities across the West, watch our videos and read the articles here.
About Tri-State
Tri-State is a not-for-profit cooperative of 45 members, including 42 member utility electric distribution cooperatives and public power districts in four states, that together deliver reliable, affordable and responsible power to more than a million electricity consumers across nearly 200,000 square miles of the West. For more information about Tri-State and our Responsible Energy Plan, visit www.tristate.coop.