8/19/2020
How to Create a Productive and Fun Learning Environment at Home
Many family homes have now become full or part-time learning spaces as many schools have transitioned to virtual and at-home learning. In order to create a successful learning routine at home for kids, parents and guardians should make a plan to create spaces that are organized, calm and productive for learning at home. 
We've compiled these tips to help you set up a successful and fun home learning environment for students of any age. Electric-powered technology can go a long way to supporting learning but it's not the complete solution.
Create Spaces that Inspire Learning
Our brains thrive on patterns, and this is especially true for young people. If a physical space is chaotic, your child's brain will spend its energy scanning the environment looking for patterns rather than devoting that energy to creativity or learning. Tidy, designated learning spaces will set up your children for successful home learning.
Ensure that your children have set stations for school work in your home. Set up a desk and comfortable chair for each of your at-home learners, and talk about which activities are expected to happen at their "learning station," such as virtual class time with their teachers and peers.  
Enlist the help of your kids in co-creating these learning spaces! Include cute and colorful desk accessories, calendars and chairs that make each student feel like their space is personalized for them.
If you do have older students who thrive in flexible environments, you can even set different rooms of the house for different subjects of the day. Math in the kitchen, and English in the living room? Enlist your kids' help to find a fun rotation.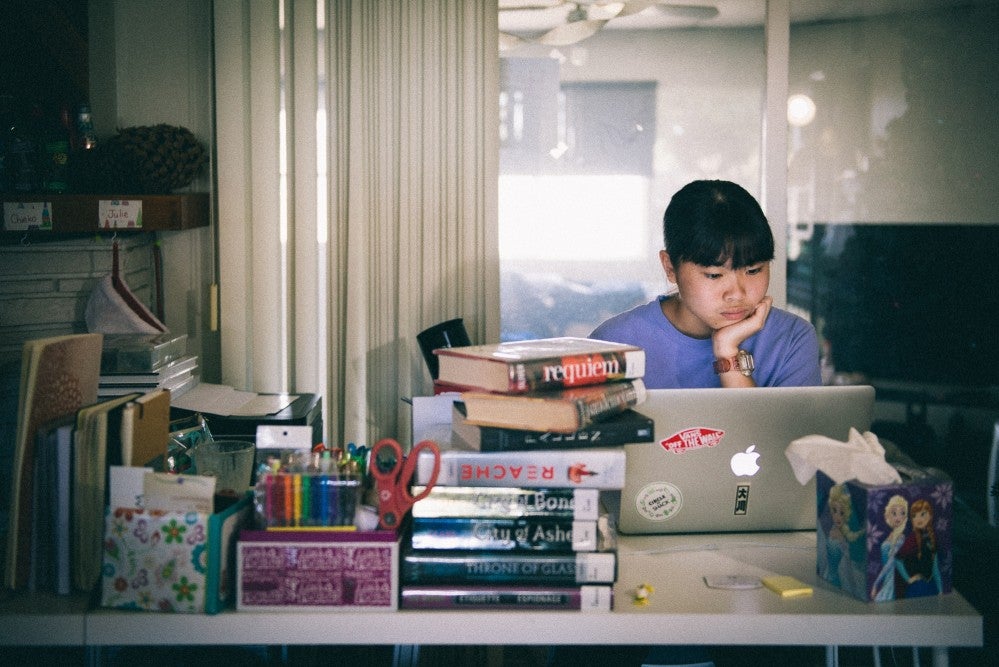 Desktops or Laptops for At-Home Learning
Parents have found several creative solutions for at-home learning stations, USA Today reports. 
Desktop computers allow for more focused work for some kids, while others students like laptops that allow them to work from different "stations" throughout the day. If you have the option of choosing your computer setup, talk to your kids and find a system that works well for the kinds of learners in your home. 
Power tip: If your kids are doing school work in the kitchen, regularly check the lights, appliances, and plugs in their area to ensure everything is working properly. Make sure none of your cords are damaged or sitting out in high-traffic areas.
Take Inspiration Breaks
As you incorporate regular breaks into your kids' daily school schedule, take your students to inspiring spaces that are conducive to curiosity and learning. 
When the weather allows, set up time to read outdoors, or move one of the day's subjects to an outdoor table for a change of scenery. The boost of fresh air and sunshine will break up the day and foster positive mental health, Parents.com shares. 
Power tip: Double-check your outdoor lights and extension cords before you move learning to a patio or outdoor space. Only use extension cords made for outdoor use so they are sure to withstand the elements. Inspect cords and plugs for frayed or broken pieces and replace any old or unsafe lines.
Outdoor Learning, Field Trips and Travel
If you have a family vacation planned, embrace this as an opportunity for outdoor learning as well! Encourage your students to learn about the places where you will travel, and incorporate history or geography lessons into your trips if possible. 
Fostering curiosity and imagination will serve your students well when they return to their desks. 
Power tip: While you're out and about in your neighborhood, ask your kids to help you identify major power lines and talk about how power moves through your community. Remind kids to always keep a safe, 10-foot distance from electrical lines.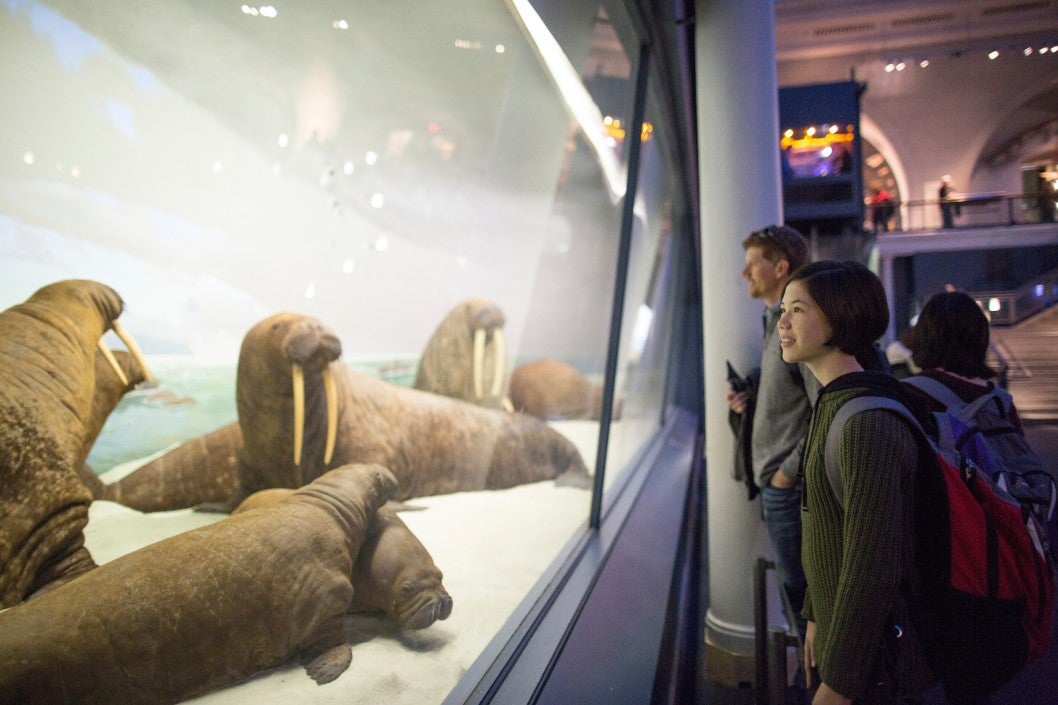 Emphasize Quality Learning Time, Not Perfection
Although it's important to keep your students on-track with their school goals, the thing they will remember most is the time you spent with them during this unique time. 
If your home learning space isn't perfectly clean and organized, that's OK. Your kids will also be comforted by having some home comforts nearby as they learn. And our children don't need a perfect learning environment in order to thrive. At the end of the day, children need caregivers who provide a sense of safety, love and acceptance. It is then that they can learn and thrive in their environment.
On that note, as you work to create a productive learning environment for your kids, remember to create memories along the way. Everyone in your family will benefit! 
Power tip: While you're making the most of this quality time, remember that there are a variety of creative ways your family can have fun at home and save energy at the same time!  
___________
Tri-State is a not-for-profit cooperative of 45 members, including 42 member utility electric distribution cooperatives and public power districts in four states, that together deliver reliable, affordable, and responsible power to more than a million electricity consumers across nearly 200,000 square miles of the West.