Lonnie Tucker, Relationship Manager
How to Create an Energy-Efficient Laundry Room
Whether you love it or hate it, it's likely you spend a lot of time doing laundry. The Bureau of Labor Statistics found that Americans spend eight hours a month doing laundry. Knowing that, it's no surprise that the laundry room accounts for a large portion of the electric bill. 
By increasing your laundry room's energy efficiency, you will see a lower bill and might be able to take advantage of rebates through your electric cooperative or public power district. No matter how big or small, every laundry room has the potential to use less energy.  Read on to learn more about how to create an energy-efficient laundry room. 
 Purchase an ENERGY STAR Certified Washer and Dryer 
The federally sponsored ENERGY STAR program was introduced in the early 1990s to promote energy efficiency. The program uses standardized methods to certify more than 75 different products based on their energy consumption. When you see the ENERGY STAR label on an appliance, you can trust that the product has met a high standard for energy efficiency. 
The DOE states that ENERGY STAR-certified washers use about 25% less energy than conventional models, and ENERGY STAR-certified dryers use about 20% less energy. That's why most electric utilities require products to be ENERGY STAR-certified to qualify for a rebate. 
Consider a Heat Pump Dryer 
Instead of heating clothes or venting warm air outdoors, heat pump dryers use the same technology found in air conditioners to extract water from clothes as they tumble. They're more expensive than conventional dryers but are the most energy-efficient option, reducing energy use by 20-60%. 
When switching to a heat pump dryer, remember that old dryer vents will need to be sealed and extracted water will need to be plumbed to a drain. In most cases, the extracted water from the dryer and from the washer can use the same pipe.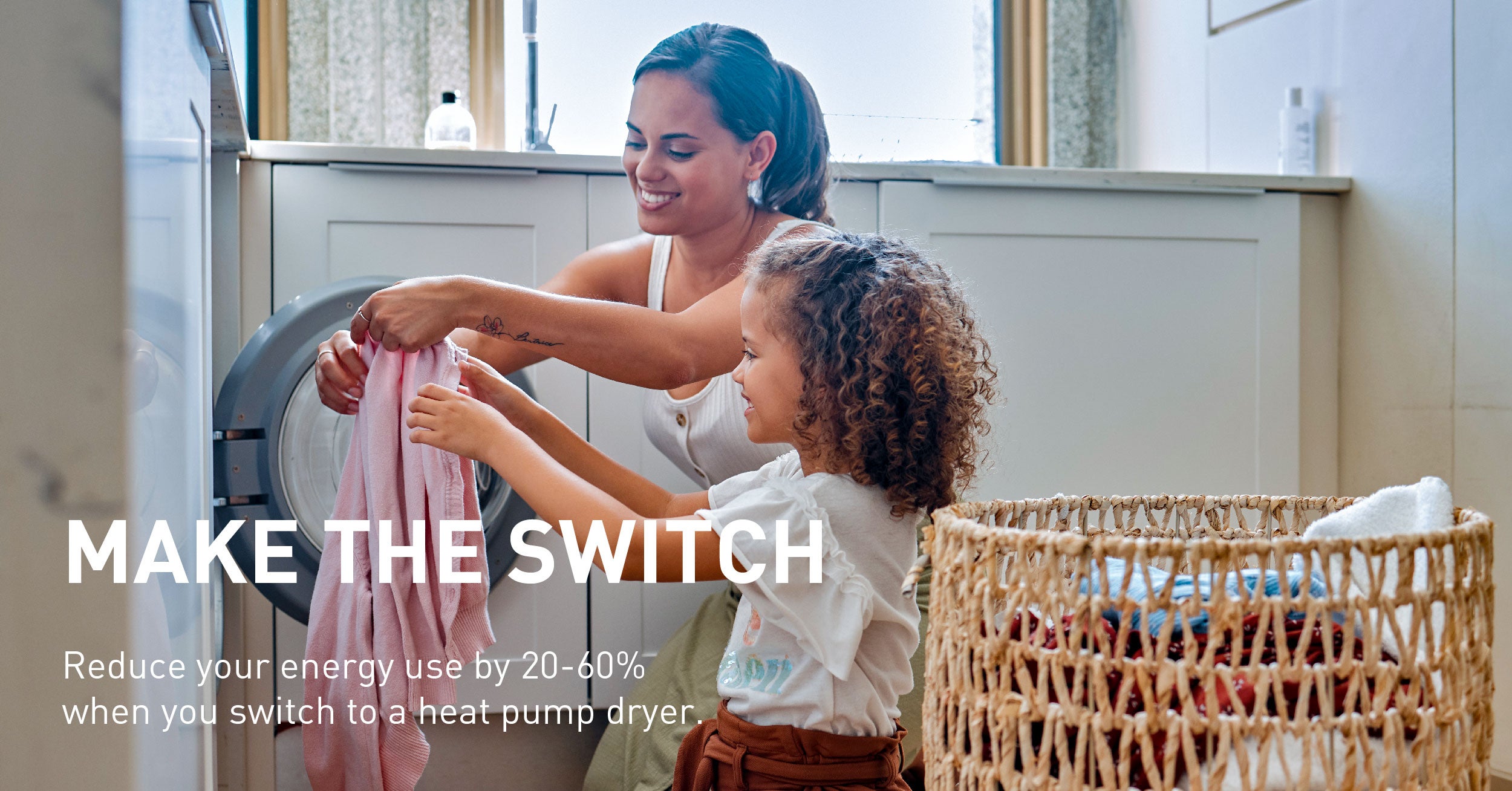 Wash with Cold Water 
Your washing machine uses the most energy when it's heating water so washing with cold water cuts your energy use by more than half. Washing with cold water adequately removes stains and cleans your clothes, especially when you use high-efficiency detergent. 
Cold water is also less likely to shrink or fade your clothing and reduces wrinkles, cutting down on ironing time. Washing with hot water may be necessary to kill germs after someone has been sick, or to clean certain fabrics like spandex and Nylon. 
Use Time-of-Use Programs 
The higher the demand for electricity, the more expensive it is to produce. You can save on your electricity bill by shifting when you use the most energy and only do laundry during non-peak hours. Ask your electric utility if they offer a time-of-use program and how to get started. 
Use a Drying Rack 
Many of the fabrics we own prefer to be air-dried and will last longer when they are. There are dozens of drying rack options on the market for any size laundry room, including a stacked washer and dryer in a closet. Drying racks are one of the most simple, cost-effective ways to cut down on energy use, and your clothes will thank you for it. 
Combine Loads, but Don't Overload Your Appliances 
It's best to t. Running multiple small loads will run up your energy usage and isn't an efficient way to do laundry. If you can, choose a time to do laundry once or twice a week depending on the number of people in your household. Like washing the dishes, waiting until your appliances are full is an easy way to make your home more energy efficient. 
When combining loads, be sure to know your machine's limit so that you don't stuff it too full. When a dryer is overloaded, it takes the garments longer to dry.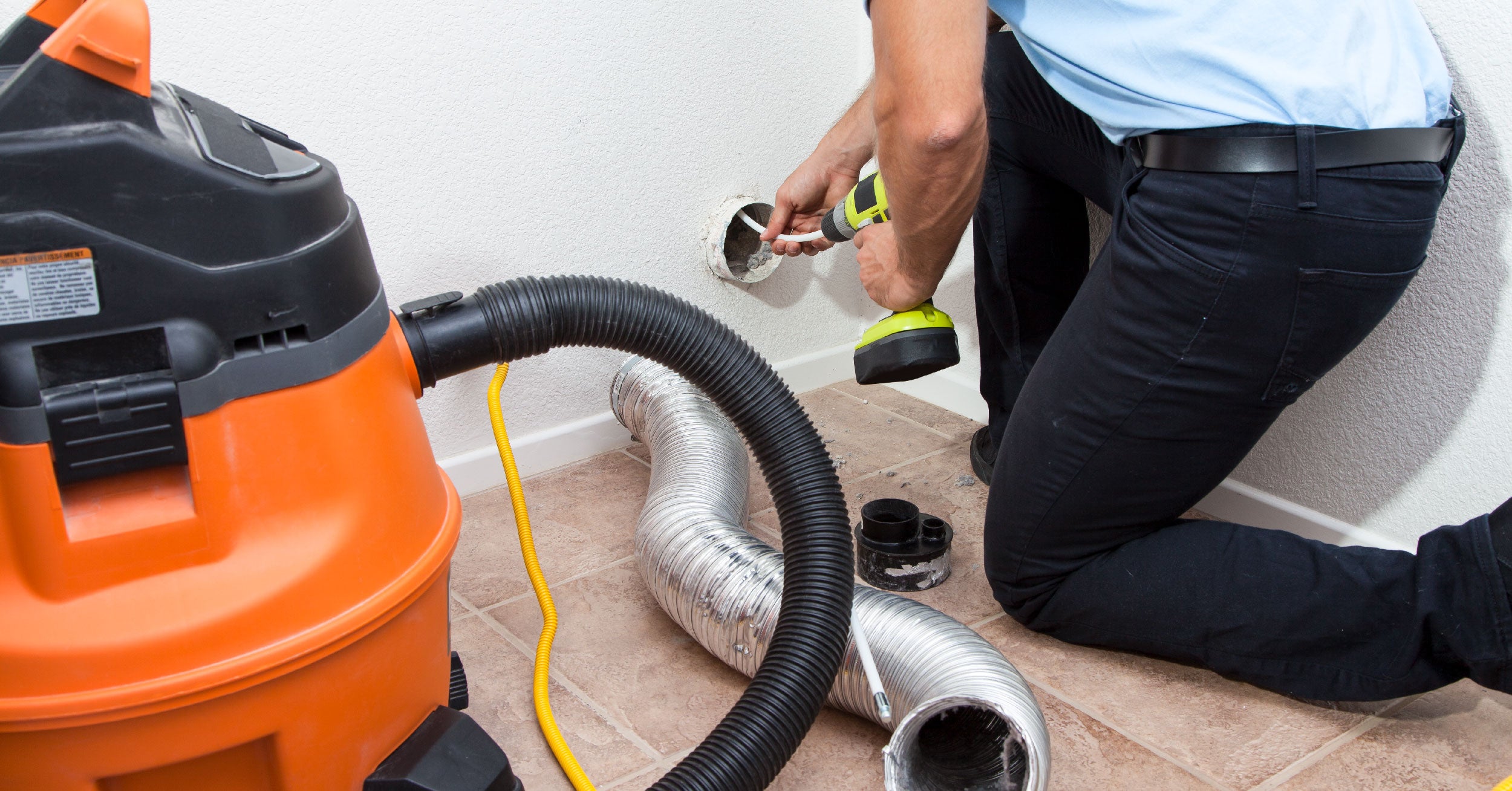 Keep Up with Dryer Maintenance 
Regular dryer maintenance doesn't take a lot of time and helps your dryer run easier. Before every load, be sure to clean the lint trap to allow air circulation. This step will also help prevent fires as lint is extremely flammable. The dryer duct vents should be inspected and cleaned annually for the same reason. 
There are many things to consider when making your laundry room and your whole home more energy-efficient, but these seven tips provide a great starting point. 
Electrify and Save™ 
______ 
Tri-State is a not-for-profit cooperative of 45 members, including 42-member utility electric distribution cooperatives and public power districts in four states, that together deliver reliable, affordable, and responsible power to more than a million electricity consumers across nearly 200,000 square miles of the West. For more information about Tri-State and our Responsible Energy Plan, visit www.tristate.coop.