About four miles north of Mount Crested Butte, Colorado, down a winding dirt road lies what was once the mining town named Gothic. Post-mining era, the town of Gothic has new life and  hosts an internationally renowned center for scientific research and education, the Rocky Mountain Biological Lab (RMBL), pronounced "rumble."  
When you visit, you understand why scientists return year after year to study the high-altitude ecosystems. In addition to nearly 200 scientists who spend their summers in the lab, forty undergraduate students are chosen to assist the scientists with their studies and conduct field research of their own. They analyze everything you can see in the area, from marmots and beetles to flowers and climate. Each summer RMBL scientists work at 4,000 research sites in the Gunnison Basin on public and private land.
Powered by Gunnison County Electric Association (GCEA), the campus buildings include a coffee shop, visitor center, residential housing, a dining hall and multiple labs. Many of the buildings were built during Gothic's heyday as a silver boomtown in the 1880s. While the town is built on a small stretch of road, the rest of the campus is vast and rugged. At well over 9,000 feet of elevation, it can be difficult for researchers to get to their field sites — especially those not used to high elevation.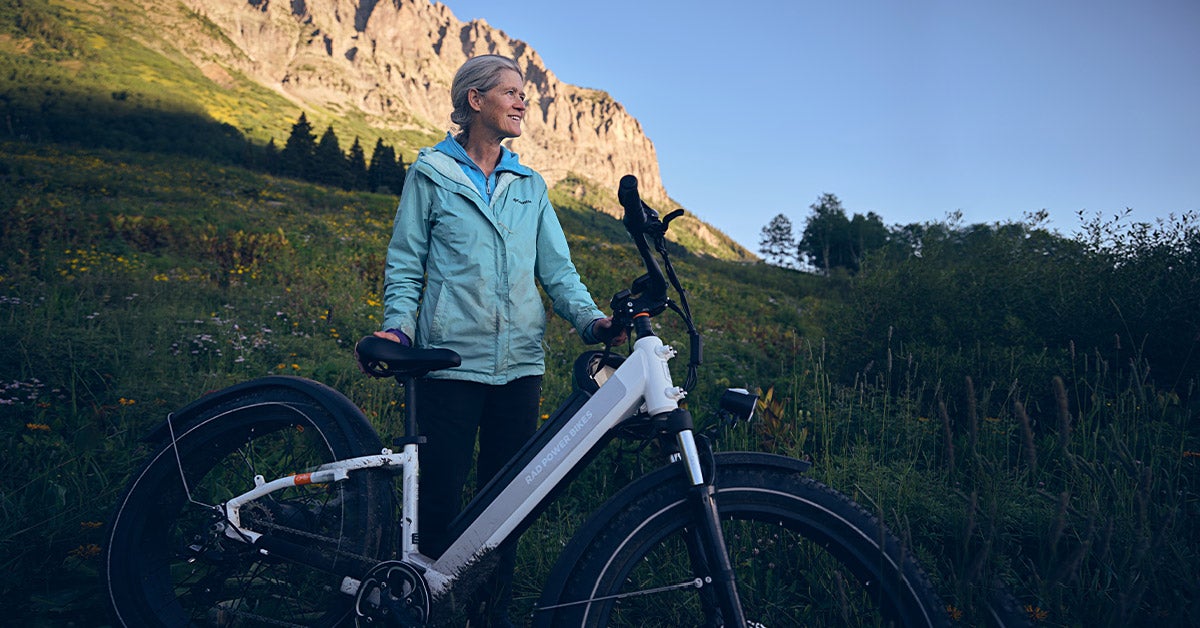 The idea of making it easier for residents to get to their field sites prompted RMBL's Admin Manager Katie Harper to investigate electric bikes (e-bikes). As an e-bike owner herself, Katie knew that members of GCEA could take advantage of rebates offered by Tri-State, saving $150 for each bike she bought for the campus. Since 2021, RMBL has purchased five e-bikes and hopes to grow its fleet to about 20 bikes. 
"Typically, these sites have to be hiked to and take a lot of time and energy. Now, scientists can get to their field sites faster and with less exertion," Katie explained. "And researchers with less backcountry experience, medical conditions or injuries have more equitable access to science."
Rosemary J. Smith, Ph.D., has lived at RMBL every summer for the last 40 years. As an ecologist, her main interest is to understand the abundance of organisms with her primary focus being on rodents. Brimming with passion and enthusiasm for her work, Rosemary explains the excitement the e-bikes bring to RMBL. 
"Last year we only had one e-bike shared by forty students so there was clearly high demand for it," she said. "This year we were able to take advantage of the e-bike rebate system through GCEA, which allowed us to get more bikes." Rosemary owns her own e-bike and uses it as her primary mode of transportation while she's at RMBL. She only filled her car with gas once the entire summer.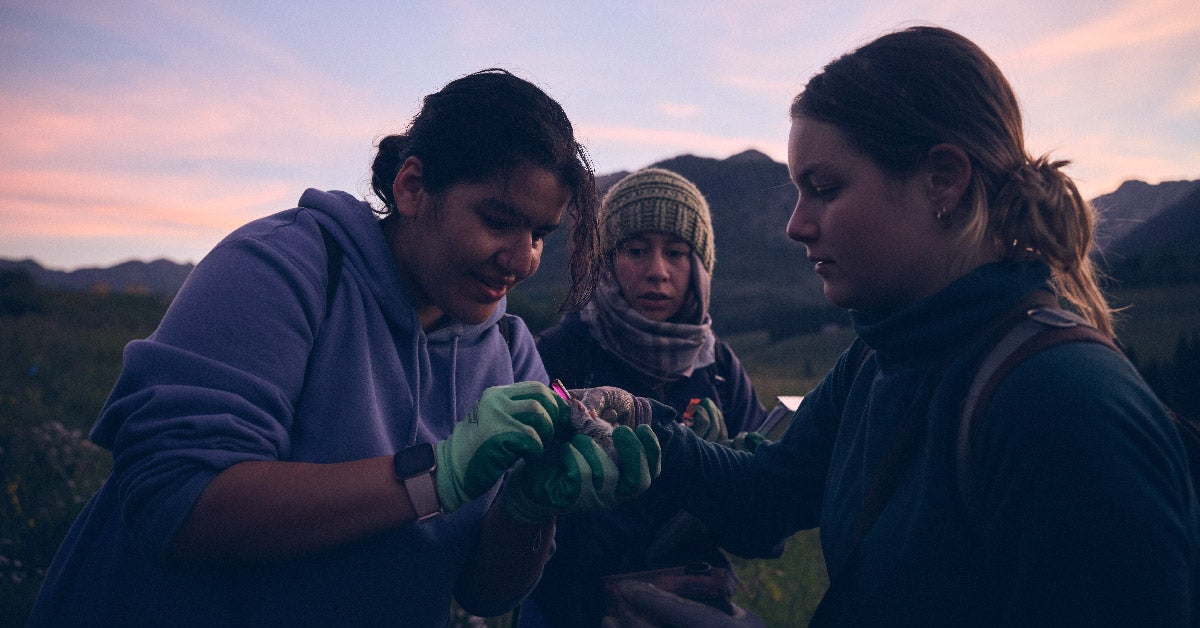 GCEA's e-Bike Rebate Program
Since 2021 when GCEA's e-bike rebate program began, rebates grew from 41 in the first year to 107 in 2022 — so far. They make the process easy: simply submit a receipt within 90 days of the purchase and receive a check in the mail within 2-3 weeks. Their members are eligible for two e-bike rebates a year per member account. 
"It's great to see our rebates make e-bikes more accessible," said GCEA Energy Use Advisor Alantha Garrison. Alantha leads the rebate program for GCEA and also provides energy use audits for their consumers. Her advice for consumers considering a rebate is to double-check the specs and rules for each rebate. For example, some rebates may require the product to be ENERGY STAR® certified. She also recommends checking the types of rebates available as they're subject to change. 
Tri-State is proud to support rebates on energy-efficiency products through funding and education. The collaboration between Tri-State and GCEA to support e-bikes is maximizing the meaningful research taking place at RMBL and providing a more enjoyable experience for residents. 
For information about rebates available to you, contact your electric cooperative or public power district. 
Electrify and Save™ 
About Tri-State 
Tri-State is a not-for-profit cooperative of 45 members, including 42 member utility electric distribution cooperatives and public power districts in four states, that together deliver reliable, affordable and responsible power to more than a million electricity consumers across nearly 200,000 square miles of the West. For more information about Tri-State and our Responsible Energy Plan, visit www.tristate.coop.