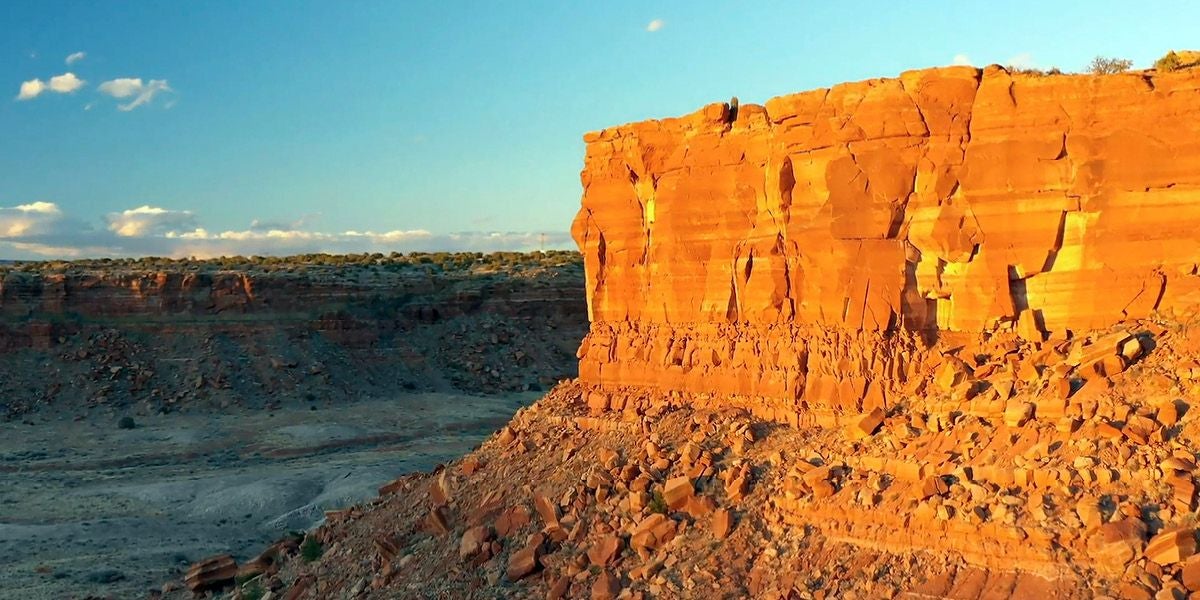 Cooperatives Work Together Providing Hand Sanitizer to Their Communities in Times of Need
During the recent COVID-19 pandemic, there has been an increased need for hand sanitizer. Many typical suppliers have run out, leaving businesses and organizations to fend for themselves without the necessary supplies to keep their employees and communities safe.
In these challenging times, our cooperative principle of Concern for Community has greater meaning than ever before. Across our cooperative family, amazing work is being done by businesses, organizations, and individuals to support our communities in this time of need. As part of this series, we highlight those outstanding people who have gone above and beyond. 
When Travis Sullivan, the General Manager of Southwestern Electric Cooperative, realized he could help get much needed hand sanitizer to local cooperatives throughout New Mexico, reached out to a distillery in Dodge City, Kansas. Travis hauled back two loads of the highly sought after hand sanitizer to distribute among the cooperatives across the state, many of whom donated their stipend to local first-responders.
To learn how local cooperatives worked together to help their communities across New Mexico, watch the video below.
Read the Video Transcript Here
"When you have a situation like this, it doesn't matter what kind of storm you're in, an ice storm, wind storm, tornado or this pandemic. The co-op family pulls together." - Travis Sullivan
Travis Sullivan: Well, I've been here all my whole life. Gone to school here, graduated, walked across the graduation stage at college on Friday and I was shoveling dirt at the co-op on Monday. All of these people I worked for throughout high school are the same people that I get to serve today at the electric company.
Mike Montano: The cooperative model is unique because we all work real well together.
Keven Groenewold: When the times get tough, everyone falls together and everyone pitches in.
Travis: When you have a situation like this, it doesn't matter what kind of storm you're in, an ice storm, wind storm, tornado or this pandemic. The co-op family pulls together. When the Coronavirus hit and everybody was seeing the news, we have roughly around 800 employees that we needed to keep healthy and keep them in the field. The hand sanitizer was a big need.
Keven: Well, this really did start out as the brainchild of Travis Sullivan. Some connections he had with a distiller in Dodge City, Kansas.
Lee Griffith: And I didn't recognize the number. It was kinda the funny thing. I didn't recognize where it was coming from. But I called it anyways and I said, and Travis answered the phone, and I said, "Hey, this is Lee from Boot Hill Distillery calling in regards to your request for hand sanitizer. What can we do to help out?" And he says, "Well, I'm in Clayton, New Mexico. And I went, "Oh, no." We're not able to ship this yet. This is 80% ethanol. This is highly flammable. I said, "So you're gonna have to come to Dodge City to get it. And he said okay.
Travis: Well, we're off to Kansas to get some hand sanitizer. We'll take off and see what happens. If you look at the map where we're located, it's three hours from anywhere. It didn't really matter what direction we went, we just had to get a hold of some product that would keep our employees safe and keep them in the field so we could keep the lights on.
Lee: He showed up here about 1 o'clock on a Friday afternoon and loaded his little trailer up with 5,000 bottles of hand sanitizer. We had seen that several other distilleries across the country were shifting their production to hand sanitizer. We had the bottling line. We had the access to the ethanol. We had to source a few other things, but for the large majority we had the ability to help and so, therefore, we should.
Travis: I was able to pick it up, and we started a relay across New Mexico once it got back here.
Keven: It didn't fall on any one person or one co-op's shoulder to actually make all the deliveries. We literally just fanned out across the state starting with Clayton.
Mike: We got a call from them that said we had a total of 260 gallons of sanitizer. We bottled 192 gallons. In the rural areas, the first responders were in need of sanitizer, so what they did was they actually donated some of their gallons of sanitizer to the first responders in the rural areas.
Travis: A bigger utility might not care as much about their rural customers, and that's where I really enjoy being a part of the co-op family. We're all one big family. We all are a part of one another, and so coordinating this wasn't a big stroke. It was just a couple of phone calls, got on the text message, and everybody jumped in and did their part. I guess I could add bootlegger to my resume now. This hand sanitizer is 80% ethanol, so it's pretty hot stuff.
COVID-19 Community Response
As a family of electric cooperatives and public power districts, our distribution members reach consumers at the end of the line, many of whom have been directly impacted by COVID-19. To learn about our response, how our members are responding and the amazing work being done in communities across the West, watch our videos and read the articles here.
About Tri-State
Tri-State is a not-for-profit cooperative of 46 members, including 43 member utility electric distribution cooperatives and public power districts in four states, that together deliver reliable, affordable and responsible power to more than a million electricity consumers across nearly 200,000 square miles of the West. For more information about Tri-State and our Responsible Energy Plan, visit www.tristate.coop.