08/07/2023
Communities Win with Rebates: Two Business Owners Make Rebates Work for Them 
"There's not many places like Shell, Wyoming, left in the world." 
That was the sentiment shared with us by Shell Campground owner Kevin Clark and he was right. Located just five minutes from Shell Canyon and the Bighorn National Forest, Shell is the ideal place to stay for easy access to wildlife, trails, skiing, fishing, waterfalls and one of the best burgers you'll ever have.   
It's no surprise that Kevin and his wife Emily jumped at the opportunity to buy Shell Campground in 2016. The campground is home to seven cabins, 13 RV sites and three glamping tents, as well as a shower house, office and the Clarks' personal residence. While most of the infrastructure was already in place, the Clarks have worked to improve the grounds over the last seven years including adding the glamping sites, renovating the cabins and shower house and constructing two new cabins.  
A few years after buying the campground, the Clarks also bought and renovated an old general store across the street. Their guests can walk two blocks to pick up fresh pastries, coffee, lunch (this is where the burger comes in) and necessities. The store is a great perk for campers and the community alike.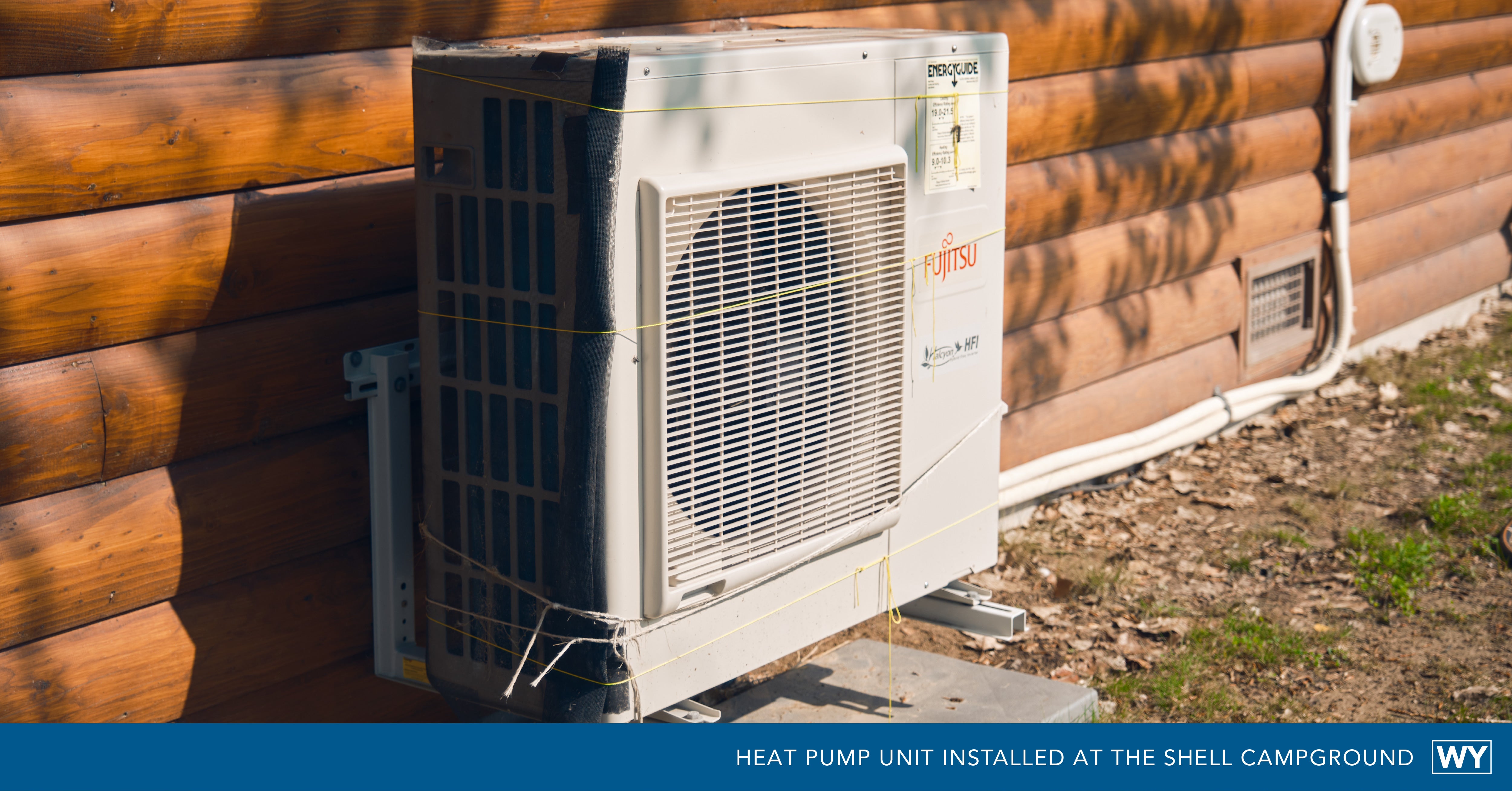 The Benefits of Living and Working in a Cooperative-Serviced Territory 
Having come from Cheyenne, the Clarks had never been on electric cooperative lines before. When they moved to Shell, they became member-owners of Big Horn Rural Electric Company, and quickly learned there are tons of benefits to living in cooperative service territory, especially when it came to efficient home and business energy upgrades. 
"I didn't know much about rebates but after talking to a Big Horn board member, I decided to check them out," Kevin explained. "It was really easy to call the Big Horn office and talk to an actual person." 
Cooperatives like Big Horn are always looking for ways to better serve their member-owners. One way of doing that is by offering rebates for energy-efficient home and business upgrades.  
"With Tri-State, Big Horn is able to offer energy-efficient upgrades through a simple process," said Big Horn Office Manager Heather Lawrence. "Rebates are a huge push for us because they reduce our members' bills and lighten the load on the grid."  
While remodeling the campground, the Clarks were able to take advantage of rebates for heat pump water heaters (HPWHs). *Heat pumps are energy-efficient cooling and heating system that reduce emissions and electric bills. They're a popular rebate among Tri-State members because often the price of installing a heat pump can be offset between the rebate and the lifetime savings of the unit.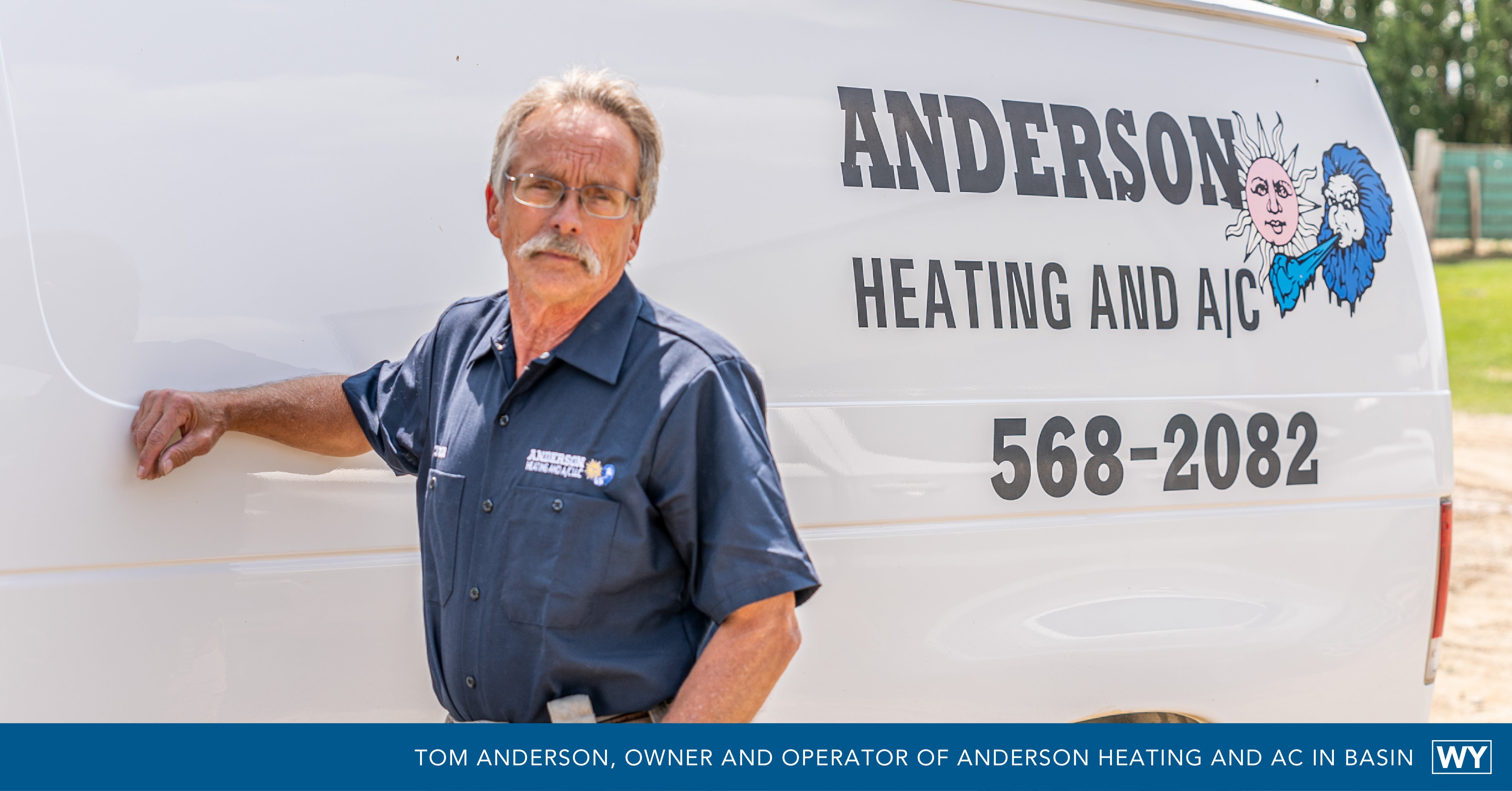 Local Business Owner Tom Anderson Harnesses Rebates to Benefit Customers and Community in Basin, Wyoming 
Few understand the value of those savings like Tom Anderson, owner and operator of Anderson Heating and AC in Basin, Wyoming. Tom has been a Big Horn member for twenty years and is a well-known business owner in Basin and the surrounding area.  
"When you're doing business in a small community, you really have to take care of your customers," Tom said. "I promote heat pumps because they're efficient and a good deal for the customer."  
Tom tested the rebates for himself by installing a heat pump in his own home. Now, he educates all his customers about the rebates available through Big Horn and Tri-State, as well as federal tax incentives. Often, he finds that installing a heat pump is less expensive than installing a traditional air conditioner. It's a win-win for everyone involved. The customer saves money and Tom brings in business.  
Whether it's making a cabin more comfortable or helping a local business owner seal the deal, we're happy energy efficiency rebates can play a small part in building community. That's what we're all about, that's the cooperative difference.  
Electrify and Save™   
*Your local electric cooperative or public power district is a good resource for understanding more about heat pump technology, contractors, financing and incentives for installation.   
About Tri-State   
Tri-State is a wholesale power supply cooperative, operating on a not-for-profit basis, with 45 members, including 42 utility electric distribution cooperatives and public power district members in four states that together deliver reliable, affordable and responsible power to more than a million electricity consumers across nearly 200,000 square miles of the West. For more information about Tri-State, visit www.tristate.coop.