4/29/2022
8 Home Energy Efficient Tips for Spring
Do you want to make your home more energy-efficient, but don't know where to start? Spring is the perfect time to buckle down on home improvement projects before the summer heatwaves begin. Here are some simple, affordable home improvements to tackle this spring to help you cool off and save energy.
 
Treescape Your Home
The winter and summer temperatures of your home can be improved by planting trees and shrubs surrounding your property. Start by planting shrubs closer together, generally to the north and northwest of your house, as this will help block winter winds that force your heating system to run longer.
Just like your home can get cold from the wind, it can also get too hot from the sun. A six-degree drop in temperature is possible under the protection of a canopy of shade trees. You don't need to plant a lot of trees to achieve this goal, but you should be strategic about where you place them in relation to your home and the direction of the summer sun.
Install Energy-Efficient Windows
A great advantage of energy-efficient, double-pane windows is that they have lower U-factors than other windows. The U-factor is the transfer rate of heat gain or loss through a material, such as glass. The lower the U-factor, the better insulation value and higher airflow resistance a material has.
According to Energy Star, a standard double-pane window allows approximately 75% of the sun's heat into a home. During hotter weather, Energy Star qualified windows admit less heat inside the house.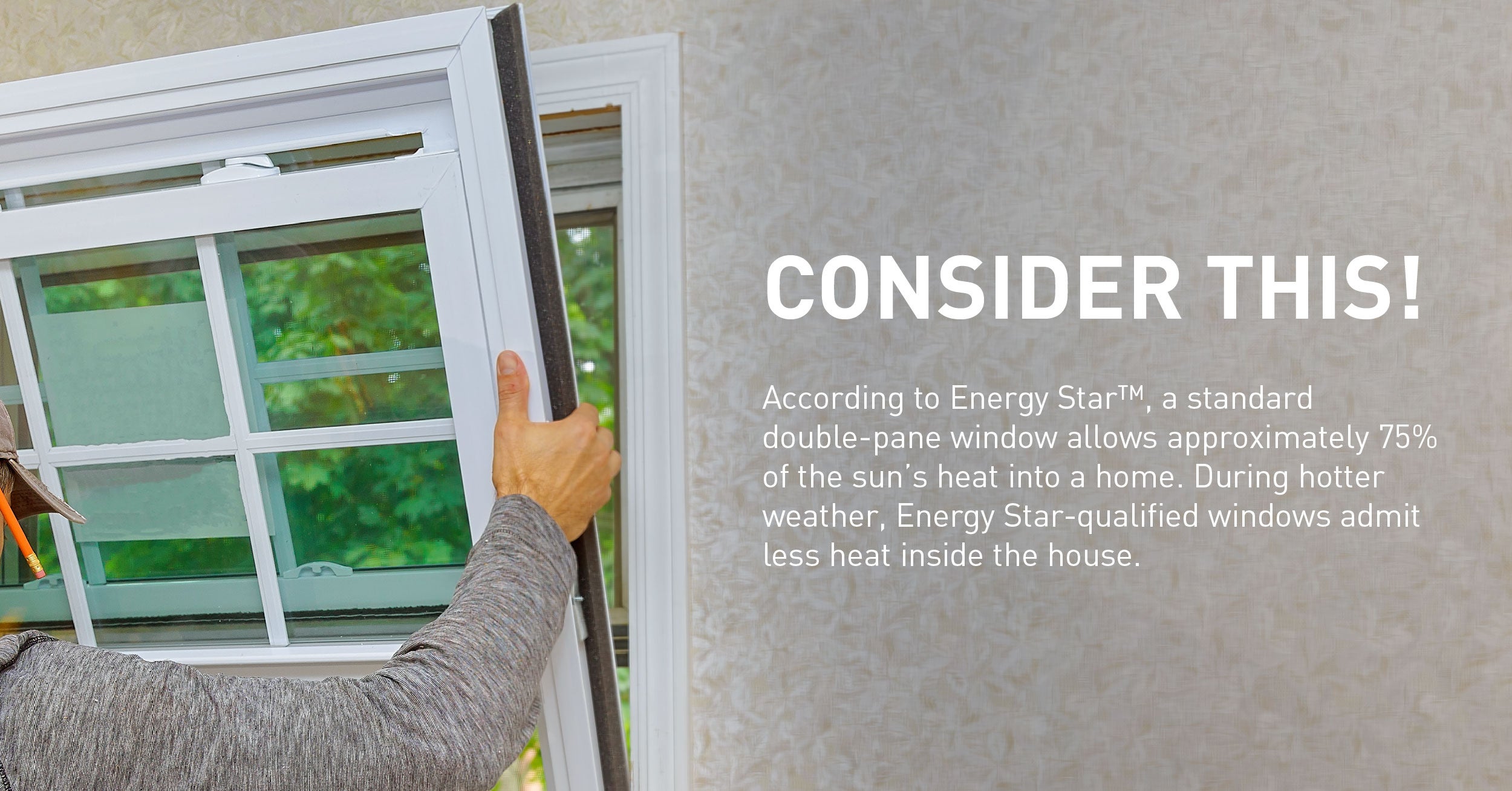 Change Air Filters
One of the quickest and easiest ways to improve your home's energy efficiency is to change the air filters on your furnace. This will help your heating and cooling system run more efficiently.
Install a Programmable Thermostat
You can adjust the times you turn on the heating or air conditioning with a pre-set schedule with a programmable thermostat. By simply adjusting your thermostat when you are asleep or away from home, you can save money on your heating and cooling bills. Installing an automatic setback or programmable thermostat can do this for you while keeping your home comfortable.
Seal Gaps or Cracks
Look for any gaps or cracks in the doors and windows of your home. These can be a big contributor to heat loss in the winter and cool air loss in the summer. Sealing them with caulk or weather-stripping can make a big difference in your home's energy efficiency.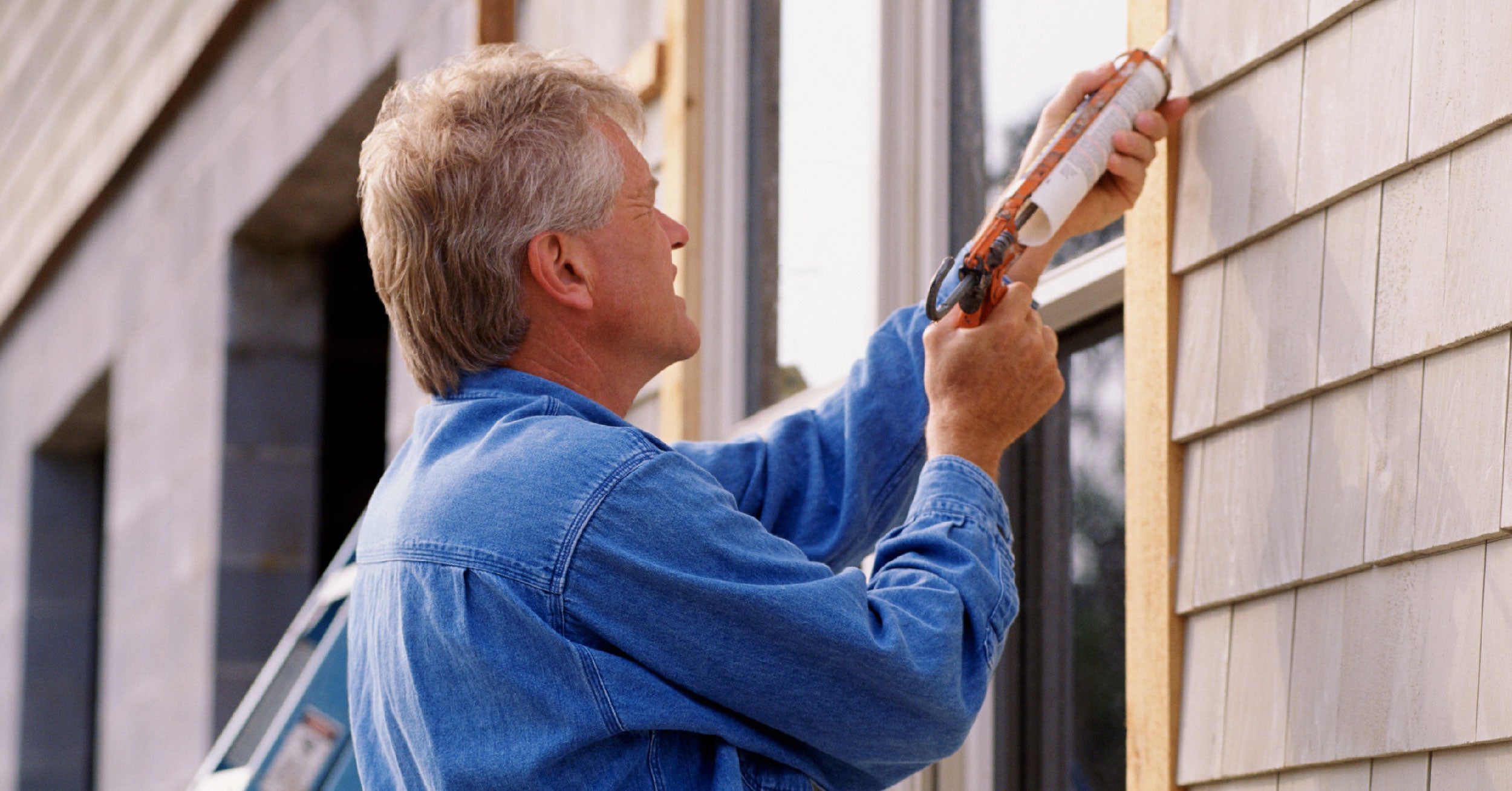 Open the Windows
Spring is the perfect time of year to open the windows! Circulating a cross-breeze with open windows and ceiling fans is a great way to cool your home. 
Use Ceiling Fans
On days when you can't open windows, ceiling fans can help keep you cool when you are in a room. When you use a ceiling fan, you can typically dial your thermostat back by four degrees and still feel just as cool and comfortable.
Install a Heat Pump
Heat pumps have the power to cool your home in the summer and heat it in the winter. A heat pump is considered one of the most energy-efficient methods for heating and cooling a home, especially compared to homes heated with baseboard electric heat or propane.  With the improvements in technology over the last five years, heat pumps can save money compared to homes heated with propane or natural gas. Heat pumps are known for their ability to remove excess humidity from the air, which means they can be more efficient than air conditioners during the summer. Learn more about heat pumps here.
If you are looking for ways to make your home more energy-efficient, there are a number of projects you can undertake. We've highlighted some of the most popular options in this blog post, but there are many others that may work well for your specific situation or season. Be sure to consult with a professional before starting any project to ensure safety and proper installation.
Electrify and Save™ 
____
Tri-State is a not-for-profit cooperative of 45 members, including 42 member utility electric distribution cooperatives and public power districts in four states, that together deliver reliable, affordable, and responsible power to more than a million electricity consumers across nearly 200,000 square miles of the West.