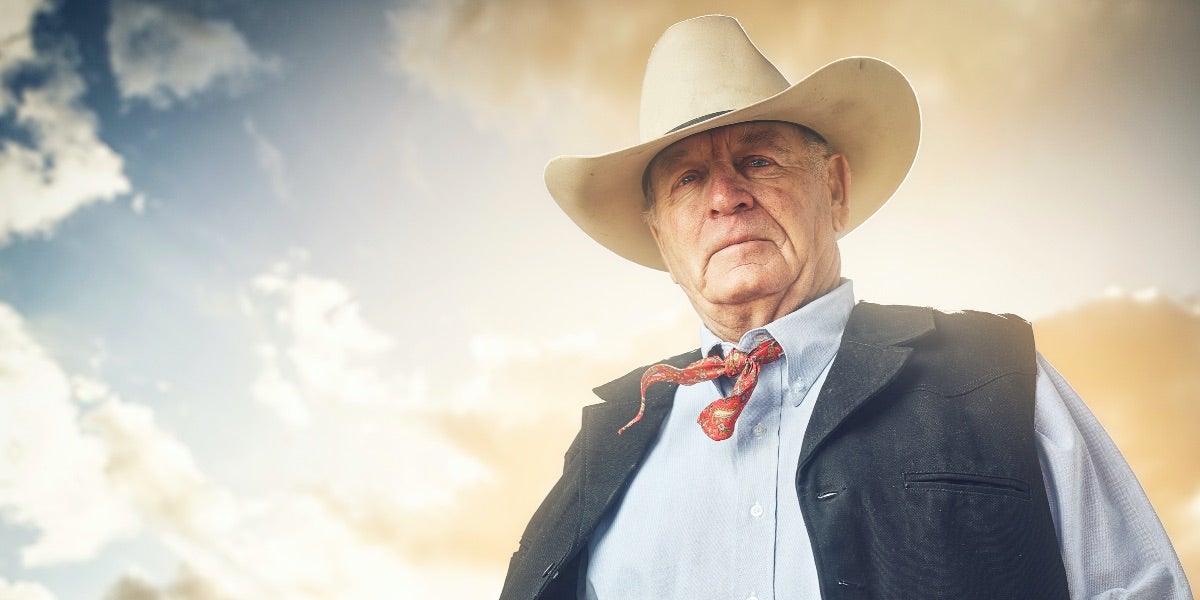 Wheatland REA's Jack Finnerty inducted into Wyoming Cowboy Hall of Fame
Tri-State has the privilege of serving members across four states, and at the end of the line are people with an incredible diversity of talents, skills and passions. One such passionate person, a man who isn't afraid of hard work, is Wyoming native and a fixture in the rodeo community—Jack Finnerty.
In 2019, the same year he celebrated his 80th birthday, Jack was inducted into the Wyoming Cowboy Hall of Fame, an institution with a chief goal "to preserve, promote, perpetuate, publish and document Wyoming's rich working cowboy and ranching history through researching, profiling and honoring individuals who broke the first trails and introduced that culture to this state."
Jack Finnerty is a model of that spirit. And he isn't a stranger to this kind of recognition—in 1997 he was also inducted into the National Senior Pro Rodeo Association's Hall of Fame, and in 2018 he was recognized with the Craig Thomas Cooperative Service Award from the Wyoming Rural Electric Association. Recognition like this comes to those who prove the strength of their character, and Jack proves it every day.
A man of service
In addition to serving on the Wyoming High School Rodeo board, Jack has also served on the Wheatland REA board since 1979, and the Tri-State board since 1988, the longest serving Tri-State director. In these roles, his focus has always been serving the members, the end-use consumers who count on electricity to be reliable and affordable. He approaches every decision with their needs in mind. 
As his fellow Wheatland director Bob Brockman says, "Jack always displays his love and passion for the members of our cooperative, his fellow board members, the employees of our co-op, and the principles of the cooperatives. His wisdom and guidance is cherished by all those he serves with."
A man of his word
"There's no quit in him," says his son, Matt. "Once he takes something on, he's gonna take it to the end." And he modeled that every day in ranching and in parenting, teaching his children how to finish what they start. "He showed us that you finish the work when it's finished, not 'cause it's quittin' time or it got dark or it got hard. You make sure it's done right, and that's when you're finished."
A man of heart
"He taught me there's nothing more important than good friends and family," says Matt. And Jack's circle of friends has grown significantly over the years with each life he impacts. He never hesitates to support and encourage young people who show an interest in horses, ranching or rodeo. He's a role model of determination, fairness and character.
Matt sees the mark his dad has made, "We all ride on the backs of giants, and he's one of those people. Anyone whose life he touched, I think it was enhanced."
"As we say in Wyoming," says Bob Brockman, "I would always be honored to ride the pasture with Jack Finnerty."
Congratulations, Jack.