03/29/2023
Walther Farms Combines Hard Work and Smart Choices 
Not all spuds are created equal. In fact, more than 1,000 varieties of potatoes are grown across the globe but there's only one type suitable for potato chip production. 
Chipping potatoes are small and round, making them perfect for slicing. They have low sugar levels that let them fry to a light golden color instead of turning brown like other potato varieties. But before they become the crunchy snack we all know and love, they must first go through a delicate harvesting process.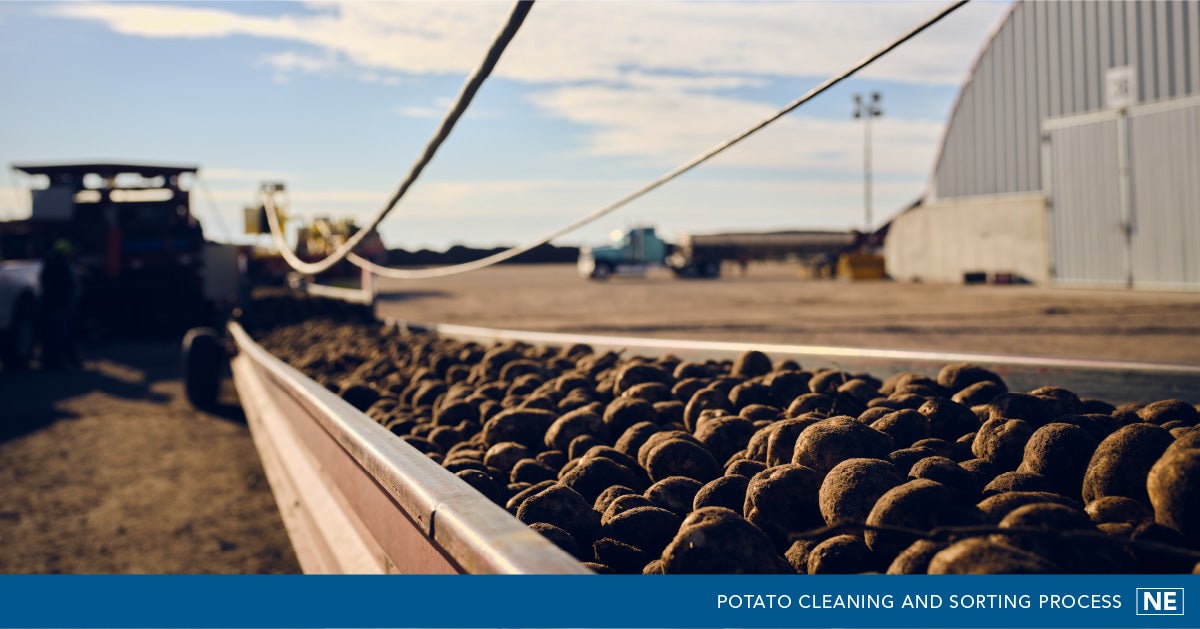 It begins late in the evening when others are winding down for the day and continues through the night. Chipping potatoes are harvested in all four seasons of the year with the largest harvest in the fall from September to November.  
Tri-State caught up with the crew at Walther Farms, a third-generation, family-owned chipping potato business operating in eight states. We visited their farm in Lisco, Nebraska, powered by Tri-State member Wheat Belt Public Power District (PPD). That's where we learned all about the process of producing chipping potatoes.  
Unlike most vegetables, potatoes continue breathing long after they're harvested. They're a resilient crop that will happily grow without soil if the conditions are right. To prevent potatoes from growing and producing funky-looking sprouts, it's vitally important that farmers store their crops in the proper conditions.  
Chipping potatoes are sensitive to heat and like to be stored in dark, dry places. For that reason, nighttime is the optimal time to harvest. Once the potatoes are harvested, they're taken to bins that are outfitted with climate-control systems. Lisco Farm Manager Henry Nira can monitor the bins' temperature and humidity levels remotely.  
Each of the potato storage bins is insulated with six inches of closed-cell spray foam insulation to help keep the bins at their target temperature and lower cooling costs. Because the potatoes are constantly giving off carbon dioxide gases, ventilation is key.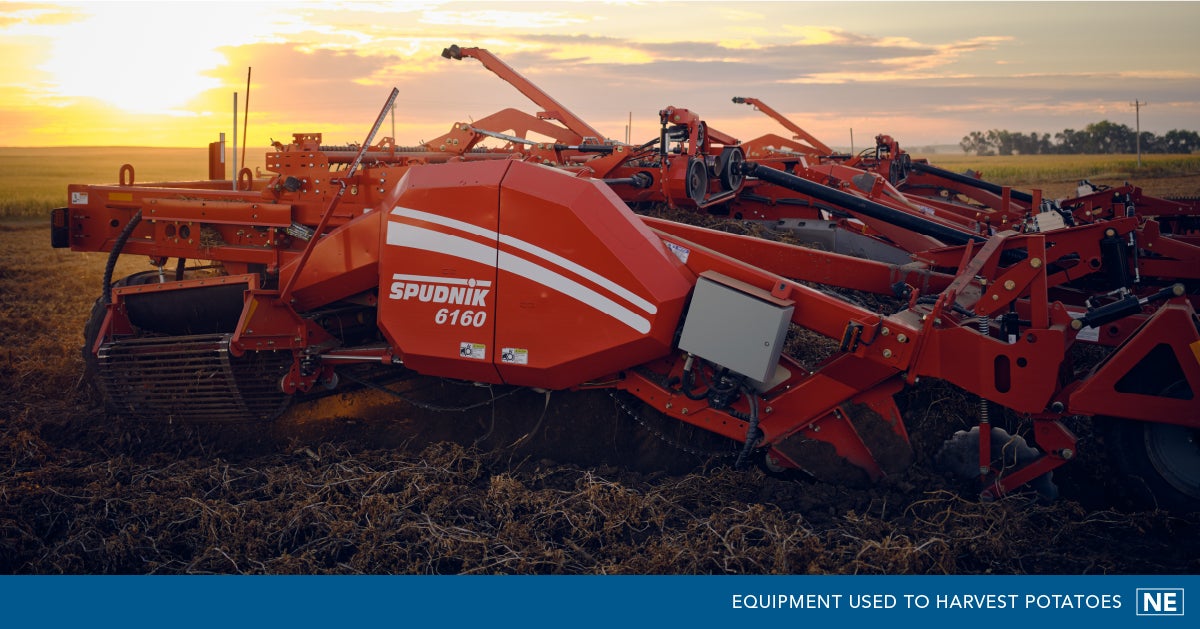 Energy Efficiency in Agriculture
"It's important to move to more energy efficiency in the agriculture space where you can," he said. "Whether that's at your storage facilities or out in the field." 
Walther Farms uses a variable frequency drive (VFD) on all its fan systems to adjust the motor speed and control airflow. While necessary, fans consume an enormous amount of energy when used daily on the farm. VFDs allow the fans to ramp down when airflow is in lower demand and easily ramp back up when needed, which consumes the least amount of power. 
"Having VFDs installed in all the bins is a big win for being more efficient with energy use," Henry explained. "We've seen savings on utility bills throughout the year." 
Tri-State members serve farmers and ranchers across the rural West. That's why we provide rebates for energy-efficient technology like VFDs, irrigation pivot motors and more agriculture-focused equipment.  
"Technology is evolving at a rapid pace and there are several tools to help those in agriculture save time and money," said Pete Rusin, Tri-State Beneficial Electrification Manager. "At Tri-State, we're committed to working with our members to get those rebates in front of our farmers and ranchers." 
Supporting Nebraska's family growers, that's the cooperative way. To learn more about rebates in your area, contact your local electric utility. 
Electrify and Save™  
About Tri-State  
Tri-State is a wholesale power supply cooperative, operating on a not-for-profit basis, with 45 members, including 42 utility electric distribution cooperatives and public power district members in four states that together deliver reliable, affordable and responsible power to more than a million electricity consumers across nearly 200,000 square miles of the West. For more information about Tri-State, visit www.tristate.coop.