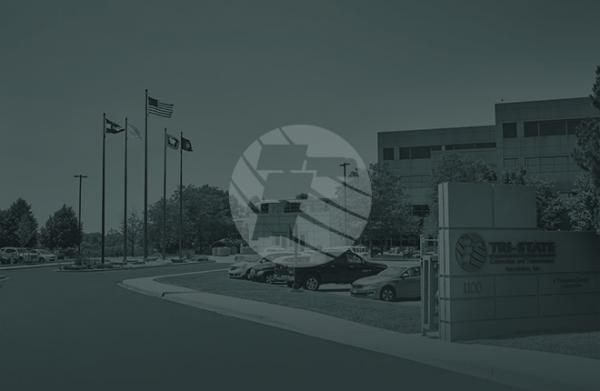 Tri-State holds 2018 Annual Meeting 
Tri-State Generation and Transmission Association held its 66th Annual Meeting on April 4 in Broomfield, Colorado, with 440 electric cooperative representatives and industry officials in attendance. Tri-State is the cooperative wholesale power supplier to 43 member electric distribution cooperatives and public power districts in Colorado, Nebraska, New Mexico and Wyoming.
At the meeting, Rick Gordon, chairman of Tri-State's board of directors, Treasurer Stuart Morgan and Mike McInnes, CEO, reported on the association's performance in 2017 and the strength and value of the cooperative business model.
"Our association remains financially sound, which enabled a $20 million patronage capital refund to our members in 2017," said Chairman Rick Gordon. "Prudent cost management kept our members' wholesale rate unchanged for 2018, and our financial forecasts indicate stable rates over the next decade, with the potential to accelerate the return of capital to the membership."
"Our board continues to assess generation resources with a focus on reliability and affordability, continued Gordon. "With current low pricing for wind and solar power, our association diversified our resource portfolio with 30 percent of the energy consumed in our cooperative family in 2017 coming from renewable resources."
"Steady member sales growth, continued commitment to financial goals, a focus on strategic priorities to align the goals of Tri-State and the membership, and no rate increase in 2018 are just a few of the highlights that Tri-State and the membership were able to achieve last year," said Treasurer Stuart Morgan.
"Tri-State is committed to being a competitive power supplier to our members," said CEO Mike McInnes. "Not only do we affordably and reliably serve our members' energy and capacity requirements, we leverage our scale and competencies to deliver a range of services and benefits, all within the cooperative business model."
Following the annual meeting, the executive committee of the association's board of directors was seated, including the six officers and three at-large positions.
Rick Gordon, representing Tri-State member co-op Mountain View Electric Association (Limon, Colo.), was reelected chairman for a ninth consecutive term. Gordon originally joined Tri-State's board in 1994 and served as vice chairman for 13 years prior to first being elected chairman in 2010. He has served on Mountain View's board since 1992.
Scott Wolfe, representing San Luis Valley REC (Monte Vista, Colo.) was elected vice chairman. Wolfe was elected to the San Luis Valley board of directors in 2006 and joined Tri-State's board of directors in 2008.
Julie Kilty, who has represented Wyrulec Company (Torrington, Wyo.) on the Tri-State board since 2012, was reelected to the position of secretary.
Stuart Morgan, who has represented Wheat Belt Public Power District (Sidney, Neb.) on the Tri-State board since 2007, was reelected treasurer – a position he first assumed in 2012.
Matt Brown, who has represented High Plains Power (Riverton, Wyo.) on the Tri-State board since 2010, was reelected assistant secretary for his sixth term. Tim Rabon, who has represented Otero County Electric Cooperative (Cloudcroft, N.M.) on the Tri-State board since 2014, was also elected assistant secretary.
The executive committee's three at-large positions were seated with incumbents Wayne Connell representing Central New Mexico Electric Cooperative (Mountainair, N.M.) and Don Keairns representing San Isabel Electric Association (Pueblo West, Colo.), and newly elected member Shawn Turner repressenting The Midwest Electric Cooperative (Grant, Neb.).