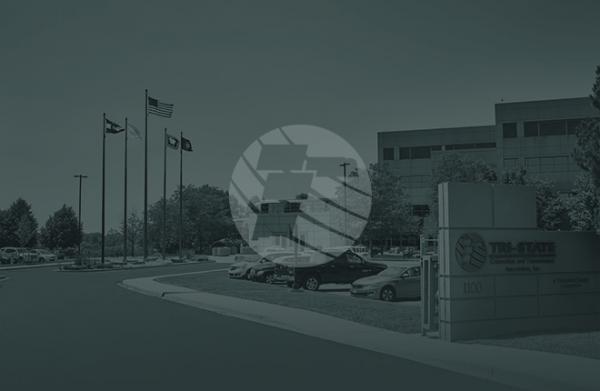 Tri-State files answer to United Power complaint, makes breach of contract counterclaim to protect other cooperative members
(June 19, 2020 – Westminster, Colo.) – Tri-State today answered United Power's meritless complaint in district court and filed a counterclaim seeking relief from United Power's breach of its contract with Tri-State and its members. United Power's complaint in district court is a further attempt to shift more than $1 billion in costs to Tri-State's other members and their customers. Today's filing by Tri-State was a necessary step to clarify that United Power must honor its contract with its fellow members and avoid this shift in costs.
In Tri-State's answer, it denied United Power's allegations and requests for relief, and asked the court to dismiss United Power's complaint. Tri-State also seeks a judgement that its members' and board of directors' actions complied with Tri-State's bylaws and state law, that Tri-State has met its obligations under its bylaws, and that United Power is not relieved of its obligations under its contract.
"Tri-State's actions defend the interests of our distribution cooperative and public power members and their customers by ensuring our largest member, United Power, fully meets its contract obligations," said Duane Highley, Tri-State chief executive officer. "United Power breached its contract by attempting to withdraw from Tri-State without fulfilling its contractual obligations to pay for the full cost of their withdrawal. United Power's breach of contract attempts to shift more than $1 billion in costs to Tri-State's smaller members and their customers."
Tri-State filed a counterclaim that United Power breached its power supply contract by refusing to comply with its obligations under Tri-State's bylaws, and instead pursued a path by petitioning state regulators in an effort to sidestep its contract obligations. Rather than comply with the withdrawal procedures established in Tri-State's bylaws, United Power has attempted to circumvent and avoid its contractual obligations by seeking to withdraw without complying with its obligations to Tri-State and its members.
In addition, Tri-State asked the court to declare that bylaw amendments approved by its membership in April 2019, and resolutions adopted by its board of directors in April 2020, are valid, comply with Tri-State's bylaws and Colorado law, and apply to United Power. Tri-State also asked the court to determine that Tri-State has not breached its obligations under the bylaws and contract, and that United Power is not relieved of any of its obligations to further perform under those agreements.
When United Power became a member of Tri-State, it agreed to abide by Tri-State's bylaws, which constitute an enforceable written contract among Tri-State and its members. United Power entered into long-term contracts with Tri-State five times between 1957 and 2007, and under the current contract, must purchase at least 95% of its wholesale power requirements from Tri-State annually through 2050.
Tri-State's bylaws provide that a member may withdraw upon compliance with such equitable terms and conditions as the Board of Directors may prescribe. Tri-State has performed all of its obligations under the bylaws, and established a procedure for member withdrawal. An April 2019 amendment to the Tri-State's bylaws allowed for the creation of new membership classes in Tri-State.
United Power's complaint to the District Court of Adams County, Colorado was filed on May 4, 2020. Tri-State's response to the United Power complaint was approved by a committee of Tri-State's members that review legal issues. The court case is separate from current proceedings before the Federal Energy Regulatory Commission and the Colorado Public Utilities Commission.
About Tri-State
Tri-State is a not-for-profit cooperative of 46 members, including 43 member utility electric distribution cooperatives and public power districts in four states, that together deliver reliable, affordable and responsible power to more than a million electricity consumers across nearly 200,000 square miles of the West. For more information about Tri-State and our Responsible Energy Plan, visit www.tristate.coop.
Contact:
Lee Boughey, 303-254-3555, lboughey@tristategt.org
Mark Stutz, 303-254-3183, mstutz@tristategt.org
Certain information contained in this press statement are forward-looking statements including statements concerning Tri-State's plans, future events, and other information that is not historical information. These forward-looking statements are subject to a number of risks, uncertainties and assumptions, including those described from time to time in Tri-State's filings with the Securities and Exchange Commission. Tri-State's expectations and beliefs are expressed in good faith, and Tri-State believes there is a reasonable basis for them. However, Tri-State cannot assure you that management's expectations and beliefs will be achieved. There are a number of risks, uncertainties and other important factors that could cause actual results to differ materially from the forward-looking statements contained herein.