01/06/2023
Time-of-Use Program Saves Irrigators Thousands
Providing affordable electricity has always been a top priority for electric cooperatives and public power districts (PPDs) across the country. In fact, that's why they were formed, to deliver energy to rural communities that investor-owned utilities wouldn't expand to. Since the 1940s, Wheat Belt PPD has been the reliable power provider for five counties in the Nebraska panhandle.  
Mike Blomenkamp has lived in Wheat Belt's territory for over three decades growing corn, wheat, and alfalfa, among other crops. Like any farmer, Mike is accustomed to the highs and lows of the industry. From droughts and supply shortages to unpredictable weather and inflation, it's understandable why farm and ranch families comprise less than 2% of the U.S. population. It's not an easy gig, but it's one full of purpose.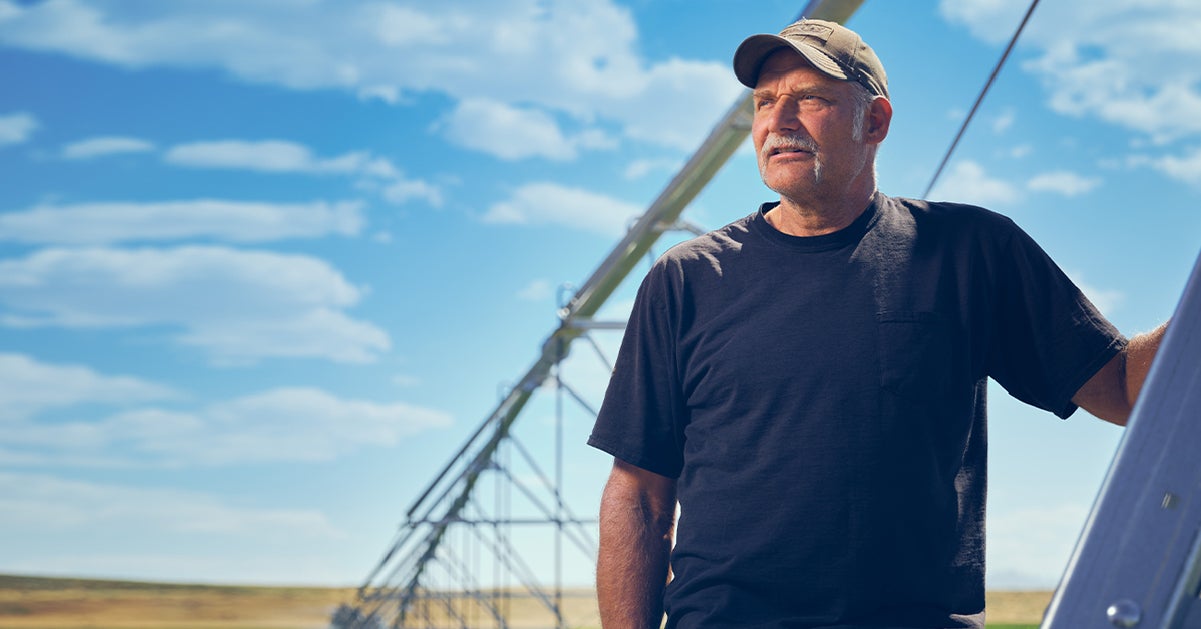 An efficient irrigation system makes Mike's life a lot easier. Without it, it would be nearly impossible for him to grow a quality product. Irrigators like Mike make up 40% of Wheat Belt's energy consumption. 
Wheat Belt recognized the vital role irrigators play in their service area and worked with Mike (a board member at the time) and other board members to find a cost-saving solution for irrigators. They introduced the time-of-use (TOU) program for irrigators in 2017, which gives farmers the option to use energy at night and in the morning when energy is less expensive.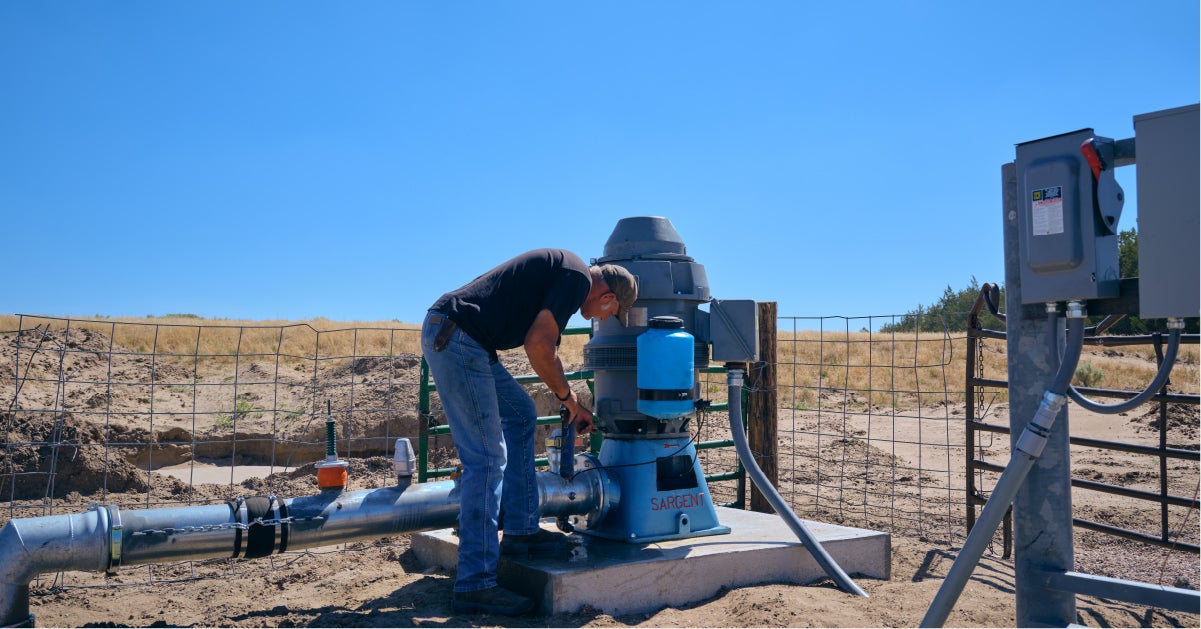 Electricity costs more during peak hours, typically in the middle of the day when most people are using power at their homes or businesses. It's more expensive because power suppliers have to generate additional electricity and resources. Wheat Belt's TOU program saves their irrigators money and reduces stress to their power supply during the day.  
The TOU program was designed for maximum flexibility so that farmers can use their own discretion. The program is merely an option, not a mandate, and irrigators have the choice to opt-in on a month-to-month basis. "If only shoulder months* work, then use the TOU program during those months," Mike encouraged. "During peak irrigation months, turn them on and let them fly. Do what works for you."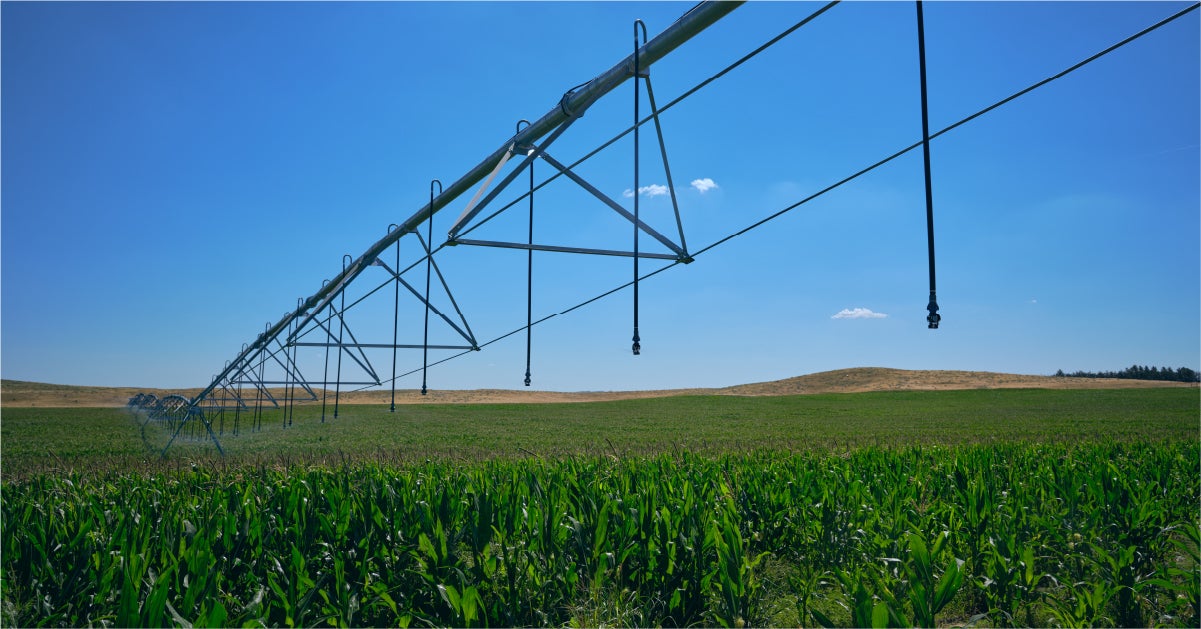 On holidays and Sundays, farmers can run their irrigation sprinkler systems all day to catch up and will still receive the TOU rate at the lower demand price, if they're signed up for the program. When irrigation equipment needs servicing during peak hours, farmers can submit a receipt for the service and receive an irrigation write-off.  
"It's been a game changer," Mike said. "I'm a huge unabashed proponent." With a little practice, Mike figured out the crops that could thrive on the new watering schedule. His irrigation system now starts running at 10 p.m. and shuts off at noon the following day, just before the afternoon heat hits.  
Mike automated his system and can make any necessary changes using an app on his phone. From the comfort of his home, he can turn the pivots on and off, and also change direction and speed. By modernizing his operations and running during non-peak hours, he saved approximately $25,000 in the first season. 
"Everyone thinks of farmers as doing things the same old way but it's not true," he clarified. "Ag is changing and we're getting better, just like every other industry."  
Mike has farmed through his fair share of dry spells so he's no stranger to water conservation. He's always thinking of ways to modify his techniques to avoid using excess water. In addition to conserving water where he can, Mike also seeks ways to upgrade his equipment with energy-efficient technology. Last year he utilized rebates from Tri-State and Wheat Belt for new irrigation motors, saving him $1,000. Mike encourages other irrigators to take advantage of the same cost-saving strategies.  
In his words, "it's a no-brainer." 
To learn more about rebates and incentives for electrification programs, including incentives for a reduced cost on farm energy assessment, contact your local electric utility. 
*Shoulder months are months in which the temperatures sit comfortably between 45 and 65 degrees Fahrenheit. 
Electrify and Save™ 
Posted January 2023 
About Tri-State 
Tri-State is a wholesale power supply cooperative, operating on a not-for-profit basis, with 45 members, including 42 utility electric distribution cooperative and public power district members in four states that together deliver reliable, affordable and responsible power to more than a million electricity consumers across nearly 200,000 square miles of the West. For more information about Tri-State, visit www.tristate.coop.