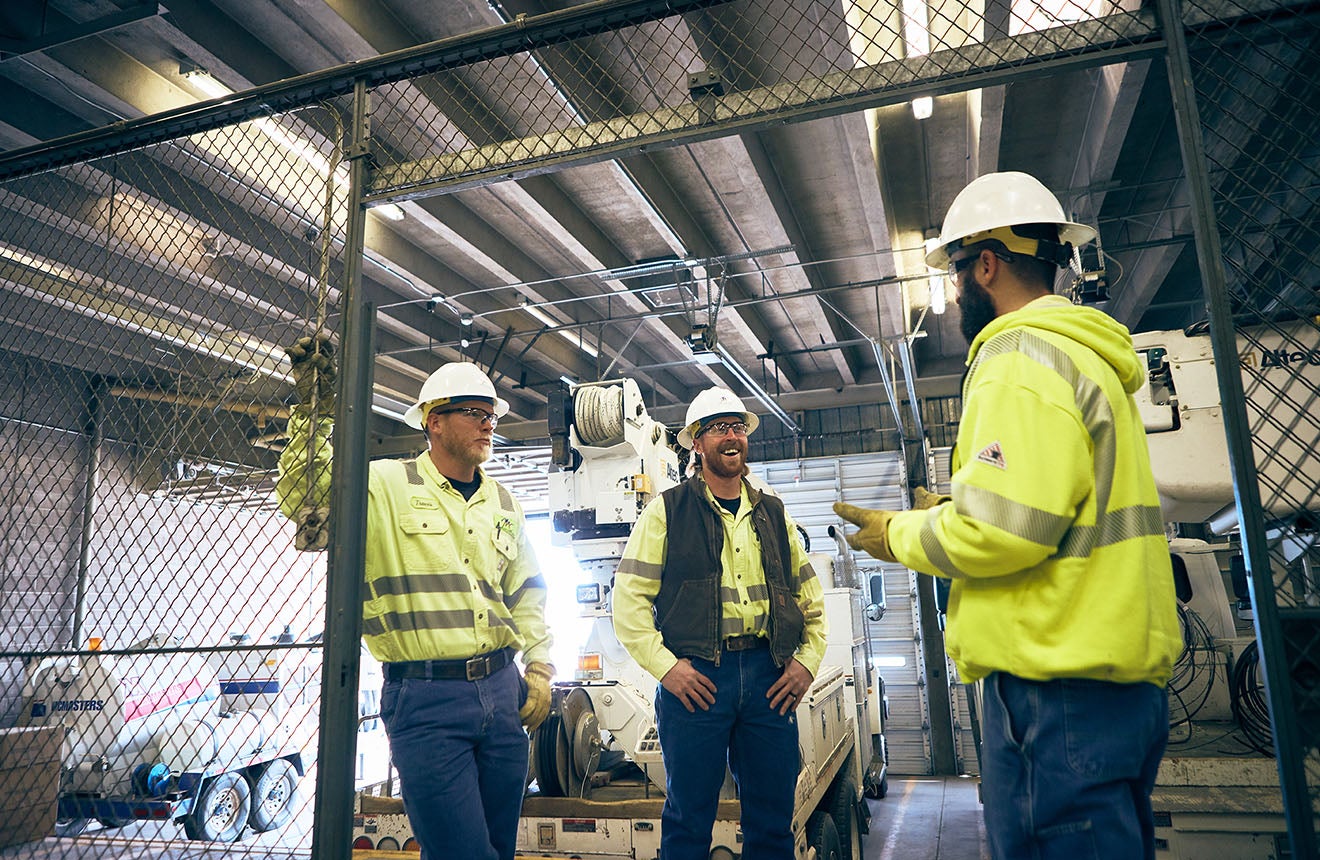 Powering business growth together Aug. 27, 2019
At Morgan County Rural Electric Association (MCREA), we provide the electricity to keep homes, businesses, schools and industry running. Like anywhere else, business growth requires infrastructure, and in the areas of Northeast Colorado we serve, growth has been pretty constant in the last decade.
I've been with the co-op for 30 years, and in my first 20 years I never saw anything like what we've experienced in the last 10. It's been incredible to see the shift from these areas of the plains that used to have only a few ranch houses, to now being the hub for oil and gas and dairy operations. And with the growing demand for electricity from these businesses, it has meant the addition of new and upgraded power lines and substations to meet the need.
When business and industrial customers come to us with requests for new service, we can usually meet those needs with our existing infrastructure. But there's definitely a point where we need some extra support from Tri-State as our wholesale power supplier – generally when there's a 5-megawatt or larger demand from a new member. 
We've had constant growth like that, and it requires ongoing analysis by our teams working together, forecasting the needs for today and the future. We've doubled our kilowatt hour sales in the last five years and increased from 15 substations to 22, so we've definitely learned how to handle that growth.
We're always looking to the future – it's even part of our mission statement: we're dedicated to serving our members by providing safe, reliable energy with a strong tradition and vision for the future. And Tri-State is looking to the future with us. They could envision our growth as well, and tapped a 345 kilovolt line and installed new delivery points for the co-op to serve new and growing load.
As part of the Tri-State family, accommodating this growth has been so much easier than it would otherwise have been. The new delivery points have opened up so many more possibilities for us to meet the ongoing demand.
One thing I'm proud of is that we've been able to grow without having to add more staff. We're conscious of costs, and always working to make the smartest decisions for our members. Our growth has actually helped us to stabilize our rates. At the end of the day, it means we can give more back to our members in the form of capital credits.