6/23/2023
Embrace the Great Outdoors: Celebrating Get Outdoors Day with San Isabel Electric 
Rural electric cooperatives have long been a core contributor to the communities they serve. Aside from providing job opportunities, cooperatives have a reputation for volunteering their time, talent and resources to improve the lives of the people they power. That's the case in southern Colorado where San Isabel Electric Association (SIEA) saw the opportunity to support trail improvements in their territory.  
In 2021, the Southern Colorado Trail Builders (SCTB) applied for a grant from SIEA to improve Carhart Trail in Pueblo Mountain Park. Years prior, SCTB had built the trail using hand tools and logging more than 1,000 volunteer hours. Despite their hard work, the trail needed to be widened and was in desperate need of a drainage system, projects that were greater and far more time consuming than what their volunteers could do by hand.  
SCTB was awarded a $2,500 grant from SIEA in 2022 which was then matched by Tri-State Generation and Transmission Assoc. and Basin Electric Power Cooperative. All in, three electric cooperatives donated a combined $7,500 to the Southern Colorado Trail Builders and the Nature and Wildlife Discovery Center's efforts to improve the trail. 
Carhart Trail was particularly special to SIEA because of its location in Beulah, the first community that San Isabel Electric powered when they were founded more than 80 years ago. "Back then it was about bringing electricity to rural areas, now it's about service and giving people an opportunity to get outdoors," said SIEA Communications Manager Paris Daugherty. 
Apart from SIEA's connection to the trail, it's one that should be appreciated by all outdoor enthusiasts. Nicknamed the "birthplace of recreation," the trail leads to the National Forest Service's first recreational area, the Davenport Campground.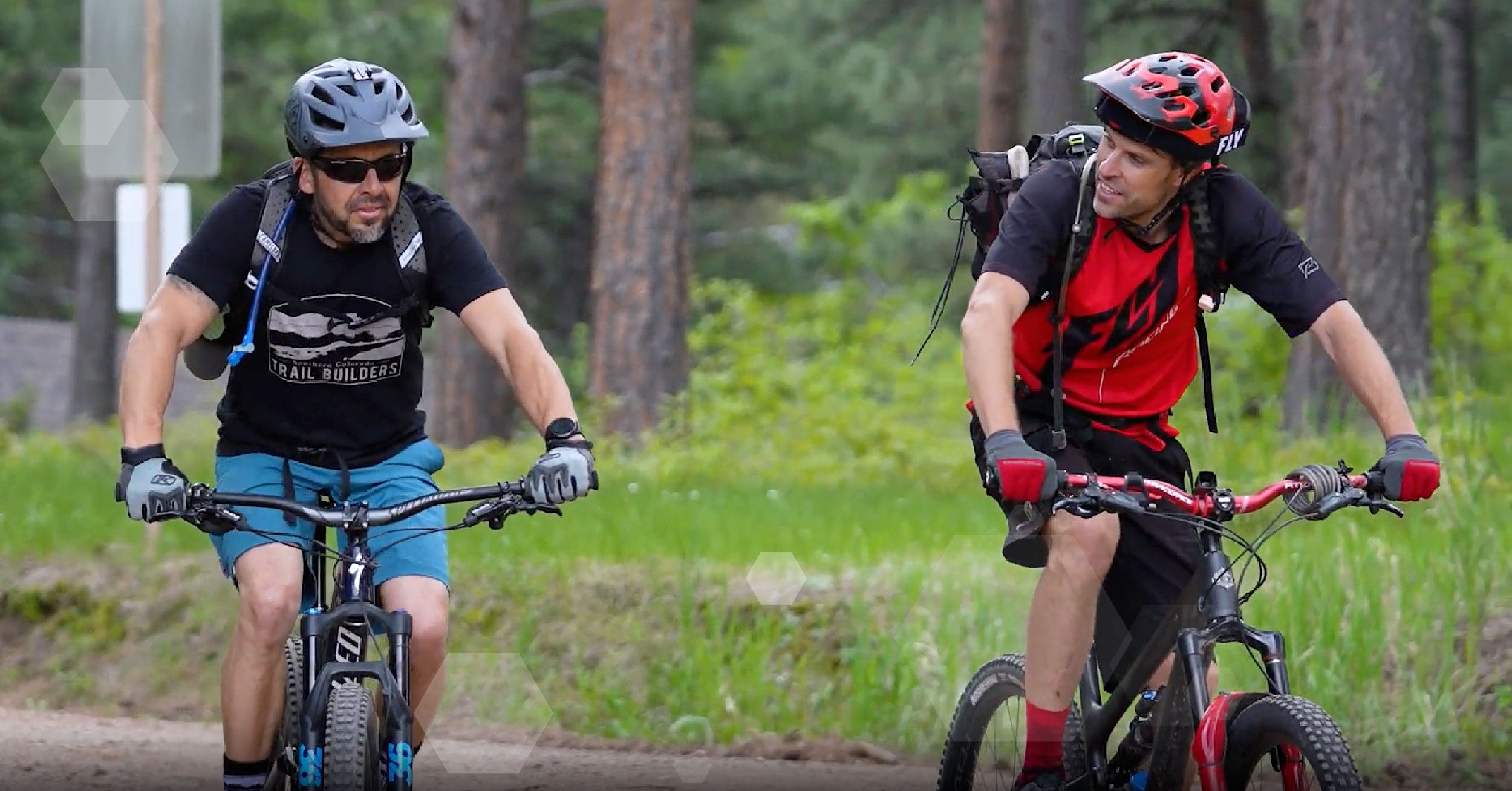 The Carhart Trail and Get Outdoors Day  
Once trail construction was completed, it was time to spread the word about the newly improved trail. Fortunately for those involved in the project, Get Outdoors Day was just around the corner. Celebrated on the second Saturday in June, Get Outdoors Day is a nationwide initiative that encourages people of all ages to step away from their daily routines and embrace the beauty and wonders of the great outdoors.  
It was the ideal holiday to kick off trail season and encourage the community to visit Carhart Trail. San Isabel Electric, Southern Colorado Trail Builders and the Nature and Wildlife Discovery Center (with support from Basin and Tri-State) came together to provide food and drinks, organized hikes and mountain bike rides, a raptor exhibit, and electricity-related educational activities.  
Encouraging people to go outdoors is at the heart of the Carhart Trail. In fact, the trail's namesake, Arthur Carhart, was an avid outdoorsman who had a passion for preserving the beauty of nature while making it accessible for everyone to enjoy.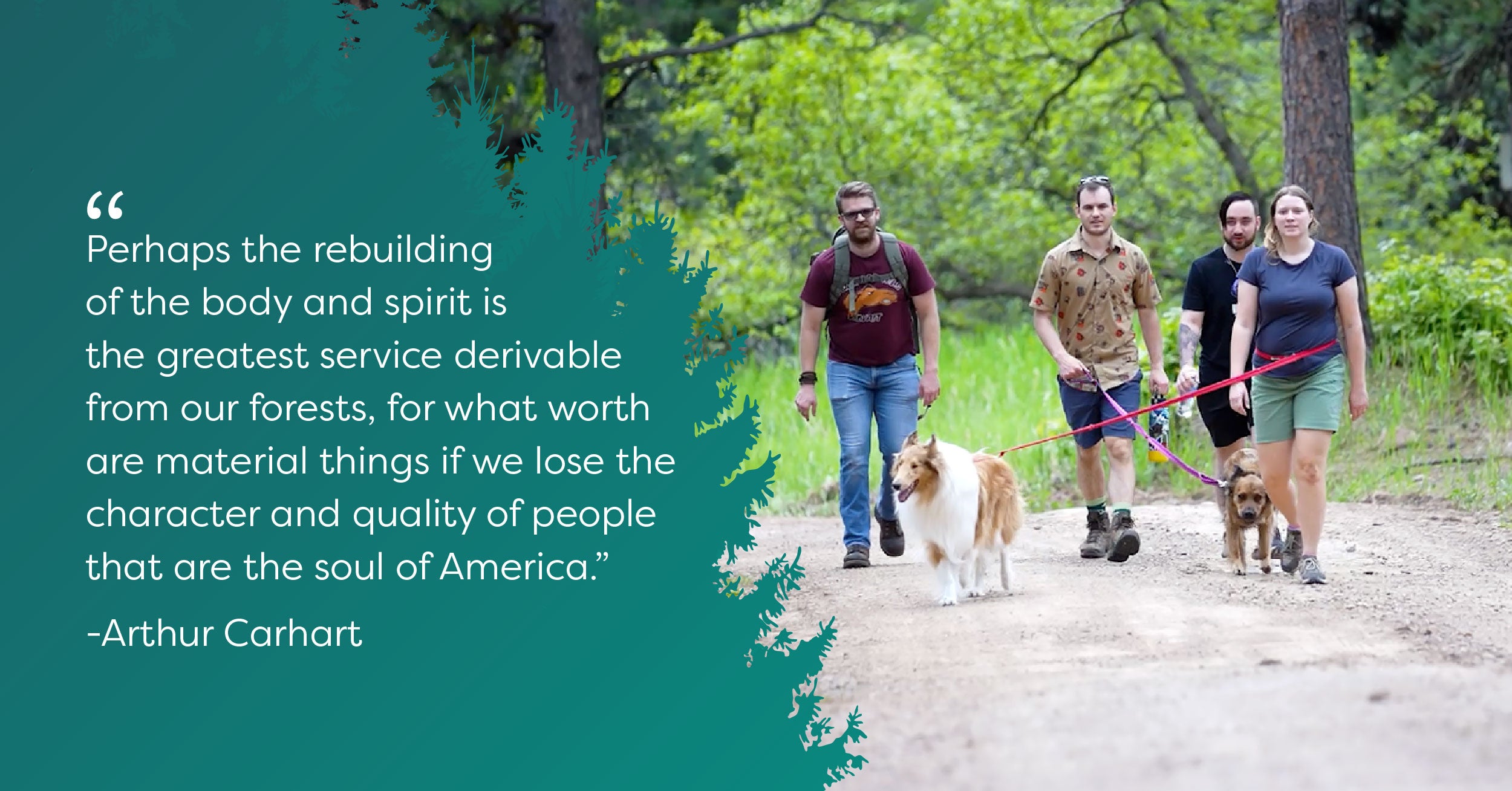 "Perhaps the rebuilding of the body and spirit is the greatest service derivable from our forests, for what worth are material things if we lose the character and quality of people that are the soul of America." - Arthur Carhart 
Electric cooperatives like San Isabel Electric and Tri-State provide power to rural communities, often in wide open spaces where people can enjoy acres of undisturbed outdoor space. We believe the people at the end of our lines are the soul of America and we're proud to provide reliable, affordable and responsible electricity to each and every one of them.  
Get Outdoors Day serves as a reminder to prioritize our connection with nature and enjoy the countless benefits it provides. By engaging in outdoor activities, we nurture our physical and mental well-being, gain a deeper appreciation for the environment, and develop a sense of responsibility towards its preservation. Step outside, breathe in the fresh air, and enjoy the beauty of the great outdoors! 
5 Ways to Get Outdoors in Your Area 
Hiking and Nature Walks: Lace up your hiking boots, grab a backpack, and head out on a nearby trail. Hiking allows you to immerse yourself in the beauty of nature, breathe in fresh air, and witness breathtaking landscapes. Research local trails in your area and choose one that suits your fitness level and interests. Remember to pack essentials such as water, snacks, and appropriate clothing. 
Picnics in the Park: Gather friends or family, pack a meal, and head to a nearby park for a picnic. Enjoy the tranquility of nature, indulge in good food, and engage in conversation. Encourage everyone to unplug from electronic devices and appreciate the simple joys of being present in the moment. 
Wildlife Exploration: Whether it's birdwatching, identifying insects, or observing local wildlife, exploring wildlife in your area can be an exciting and educational experience. Consider visiting nature reserves, botanical gardens, or nearby lakes to observe the vibrant ecosystems and learn more about the animals and plants that call them home. 
Water Activities: Take advantage of nearby lakes or rivers for a day of water-based fun. Activities such as swimming, kayaking, paddleboarding, or fishing provide excellent opportunities for physical exercise and relaxation. Always prioritize safety by wearing the appropriate gear, following water safety guidelines, and being mindful of environmental conservation. 
Volunteer for Conservation Projects: Get Outdoors Day can be an excellent opportunity to give back to nature. Participate in local conservation projects such as tree planting, beach cleanups, or trail maintenance. These activities not only benefit the environment but also instill a sense of responsibility and stewardship towards the natural world. 
About Tri-State   
Tri-State is a wholesale power supply cooperative, operating on a not-for-profit basis, with 45 members, including 42 utility electric distribution cooperatives and public power district members in four states that together deliver reliable, affordable and responsible power to more than a million electricity consumers across nearly 200,000 square miles of the West. For more information about Tri-State, visit www.tristate.coop.