Chief Financial Officer Pat Bridges to retire in March 2024 
Bridges oversaw significant increase in revenue and growth over 17 years of service. 
Tri-State will initiate a national search process for a new Chief Financial Officer.  
(August 29, 2023 – Westminster, Colo.) Wholesale power supply cooperative Tri-State Generation and Transmission Association announced today that Pat Bridges, senior vice president and chief financial officer, will retire in March 2024.  
Bridges joined Tri-State in 2006, and served Tri-State throughout a period of significant growth, with operating revenues increasing from $850 million to $1.5 billion between 2006 and 2022, and assets doubling in the same period to $4.9 billion.  
"Pat has served our membership and Tri-State well, shepherding us through a period of significant growth and ensuring our success as we invested in the generation and transmission resources that have kept our power supply reliable, affordable and responsible," said Duane Highley, Tri-State CEO. "Pat will leave Tri-State financially strong and well positioned as we continue our energy transition. We wish Pat the very best in retirement."  
"Serving Tri-State and our members in the cooperative business model is the capstone of my career, and I am grateful for the opportunity to work with such a talented leadership and finance team," said Bridges. "Most importantly, I'm thankful for the support of my family and I look forward to more time together." 
Bridges served as CFO since 2008, and previously served as Senior Manager, Corporate Finance. Prior to joining Tri-State in 2006, he served as the Vice President and Treasurer of Texas-New Mexico Power Company. Bridges has over 40 years of experience in the electric energy sector. 
Tri-State will initiate a national search process for a new Chief Financial Officer.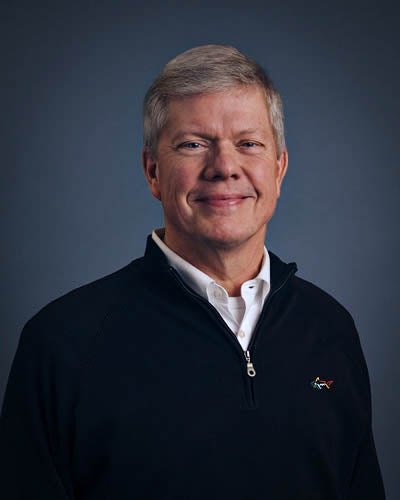 ###
About Tri-State
Tri-State is a wholesale power supply cooperative, operating on a not-for-profit basis, with 45 members, including 42 utility electric distribution cooperative and public power district members in four states that together deliver reliable, affordable and responsible power to more than a million electricity consumers across nearly 200,000 square miles of the West. For more information about Tri-State, visit www.tristate.coop.
Contact:
Lee Boughey, 303-254-3555, lboughey@tristategt.org
Certain information contained in this press statement are forward-looking statements including statements concerning Tri-State's plans, future events, and other information that is not historical information. These forward-looking statements are subject to a number of risks, uncertainties and assumptions, including those described from time to time in Tri-State's filings with the Securities and Exchange Commission. Tri-State's expectations and beliefs are expressed in good faith, and Tri-State believes there is a reasonable basis for them. However, Tri-State cannot assure you that management's expectations and beliefs will be achieved. There are a number of risks, uncertainties and other important factors that could cause actual results to differ materially from the forward-looking statements contained herein.