4/8/2022
A Day on the Line
Tri-State celebrates Lineworker Appreciation Day on Monday, April 11. A day to honor the people who make up our Transmission Maintenance staff, which includes over 240 lineworkers and substation, construction, and telecommunication technicians. In preparation for this article, two members of Tri-State's Communication team shadowed five lineworkers on a project in Poudre Valley REA's service territory. 
Jake Blevins rolls out of bed to meet the rest of the line crew in the hotel lobby by 6:30 a.m. As a journeyman in Tri-State's northwest member territories, he knows a thing or two about the day ahead.
Being a journeyman means Jake builds and maintains the electrical power system, an advanced position that requires several years of field experience. It's a job he never saw himself in until his brother started in the industry. "I wasn't sure what I wanted to do with my life, but I saw the life my older brother was making for himself as a lineman and decided I would try it for a while and see if I liked it," Jake explained. "It turned into a career."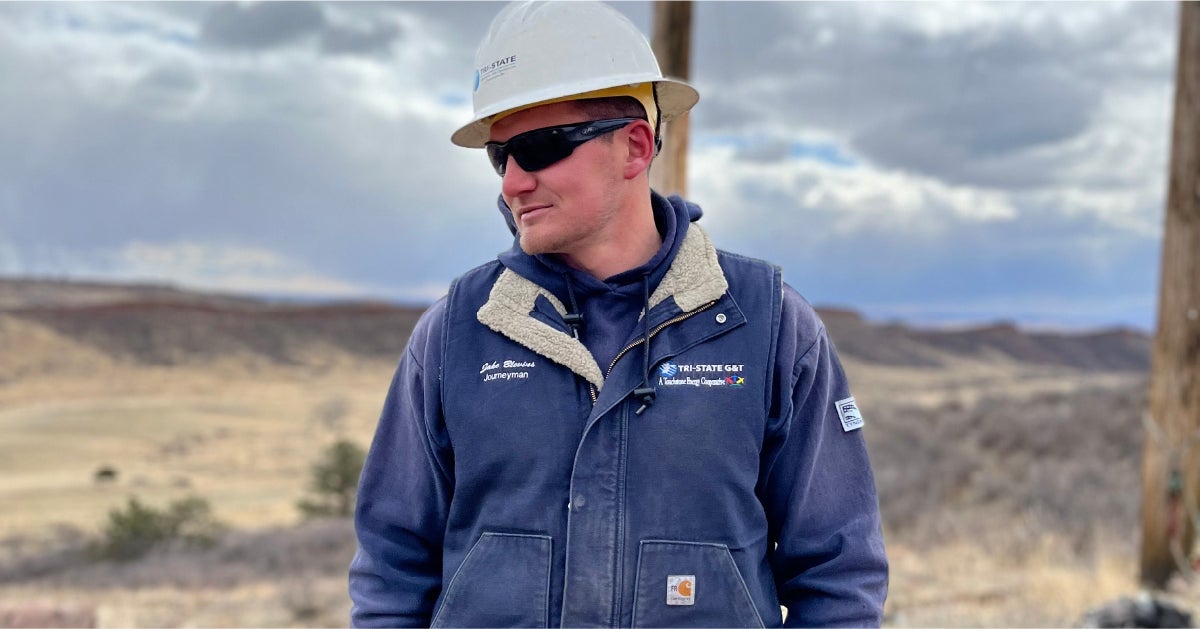 Being outside and changing up his day-to-day responsibilities was what appealed to him at first, an aspect he still enjoys. The camaraderie with his team is a bonus. 
It takes an immense amount of mental toughness to be a lineworker. Frankly, it's not a job for everyone. Between being exposed to the elements and climbing poles anywhere from 20 to 120-feet tall with equipment weighing up to 50 pounds, it's tough work.
Jake was initially scared of heights, but it only took a few weeks of line school to shake that. "I think the first time you fall and it catches you, you get that sense of security in your head and all that fear kind of goes away," he said.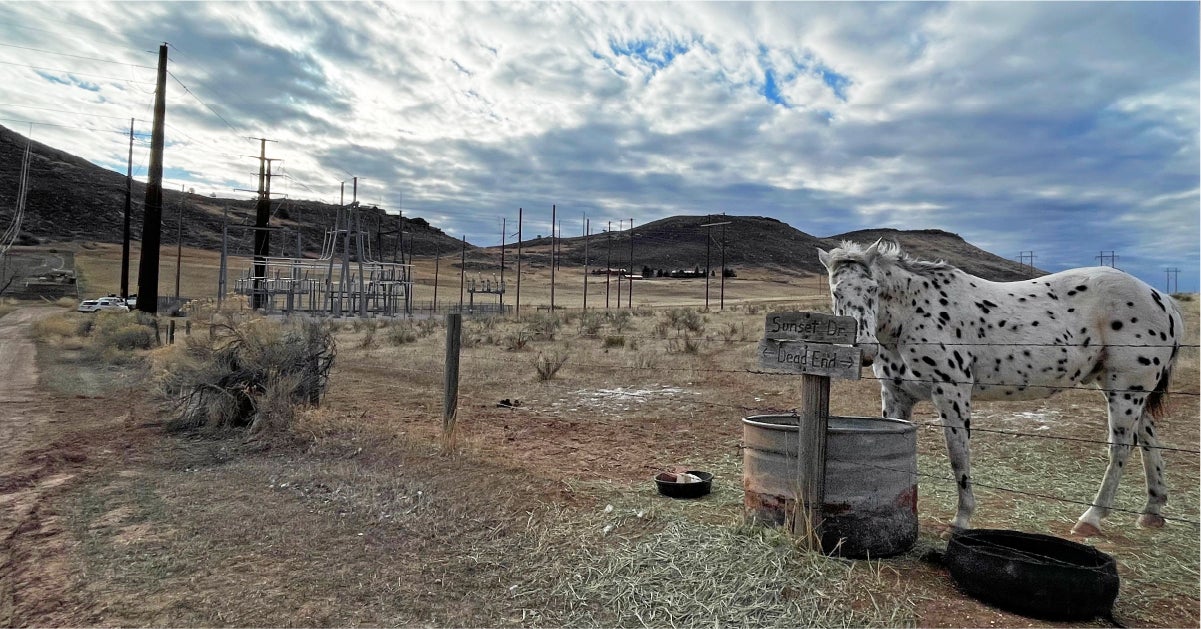 Today's project required Jake and two other linemen to climb 70-foot poles, which took them less than two minutes. Once they reached the top they immediately got to work, dismantling the impaired equipment, and lowering it down safely using ropes and other gear.
The pole they were repairing was in a remote, mountainous area outside Fort Collins. They were working in 30-mph winds in intermittent snow. Not to mention, the pole was situated on a hill inside a barbed wire fence about two feet from the base, another obstacle to work around. Yet, no one seemed fazed by the conditions. The situations lineworkers are faced with are impressive. However, Jake and lineworkers like him are just one piece of the puzzle when it comes to the Transmission Maintenance staff. After all, it takes hundreds of people to maintain Tri-State's 5,700 miles of line. 
At Tri-State's Montrose office you'll find Electronics Specialist Mike Hoeland, a member of our Telecommunications department since 2007. Michael's job is to troubleshoot and maintain all telecommunications equipment within Tri-State's west territory. He works with the line crews to maintain and update the equipment that they rely on in the field, like the UHF radios used for communication. He finds the learning curve that comes with continuously upgrading new equipment exciting. As with many industries, telecom equipment is continuously changing and keeping him on his toes.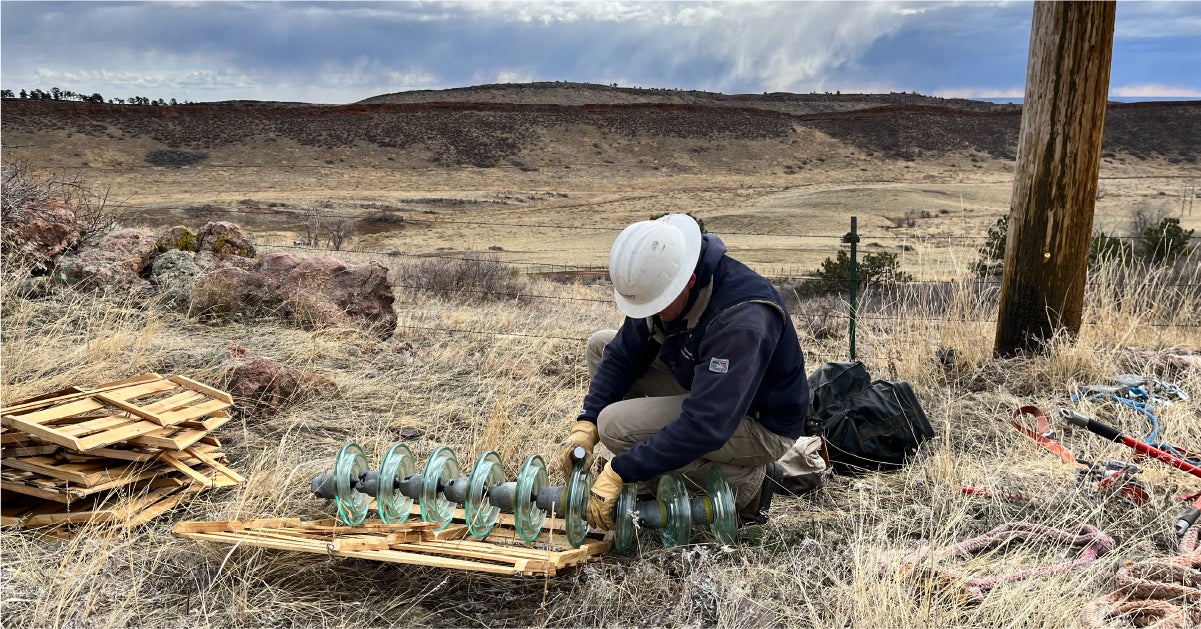 Michael also maintains the equipment that connects to Tri-State's substation technicians, another vital part of the Transmission Maintenance staff. They're responsible for maintaining substation equipment including installation, construction, and repairs. Tri-State Substation Construction Electrician Gary Curtis has worked for the co-op for more than 20 years and still finds the work rewarding. "It's an ever-changing job as is the industry as a whole, which helps keep things from getting boring or mundane," he said.
Substation Technician Joe Garcia echoes that sentiment. He joined the industry as a meter reader one week after he graduated high school. Eight years later he joined Tri-State as a first-year apprentice and hasn't looked back. "I've worked here for almost 10 years and have yet to have the exact same project twice," Joe said. His advice to those considering the same career path is to come in with an open mind and anticipate being challenged every day. "Absorb experience and appreciate the knowledge of those who have been there longer," he said. "There's not a book that can teach you what they can."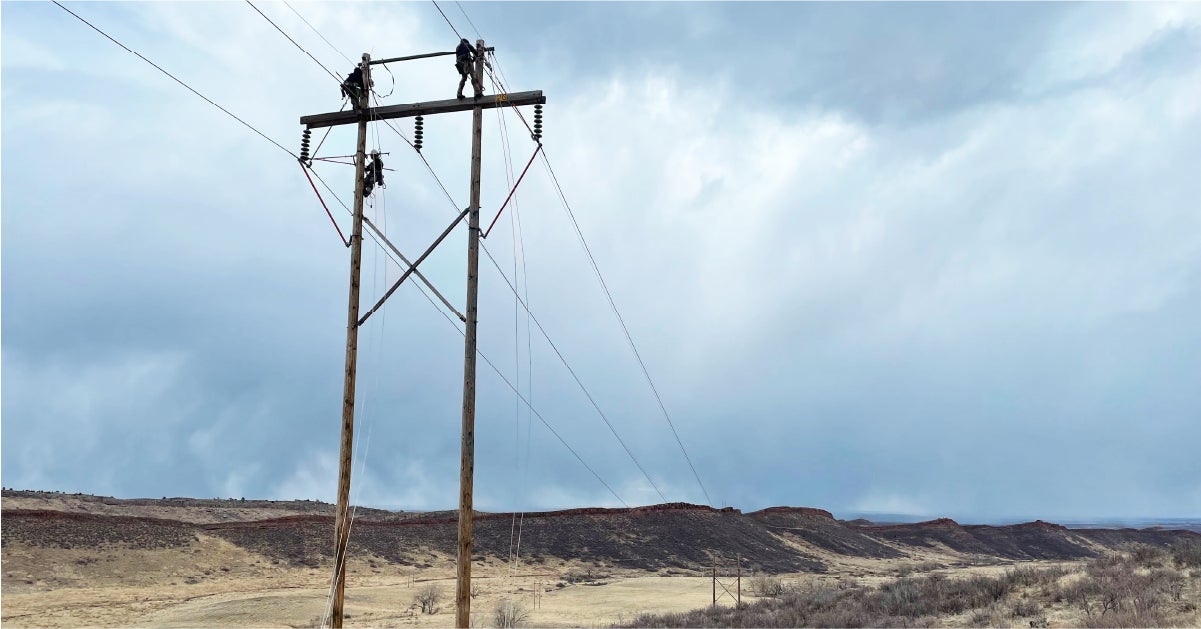 Joe appreciates the way the Transmission Maintenance team works as one. From the apparatus technicians who handle the substation's heavy equipment, to the telecommunications and substation technicians, and eventually the lineworkers; every crew plays a vital role in delivering power to our members,  keeping the lights on for the more than one million consumers they serve. The odd hours, inconvenient days and difficult conditions can take a toll. That's why we take a moment to thank our Tri-State Transmission Maintenance team for the work they do. They represent many of the people behind the power.
Join us by using #ThankALineworker on social media to express your gratitude. Don't forget to tag Tri-State (@tristategt), we would love to share your messages!
About Tri-State 
Tri-State is a not-for-profit cooperative of 45 members, including 42 electric distribution cooperatives and public power districts in four states, that together deliver reliable, affordable and responsible power to more than a million electricity consumers across nearly 200,000 square miles of the West. For more information about Tri-State and our Responsible Energy Plan, visit www.tristate.coop