07/29/2020
Energy-Saving Tips for the Farm 
Saving energy on your farm or ranch means saving money. And just like in the home, there are simple adjustments you can make that will often save a considerable amount of both. Here are some key energy-saving tips to get started.
The first step is to find out how much energy you are using and where. The wattage of appliances and equipment, as well as the amount of operating time, can vary greatly. Collecting this information will give you a better determination of where the energy dollars are going, and how you can make changes to conserve. 
The Freeborn-Mower Co-op in Minnesota has compiled a handy tool and formula to estimate and calculate farm energy usage.
23 Energy-Saving Tips for the Farm 
Small changes can be made starting today to get you on track to more energy- and money-saving practices. Other changes are more involved, but may be worth considering. 
Match implement size to the tractor to save fuel. Proper sizing will minimize time and labor requirements while maintaining efficient field operations. If the tractor is oversized for the implement, fuel consumption and costs will be higher than necessary.

Ensure that your equipment tires are inflated properly. Tests show incorrect tire pressure can waste as much as 20 to 40 percent engine power through slip, and it can increase rolling resistance – meaning a 210-horsepower tractor might be putting only 115-horsepower to the ground. The only way to ensure maximum performance is to check pressure against manufacturer recommendations for load and speed. Find the correct tire pressure for metric radial farm tires with this tire pressure calculator.

Change your barn bulbs from incandescent lighting to T-8 fluorescent bulb lighting, and use dimmers. Motion sensors on your outside barn lights will save energy while also adding a level of security.

Keep light fixtures clean to maximize light levels, and avoid using extra lighting.

Follow the recommended maintenance schedule for your machinery and equipment.

If you operate a dairy farm, convert to a milk pre-cooler system to cool the milk before it enters the bulk milk tank.

Use variable speed drives on vacuum and milk pumps on your milking equipment.

Consider the best use of lighting in the dairy barn. Adjustments can both increase milk production and conserve energy.

Seal windows with caulking and weather stripping. Make sure you have tight-fitting windows and doors in your farm buildings.

Use R-20 or greater insulation in the outside walls of farm buildings and R-30 or greater in ceilings.

Look into the options for generating wind energy on your property. Farmers can benefit directly from wind power by using the electricity generated by wind turbines to power their farms. They can also lease portions of their land to wind developers, who typically pay farmers between $7,000 and $10,000 per turbine each year.

Explore opportunities for using solar energy around the farm, such as to power electric fences, entryway lights, and water pumps.

Consider solar thermal collectors that can be used to dry crops and to heat your home, farm, and livestock buildings and greenhouses.

Look into anaerobic digestion of livestock manure, which can reduce methane emissions, reduce odor, and produce biogas that can be used for heat, electricity, and vehicle fuel.

Consider using shell corn as heating fuel. If you are close to a good supply it could significantly reduce heating costs. Burning shell corn produces less smoke than wood because it is dryer. It also produces less ash than wood and coal. Plus, corn ash also has some fertilizer and lime value.

Consider installing water recycling equipment. Properly treated, recycled water can be reused for landscape irrigation.

Review your irrigation practices to make sure you are irrigating at the most efficient times and levels.

Insulate hot water lines.

Minimize water heating costs by properly sizing your water heater and choosing an energy-efficient model when replacing. You can also install a timer on your water heater so the water is at high temperature only when you need it.

Flush the sediment from the hot water tank regularly. On an electric water heater, sediment buildup can cause the lower heating element to fail. Flushing the system regularly will keep buildup from becoming a problem later.

Maximize natural ventilation in your livestock barns wherever possible.

Keep ventilation fans clean, and when it is time to upgrade fans, choose energy-efficient models.

Get certified, technical help by doing an on-farm energy audit to make sure you are making the most of the energy used on your farm or ranch.
 
Funding for Energy Improvement 
Improving energy efficiency generally requires minimal investment compared to installing lots of new equipment to reduce energy use. Therefore, many funding opportunities require an audit showing that the farm is currently undertaking energy-efficient practices before financing new infrastructure.
For potential funding opportunities, you may want to connect with your local representative from the Rural Development division at the U.S. Department of Agriculture. Also, be sure to check with your local electric cooperative. Tri-State works with its members to provide energy efficiency rebates for many agricultural applications.
"Farmers and ranchers are close to our heart," said Tri-State Board Chairman Rick Gordon. "We work regularly with the agricultural community to promote energy efficiency and the ways they can make the best use of the portion of their budget that goes toward powering their operations."
_________
Tri-State is a not-for-profit cooperative of 45 members, including 42 member utility electric distribution cooperatives and public power districts in four states, that together deliver reliable, affordable, and responsible power to more than a million electricity consumers across nearly 200,000 square miles of the West.
Blog Posts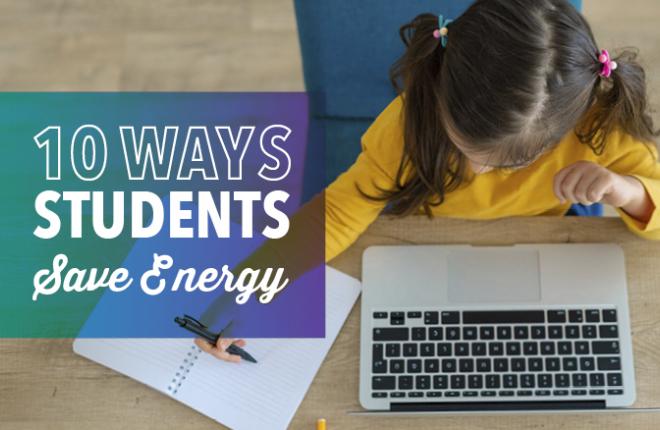 As students, parents, and teachers gear up for back to school season, more energy will be used in homes and classrooms. Here are 10 easy ways that kids can be a part of conserving energy in the home and classroom.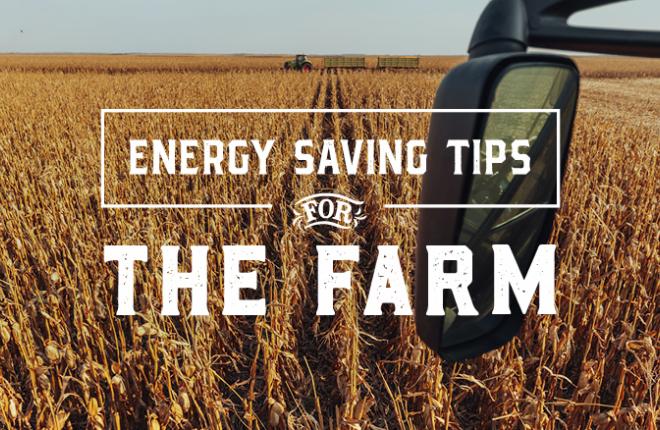 Saving energy on your farm or ranch means saving money. And just like in the home, there are simple adjustments you can make that will often save a considerable amount of both. Here are some key energy-saving tips to get started.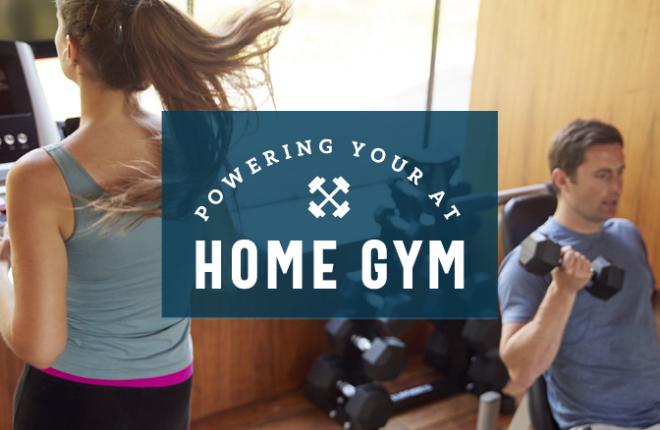 Dedicating an area to a home gym is one way to get the most out of an unused garage, basement or room. Taking some basic electrical safety precautions can keep your equipment up to speed for leg day, arm day and all the activity in between.